These scams accounted for 43% of losses of those dealt with by TSB between February 2020 and March 2021.
Average losses were over £4,000 per case, with many fraudsters targeting victims who were working from home.
Safe account scams accounted for 30% of losses recorded by TSB while purchase fraud accounted for 11%.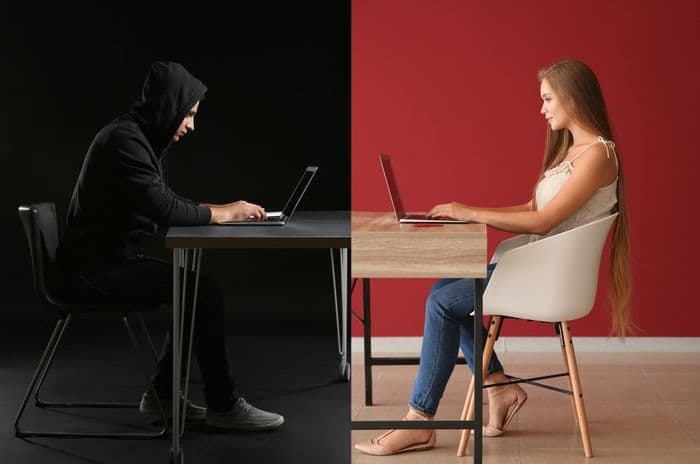 Impersonation scams
TSB say impersonation scams recorded between February 2020 and March 2021 were responsible for 43% of the total losses incurred by fraud victims.
The average loss for this type of scam was £4,084, with TSB suggesting fraudsters capitalised on external data breaches and harvested social media profiles to effectively run their scams.
Fraudsters posed as energy providers, broadband providers and streaming companies to gain the trust of victims before scamming them.
Separate UK Finance figures released in September 2020 found impersonation scams had increased by 84% in the first half of 2020 compared to the same period the year before.
Other scams
TSB's figures also showed safe account scams made up 30% of all customer losses during the pandemic.
While included in UK Finance figures mentioned above as an impersonation scam, safe account frauds are more specific as fraudsters typically pose a bank's fraud department and persuade customers to transfer money to a so-called safe account.
Scammers frequently used Covid-19 as a hook to create urgency for victims, with TSB highlighting one case where a customer lost £2,850 after the fraudster used Covid-19 to create panic.
Purchase fraud caused the third highest amount of losses for TSB customers, accounting for 11% of losses. However, in terms of volume of cases, they accounted for 45% of the overall volume, increasing by a third year-on-year.
TSB identified several purchase scam spikes during the pandemic, citing a 10% increase following the approval of a Covid-19 vaccination in December 2020.
These were some other common scams TSB and fraud prevention agency Cifas were alerted to during the pandemic:
Covid-19 purchase scams with fraudsters advertising non-existent PPE on social media
Track and Trace scams such as fraudulent apps, emails or texts
Travel scams such as fake immunity certificates, Covid tests and insurance
Delivery company impersonation scam emails asking customers to pay for a missed parcel
Learn more about avoiding email scams in our recently updated guide.
Fraud refunds
TSB are keen to point out they refunded 99% of all fraud victims during the pandemic, refunding average losses of £2,360 to customers as old as 97.
This forms part of their Fraud Refund Guarantee, first launched in April 2019, which promises to refund all innocent victims of fraud.
Other major banks are signed up to the authorised push payment (APP) voluntary code which came into force in May 2019 and has most recently been extended until the end of June 2021.
Yet figures from UK Finance for the first half of 2020 showed only 38% of losses were refunded by banks under the code, with £47.9m being refunded out of total losses of £126.5m.
The scheme is designed to be a temporary one until banks and industry leaders come up with a long-term sustainable solution for refunding victims of fraud, but it's clear falling victim to a scam while a customer of many banks may well result in no refund.
For their part, TSB's guarantee excludes those who are repeatedly negligent or refuse to take the advice on security offered to them by TSB staff.
Learn more about avoiding telephone scams.