They say customer preferences have shifted, along with industry and regulatory dynamics.
Provident have been subject to a high number of customer compensation claims in recent years, in line with other similar lenders.
In March, they announced their proposal to cap compensation for customers in a scheme set to be voted on this month.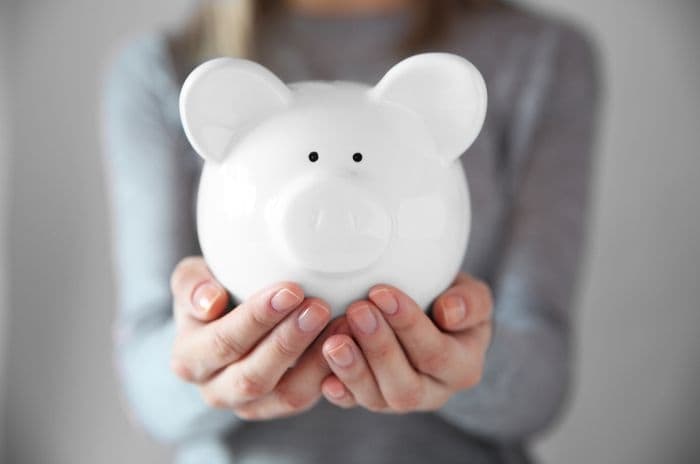 Credit: Africa Studio/Shutterstock.com
Doorstep lender
Provident has been providing doorstep loans to customers in the UK since the 1880s but has now confirmed no more loans will be issued.
The convenience of doorstep lending may have been superseded by online payday loans, yet the company has around 311,000 current customers.
Its model has frequently been criticised as too convenient, with high interest rates and relending creating a vicious circle of debt for some customers.
The firm still owns credit card and personal loan company Vanquis Bank and car finance company Moneybarn - these brands are profitable and will continue to trade. Satsuma, the payday lending arm, recently stopped offering loans to customers.
Compensation cap
The fact that Provident are stopping their lending doesn't impact the Scheme of Arrangement customers are set to vote on later this month.
Customers of the Provident, Satsuma, Glo and Greenwood brands are being asked whether to accept an estimated 10% of owed compensation after the High Court agreed last month the question could be put to claimants.
If customers reject this idea, Provident Financial has warned the sub-brands will become insolvent and customers won't receive any of the compensation they might be owed.
Amigo Loans are another high cost short term lender taking that route after announcing in December 2020 they were going to ask customers to accept lower rates of compensation or the brand could collapse.
Customers have recently voted for or against that Scheme of Arrangement ahead of a formal creditors' meeting, so we should know fairly soon whether the whole thing is going.
However, with both Provident and Amigo holding the threat of no compensation at all over customers, it's looking probable claimants of both forms will opt for something rather than nothing.
Claims companies
Provident's departure from doorstep lending is mainly down to two factors: it isn't profitable for them anymore and they're spending too much time and money on responding to historic compensation claims.
The company's model is based on high levels of reborrowing, something the Financial Conduct Authority (FCA) is concerned about more generally, and they have been inundated with affordability mis-selling complaints in recent years.
This is an industry-wide problem encouraged by Claims Management Companies (CMCs) who aggressively pursue mis-selling claims and have contributed to the collapse of high-profile payday loan brands.
Critics point to the fact that a high number of claims put forward by CMCs are successful, with more complaints upheld about doorstep lending (84%) in Q4 2020 than any other type of financial product.
Yet the FCA recently wrote to CMCs and lenders to warn them to work better together following various issues on both sides.
While the FCA said most complaints put forward by CMCs had a legitimate basis, they said there were still issues with frivolous or vexatious complaints and that CMCs needed to investigate the merits of a claim before pursuing it.
There is no doubt there have been serious failings in the high cost lending sector, with many customers who should have failed affordability checks being misled by lenders.
However, with many lenders disappearing and others tightening their lending criteria, those who need a loan should always be aware of loan scammers and how they operate.