Under the plan, borrowers who believe a loan from Amigo was mis-sold to them would have their payouts capped.
This wouldn't affect complainants whose claims have already been resolved, but any unfinished or new claims would be subject to the cap.
Customers would have the final vote on the arrangement, but the Financial Conduct Authority (FCA) is likely to take a dim view.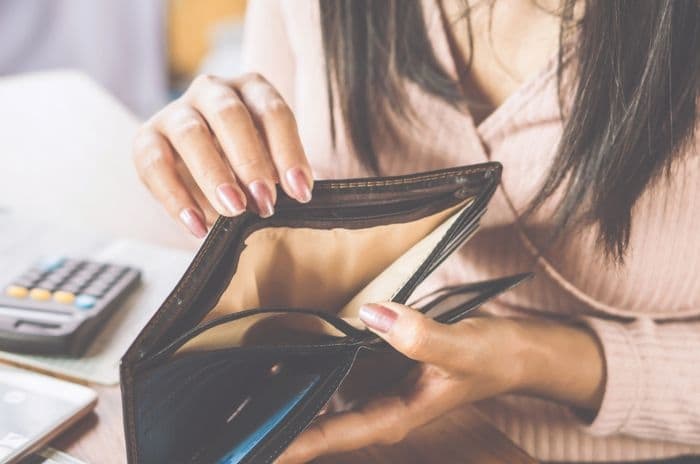 Capped compensation
Amigo's plan is to set aside a pot of compensation between £15m and £35m to cover claims from previous customers, while existing customers would see a share of their debt reduced.
The amount offered, however, would not be the full value of compensation owed, and it's unclear how much of a percentage of their full claim customers would expect to receive.
With 500,000 previous customers and 150,000 with existing loans, the potential for the pot to be spread pretty thinly is high.
Yet Amigo say this is the only way they can go on trading, since the level of claims about mis-selling is putting the company's future in doubt.
If the company does collapse, claimants are likely to get a derisory amount of compensation in the same way ex-Wonga customers only received 4.3% of compensation owed when the administration was finally settled in January 2020, 18 months after the lender's collapse.
Complaint figures
Amigo has seen high levels of complaint figure during 2020 and say there is little sign of the trend slowing down.
Indeed, their specialist area of guarantor loans saw the large increase of complaints referred to the Financial Ombudsman of any financial product between July and September 2020.
More worryingly for Amigo Loans and other lenders in their situation, 88% of resolved complaints were upheld by the Ombudsman in that period. So, customers are not only complaining in high numbers, but their claims are also mainly successful too.
Mis-selling claims related to affordability have plagued payday loan companies and other high-cost short-term lending firms like Amigo.
In 2020, we've seen several collapses including Peachy and Uploan in March 2020.
When Sunny folded a few months later, we commented that Amigo Loans had the highest number of claims resolved in favour of the claimant than any other lender, with 94% of customers judged to have a valid claim.
In June, the FCA confirmed they were investigating Amigo for breaching affordability check rules, and the firm subsequently announced they had set aside £35m to deal with 9,000 complaints already received in 2020.
They ceased all new lending in November, but they hope to resume lending if their compensation cap plan goes ahead.
Will the plan be accepted?
Whether Amigo's plan goes ahead will be down to two factors: the reaction of their customers and the reaction of the regulator.
There are many unanswered questions about the detail of the plan, most importantly how much Amigo estimate each customer will receive in compensation.
For instance, when Instant Cash Loans (also known as The Money Shop) proposed a similar scheme in 2019 they initially said claimants would receive about 80% of their compensation. That figure has been consistently dropping about could be as low as 4.1% when payouts are finally made.
Plus, there is a major difference between Amigo and The Money Shop in that Amigo still expects to trade after setting up the compensation pot and limiting its liabilities to customers.
It could seem, then, as if they were putting a cap on their commitments to existing and previous customers in a bid to make more money with new customers.
The FCA would be unlikely to take a positive view of that, and it could set a precedent for other struggling lenders to try the same tactic, leading to more customers getting less compensation than they are owed.