The lender had around 50,000 customers on their books repaying loans of between £100 and £2,500.
It had been struggling under the weight of customer complaints and the coronavirus outbreak seems to have finally toppled the brand.
Sunny's collapse follows a spate of others in the short-term loan industry in the last year including QuickQuid, Peachy and PiggyBank.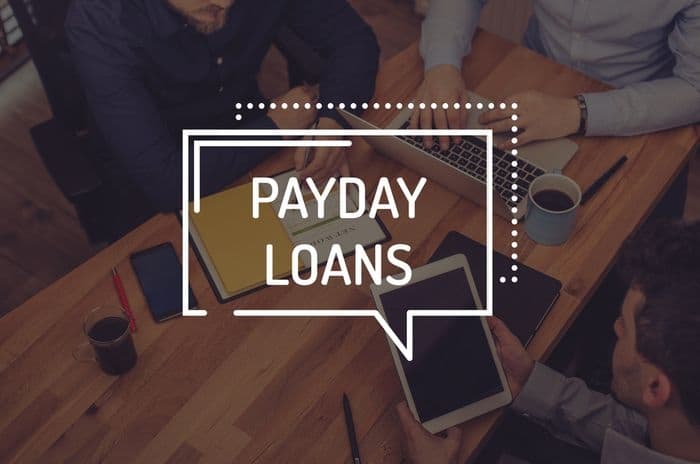 Credit: garagestock/Shutterstock.com
Orderly wind down
No new lending will take place at Sunny as the administrators move in to perform an orderly wind down of the business under its trading name of Elevate Credit International Limited.
For customers with outstanding loans, repayments should continue to be made as normal and all agreements with the company still stand.
They have warned customers past and present to be alert to the possibility of fraudsters using the collapse as a way of scamming them.
If contacted and asked to provide personal or account details, customers are advised to hang up and contact the customer service centre directly.
It's estimated there are around 50,000 customers currently on Sunny's books, but the number of ex-customers with an outstanding complaint is unclear.
Mis-selling complaints
A major difficulty for Sunny in recent years has been the high level of customer complaints, especially those upheld by the Financial Ombudsman Service (FOS).
76% of complaints resolved in the second half of 2019 were resolved in favour of the customer, placing it as the ninth worst performing financial provider for this measure.
Since rules about mis-selling payday loans to customers who can't afford them have come into force, there has been a spate of collapses with many customers successfully arguing that their lenders didn't undertake the proper checks before loaning them money.
High levels of complaints have been responsible for the collapse of lenders including QuickQuid in October 2019, PiggyBank, My Money Partner and Swift Sterling in December 2019, and Peachy and Uploan in March 2020.
Sunny customers with outstanding complaints are being warned they're unlikely to receive the full value of any compensation, even if that level of redress has already been agreed with the lender.
Instead, claimants will be treated as unsecured creditors which puts them at the back of the queue for payment and may well lead to claimants receiving a paltry sum such as the 4.3% offered to Wonga borrowers after their administration process was completed earlier this year.
More to come?
It's notable that the worst two financial providers with more complaints resolved in favour of the customers than any others in H2 2019 are other payday loan companies - Amigo Loans Ltd with 94% and Loans 2 Go with 90%.
At the beginning of June, it was revealed Amigo Loans were being investigated by the Financial Conduct Authority (FCA) for affordability check breaches, with the lender announcing on 8 June they had set aside £35m to handle around 9,000 complaints already received in 2020.
However, they have since experienced another spike in complaints and it remains to be seen whether they'll follow Sunny and other providers by folding.
Yet with the number of payday lenders on the market shrinking, it's important vulnerable borrowers aren't pushed towards unregulated lenders and loan sharks.
There are alternatives to payday loans which are cheaper on the pocket and safe to use - read our guide here.
For customers struggling with persistent debt, our five step guide to budgeting and getting debt free may help.