40% of current accounts in the UK do not allow their customers to block gambling payments, something Monzo want to change.
They are also pressing the Government to mandate gambling firms to place their bank details on a central registry to block bank transfers as well as card payments.
Finally, they have expressed concern about loot boxes and whether these transactions can be differentiated from typical gaming transactions.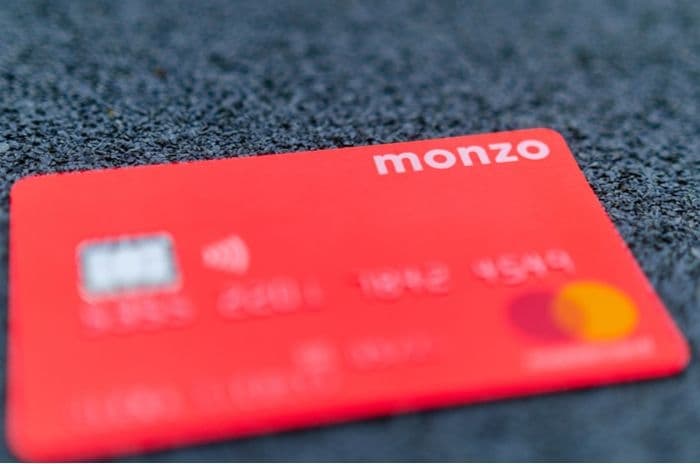 Gambling blocks
Monzo, like other banks including Barclays and NatWest, allow customers to block payments to gambling companies through their app.
They have now written to the Department for Digital, Culture, Media and Sport (DCMS) encouraging them to make that commitment universal as they undertake a review of the Gambling Act.
According to Monzo, 40% of UK current accounts don't allow customers to block gambling spending on their card, also known as self-exclusion.
They cite a recent report from the University of Bristol which recommends gambling blocks are used as part of a self-exclusion triangle.
Monzo say they have 275,000 customers with active banking blocks on their accounts, and less than 10% of customers deactivate the blocks once they've switched them on. They say that blocks up to 585,000 gambling transactions per month.
Other measures
There are two points raised in the letter to the Government: whether gambling firms should be forced to disclose their bank details on a central registry and whether loot boxes in games can be differentiated from normal gaming purchases.
On the first point, having gambling firm bank details on a central registry would enable banks to block bank transfers to gambling companies.
They can only block card spending at gambling firms currently, meaning there's a potential loophole for customers to continue gambling even when they have self-excluded themselves from doing so with their card.
Monzo and the letter's co-signatories want banks and other providers to be able to block these bank transfers too, but this would require Government action to bring it into force.
Finally, the letter asks the Government to work with gambling firms to find a way of separating out loot box transactions from typical gaming purchases.
Loot boxes are an area of growing concern for gambling charities and other organisations, as they have addictive qualities similar to placing a bet or spinning a wheel on an online casino.
However, financial services providers are currently unable to tell the difference between a loot box and other gaming purchases such as the purchase of a base game.
If there was a way of differentiating these transactions, Monzo argue, it would be easier for banks to block them in the same way they do with other gambling transactions.
Gambling concerns
Making it more straightforward for problem gamblers to control their transactions is the latest option in the long-running debate on how to prevent harm from gambling.
In April 2020, rules came into force to prevent credit cards being used for online and offline gambling in the UK.
Yet that move took two years to come into force, demonstrating how slowly the cogs can move even when concrete ideas for change are put forward.
The Government announced the terms of reference for their Review of the Gambling Act 2005 in December 2020, acknowledging it is the basis of virtually all regulation on gambling in the UK and needs to be fit for the digital age.