British Gas, EDF, E.ON, Npower and Scottish Power have all confirmed their price rises for customers on default or standard variable tariffs (SVTs).
It means a typical household with a dual fuel supply from one of those five will see bills rise by £96 from 1 April 2021.
The price cap for SVTs was set at £1,138 earlier this month, but customers on prepay meters will also prices rise by £87.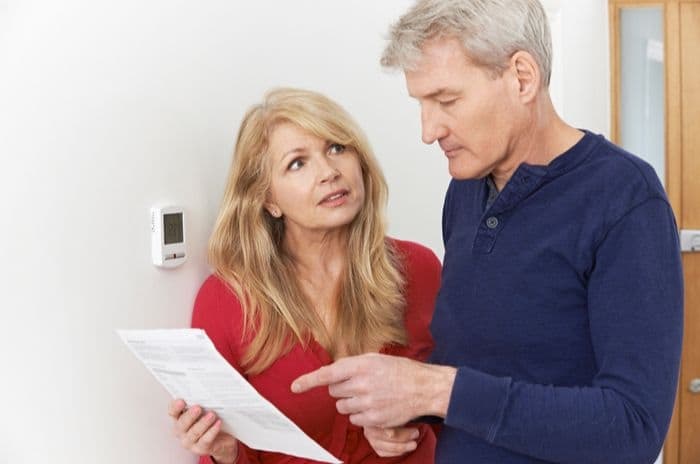 Credit: SpeedKingz/Shutterstock.com
Unit price increases
From 1 April, customers on variable tariffs with British Gas, EDF, E.ON, Npower and Scottish Power will see the price they pay per unit of gas and electricity rise.
This will affect over six million customers who are on default tariffs with these suppliers, more than half of the 11 million Ofgem say are on SVTs across all suppliers.
Customers on these tariffs can usually save money by switching to a fixed deal, either with their current supplier or another provider.
Find out more about fixed energy plans or read about the cheapest energy deals on the market.
Maximum allowed
Regulator Ofgem announced the default price cap was rising by £96 to £1,138 at the beginning of February, with the bi-annual adjustment set to take effect from 1 April.
Now five of the major energy providers in the UK have raised their prices to the maximum allowed under the rules, meaning bills will rise by up to 10% for millions of customers.
It's unsurprising the big names have opted to push their prices as high as possible. This has been an issue for the lifetime of the price cap, and it triggered a public spat between SSE and Bulb in 2019 when the challenger firm accused major providers of squeezing customers.
This time around, the price cap increase includes a £23 allowance to offset the costs of bad debt energy providers are expecting to hit them over the coming months.
Arguably, larger suppliers with more customers are more likely to see some of those customers falling into arrears, and It's still unclear how many households are going to struggle to pay their energy bills.
Research from Citizens Advice published in December 2020 found another 600,000 households had fallen behind on their energy bills compared to February 2020, bringing the total number in arrears to 2.1 million.
Separate research from debt charity StepChange from November 2020 found severe problem debt was on the uptick thanks to coronavirus, and 5.6 million had fallen into arrears or borrowed to meet their financial obligations.
Switching to save
Customers can generally save money by switching to a fixed energy tariff, although this isn't always possible for customers who are already in debt.
As we explain in our guide to rules and customer rights in the energy industry, customers who have been in debt with their energy provider for less than 28 days are able to switch as usual. However, those who owe more than 28 days of arrears need to pay back what they owe before any switch can take place.
This makes it difficult for many of the poorest to actually switch from one supplier to another and take advantage of cheaper energy prices over the medium and long term.
For those in debt, we've got a few guides to help:
We've also got information on how to prioritise debts to make debt issues more manageable.