New rules on ensuring companies deliver fair value to customers through their insurance policies and have strong governance in place to help deliver that are due to come into force on 1 October 2021.
Rules banning the so-called insurance "loyalty penalty" are also set to come into force on 1 January 2022.
Now the FCA says some firms are failing to meet the required standards already and are unlikely to be prepared to meet the enhanced standards from October onwards.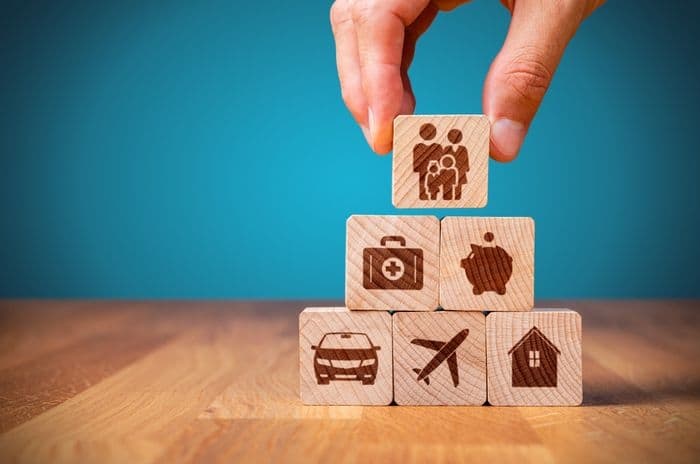 Credit: Jirsak/Shutterstock.com
Fair value
The rule changes set to be implemented from 1 October 2021 are connected with fair value for customers.
Under the new regulations, firms in the insurance industry will be compelled to think about whether their insurance products represent fair value to customers
This requires companies to have appropriate identification frameworks in place and to understand what is meant by fair value from the perspective of their customers.
Insurers will also be required to conduct annual reviews on the value of their insurance products and act if they find value hasn't been delivered.
However, the FCA's ongoing work to check if firms are ready for the changes has uncovered two major weaknesses in some companies:
An insufficient focus on customers, outcomes and product value (including in the context of Covid-19)
Weaknesses in governance and oversight of products
The FCA has made these observations with just over a month to go until the implementation date for the enhanced product governance rules, warning some companies have significant work to do.

Loyalty penalty
While the October 2021 rule changes are focused on behind the scenes governance, the changes set to come into force from 1 January 2022 are arguably more interesting to customers.
These rules will ban "price walking", also known as the "loyalty penalty" that insurance customers have experienced for years when opting to stay with an insurer instead of switching to a new one.
It means longstanding customers simply renewing their buildings and contents insurance with their existing provider were paying up to £122 more than they would have if they were a new customer with the same insurer.
Instead, from next year, insurers offering home or motor insurance will need to offer the same deals to existing customers as they offer to new ones.
This doesn't mean insurance premiums won't go up if, for example, a customer's risk profile changes, but it does mean that an existing customer with the exact risk profile of a new customer will not pay more.
Consumer fairness
At the heart of these changes is the idea that insurance firms must provide fair value to customers, but the FCA caution this hasn't necessarily been shown by some firms recently.
The specific mention of Covid-19 suggests there have been value issues connected to policies affected by the pandemic, possibly related to the fact that car insurance premiums remain static during 2020 despite drivers using their cars much less.
It was mentioned in mitigation at the time that insurers had invested extra money in protecting the most vulnerable customers during the pandemic, yet it's still likely many customers were frustrated by their experiences.
These policy changes on product governance and price increases require plenty of work behind the scenes by insurers.
The fact that the FCA is publicly warning companies they need to do more or face regulatory action suggests the switch to fairer outcomes for customers won't be as clean and tidy as the regulator hoped.