Their voice biometrics system is used by over 2.8 million of their customers and works to check whether the voice making a request matches the customer's.
It also helps to build a database of fraudsters' voices to match against future fraud attempts.
Since its introduction in 2016, VoiceID has protected almost £1bn of customers' money from attempted fraud.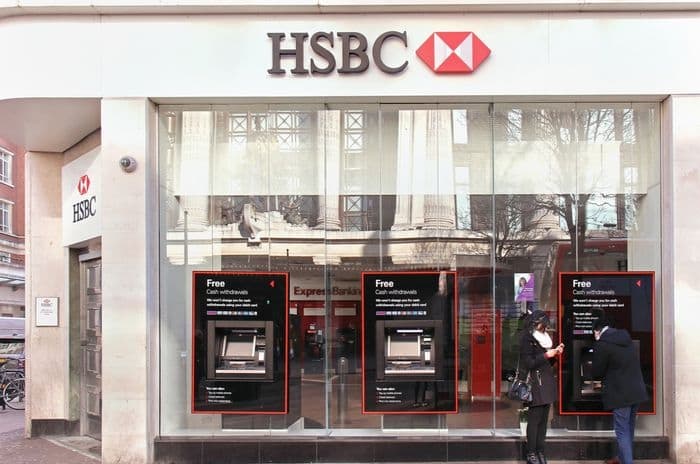 Credit: Ttatty/Shutterstock.com
Telephone fraud
HSBC say their customers were protected from £249m of telephone banking fraud during 2020.
This is less than the £395m reported by the bank in 2019, yet it's worth pointing out the number of attempts have halved year-on-year so the figures aren't directly comparable.
2.8 million of HSBC's customers are now signed up to Voice ID, amounting to almost 20% of the bank's total UK customer base.
Approximately 14,000 customers are enrolling on the scheme every week.
Voice biometrics
VoiceID has been part of HSBC's fight against fraud since 2016.
The system works by comparing the voice of a person attempting to access a customer's account through online banking with the voice the bank has on file for the customer. If there isn't a match, the discrepancy is flagged as a potential fraud attempt.
It's based on the premise that fraudsters may be able to impersonate customers by stealing their personal information or guessing at passwords to circumvent traditional security checks, but voices can't be replicated.
HSBC say over 43,000 fraudulent calls have been flagged since the technology was introduced, amounting to the safeguarding of over £981m of customers' money in the years of its operation.
As well as directly protecting customers from attempts to access their money via telephone banking, VoiceID also helps prevent future fraud attempts by adding known fraudsters to their library of voices.
This means it's easier for HSBC's system to check against known fraudster voice prints when they come across a potential fraud attempt through telephone banking.
HSBC is investing heavily in voice technology. They have recently launched a voice response system taking around 450,000 calls every week.
However, like other high street banks, they are reducing their branch numbers, with 82 set to close in 2021.
Fraud figures
UK Finance data for 2020 is consistent with HSBC's internal figures showing a decrease in the number of telephone banking fraud attempts and a corresponding year-on-year decrease in the amount lost from such frauds.
Their figures show a 33% reduction in the number of cases in 2020 compared to 2019 and a 32% drop in the value of unauthorised transfers from telephone banking fraud.
In total, £16.1m was lost to this type of fraud in 2020, a huge reduction on the £32.3m recorded in 2015 when telephone banking fraud hit its peak.
UK Finance also say 12% of losses (approximately £2m) were recovered after the incidents.
Yet, while telephone banking fraud is decreasing, that same report shows there are still high fraud levels in the UK, with losses from payment card fraud totalling over £574m in 2020.
A 7% decrease in the overall amount lost compared to 2019 was recorded, but it was masked by a 3% increase in the number of attempted cases, suggesting more frauds are being attempted, even if scammers aren't stealing as much overall.
Also within that report was confirmation authorised push payment (APP) fraud cost customers almost £480m in 2020.
Last week, the bid by banks including HSBC to create a shared pot to refund victims failed to materialise, so banks will now return to refunding victims independently.