Only 3% of respondents correctly said eight weeks must pass before a complaint is escalated to an ombudsman.
78% believed complaints could be escalated within a month, while 64% of people thought the eight-week rule was unfair.
The research also had some welcome news on vulnerable customers making themselves heard during 2020, submitting twice as many complaints as non-vulnerable customers.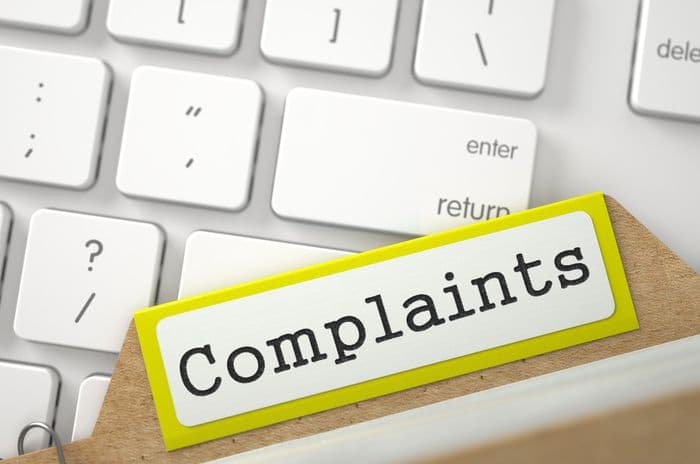 Credit: Shutterstock.com
Complaint timescales
One of the major takeaways from CAM's report is that most customers don't know how long an energy or broadband company has to handle a complaint before it's escalated to the ombudsman.
When asked how long the provider has before a customer can escalate a complaint, around 21% said after a fortnight and another 21% said after just a week.
In fact, the current timeline for escalation is eight weeks, something guessed correctly by only 3% of respondents.
CAM also questioned how long the gap should be. 15% of people said customers should be able to escalate a complaint immediately, while another 72% said the threshold should be four weeks or less. Only 2% said it should be at its current level of eight weeks.
Once they were informed of the eight-week threshold, 64% of respondents said it was unfair.
Lack of awareness
CAM recommends Ombudsman Services work in tandem with regulators, consumer organisations, energy suppliers and broadband providers to improve customer awareness of the timescales during 2021.
The report suggests improving awareness of the eight-week rule may alleviate the frustration customers feel and better manage their expectations.
However, they also say any hypothetical decision to lower the eight-week timescale must be done in collaboration with all groups, and that companies, regulators and other parties must be well prepared for such a change.
In the first instance, though, we're likely to see far more information about the eight-week rule in the coming year as providers try to pass that knowledge on to customers.
Read more about making an energy complaint or making a broadband complaint.
Vulnerable customers
CAM also questioned respondents about vulnerability and, while the number of people classing themselves as vulnerable fell by 6% to 24%, vulnerable customers made twice as many complaints during 2020 as their non-vulnerable counterparts.
CAM also posed an answer to the question of why fewer people classed themselves as vulnerable during a pandemic, saying it's possible the measures introduced by the Government to help vulnerable customers may have lessened the impact.
For instance, early in the pandemic, there was a huge focus from regulators on protecting vulnerable customers.
We saw this with Ofgem's letter to energy suppliers in April 2020 which warned them to prioritise vulnerable customers, along with the support packages the Government managed to negotiate with telecoms providers that same month.
Yet CAM do sound a note of warning about vulnerable customers, suggesting the full economic and social impact of the pandemic will only truly be felt once the Government's support measures come to an end.
They will continue to monitor the situation closely during 2021 and beyond to understand how vulnerable customers are affected in the aftermath of the pandemic.
Protecting vulnerable customers has been a key theme of recent years in the energy and telecoms sectors.
In December 2020, more than a dozen energy suppliers signed up to Energy UK's Vulnerability Commitment, while Ofcom have been running a long campaign to promote fairness for vulnerable customers in the telecoms industry.