It offers 4K HDR and Dolby Atmos capabilities, as well as doubling the storage capacity of the previous box to 1TB.
In future, the box will be able to connect wirelessly to a home's broadband network, although it will need to be wired via Ethernet cable for now.
At launch, the BT TV Box Pro is only available to customers taking BT TV's most expensive VIP TV package.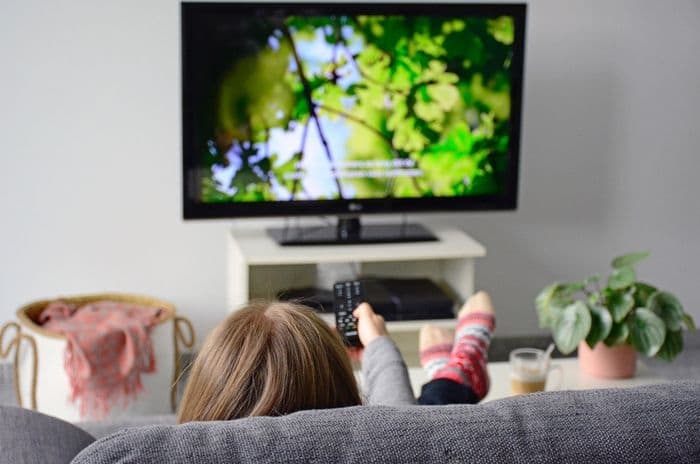 BT TV Box Pro
One of the main attractions of the new BT TV Box Pro is the support wireless connections around the home, helping customers to reduce the clutter of cables around the TV.
Unfortunately, this headline feature won't be available straight away as the wi-fi functionality isn't working effectively yet and BT have made the decision to turn it off while they come up with a fix. It will be enabled via an update later this year.
Other features of the new BT TV Box Pro include:
Support for 4K HDR
Dolby Atmos immersive audio
1TB of storage allowing up to 600 hours of recordings
Four tuners
Bluetooth remote
The release of the box coincides with the rollout of a new enhanced user interface that offers integrated search functionality for all the platforms a customer uses and subscribes to.
However, BT have followed Virgin by removing accessibility options for subtitles from the remote itself into a sub-menu, something that seems like a step backwards.
Availability
Initially, the BT TV Box Pro will only be available to customers taking BT TV's most expensive VIP package for £65 per month.
When the revamped BT TV was launched in February 2020, the VIP plan was £60 but has since increased in price.
VIP includes everything BT TV has to offer in a flexible package that can be downgraded throughout the 24-month contract. It offers:
AMC
All four BT Sport channels
Now Entertainment Membership
Now Cinema Membership
Now Sports Membership
The BT TV Box Pro will be rolled out to other TV deals in due course, although there are no more specific details given by BT just yet.
BT TV must be taken in conjunction with a BT broadband package.
Pay TV
This new box from BT TV brings the service's hardware more up to date and more in line with the boxes provided by Virgin Media and Sky.
Virgin Media launched their latest TV 360 set-top box in November 2020, initially only for new customers and those upgrading to the top-tier Ultimate Oomph package. It was made available to all existing customers for an upgrade fee in March 2021.
Like the BT TV Box Pro, the Virgin TV 360 box is 4K HDR compatible and can be operated via a voice-activated remote.
However, BT's latest box will go a step further than Virgin Media's when the wireless capability is finally switched on because that is an option that simply isn't available to Virgin customers with any TV box.
Some customers will see the wireless capacity of BT TV Box Pro as a gimmick, yet it prevents trailing wires and clutter, fitting seamlessly into the modern home. In fact, the entire design of the box and the enhancements of the platform to make it easier to navigate all seem to be about boosting the end-user experience.
Virgin have done much the same with their 360 - compare both TV boxes in full.