Prices for Work and Play start from £21 per month with Vodafone Together, available to existing pay monthly mobile customers.
Other customers will pay a minimum of £23 per month for a second 35Mb line, with interested households needing to contact Vodafone directly to purchase.
The introduction of Work and Play follows a similar move by BT in June when they launched their Dedicated Connection service.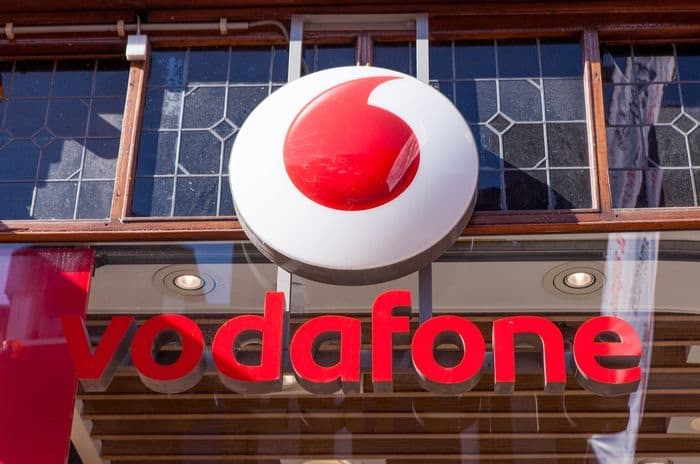 Credit: StockStudio Aerials/Shutterstock.com
Work and Play
Vodafone say the introduction of Work and Play was prompted by announcements from major companies that they intend to allow more employees to work from home due to the coronavirus crisis.
It's aimed at households with a work from home employee who needs to conference call or download work files without interruption from the rest of the household, although it could theoretically be used for any family with more intensive internet activity.
The prices for existing pay monthly mobile customers for the second line start from £21 for their 35Mb superfast package, with new customers paying an extra £2 per month for that package.
It's important to remember these are the prices for additional lines, so the cost of the original broadband connection must be taken into account.
Two lines with Vodafone broadband would cost:
Superfast 1 (35Mb) x 2 - £46
Superfast 2 (63Mb) x 2 - £50
As it's unlikely customers would choose two slower speed lines, the typical cost for customers is going to £50 per month for two Superfast 2 lines (it's unclear whether lines with different speeds can be added at the time of writing).
Second broadband connections
Vodafone are the second provider in a few months to decide the answer to the country's working from home problem is a second broadband line.
When BT announced their Dedicated Connection service in June, we asked whether it was a solution in search of a problem considering the UK's internet connections generally held up well during the first two weeks of lockdown.
Vodafone make it clear they're offering a cheaper service than BT, saying a second line with them could cost £700 less over the course of a contract, although they concede BT are offering extras with their service which Vodafone don't as a budget provider.
The fact that customers have to call Vodafone direct to set up the second line is also cumbersome, implying this service isn't one they expect many customers to take up.
It's worth pointing out, too, that Vodafone currently rank as the worst provider for customer complaints, registering numbers of complaints far above the industry average in Q3 2019 and continuing the unfortunate trend into the latest figures for Q4 2019.
Faster broadband
Second broadband lines may make for good publicity, but it'd arguably be better if providers simply rolled out faster broadband speeds to start with.
Vodafone do offer their Gigafast service to certain cities across the UK with speeds of 100Mb, 200Mb, 500Mb and 900Mb.
Yet, so far, it's only available in Aberdeen, Bournemouth, Cambridge, Coventry, Edinburgh, Huddersfield, Leeds, Milton Keynes, Northampton, Peterborough, Southend-On-Sea and Stirling.
Their ultrafast services are struggling with the same slow expansion issues faced by competitors like BT, Sky and Virgin Media, but that doesn't help customers looking for faster speeds now and means services like second lines may be more attractive - at least until home speeds catch up nationwide.
Search for ultrafast deals in your area by using our free broadband comparison tool and filtering by broadband usage.