The regulator considers pay TV services to be an electronic communications service and so believe end of contract notifications must be sent.
Sky disagree, saying standalone TV services do not fall within the scope of the regulations and they do not have to send notifications.
As there is a genuine difference of legal opinion, Ofcom have opened an investigation and will determine their next steps by January 2021.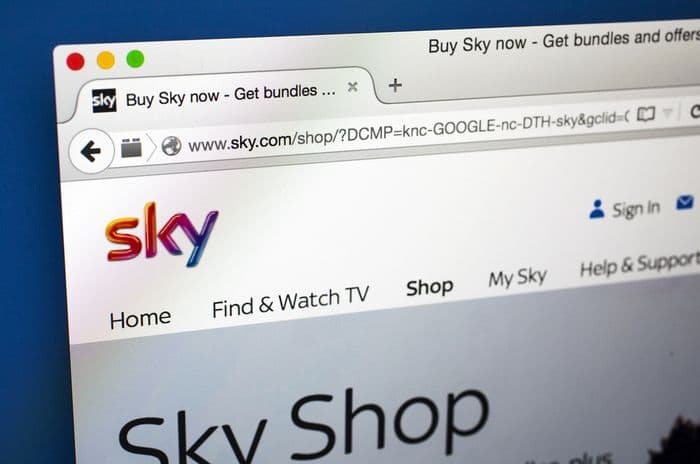 Credit: chrisdorney/Shutterstock.com
Dispute
Sky's decision not to send end of contract notifications for their standalone pay TV customers isn't an oversight - it's their interpretation of the rules which came into effect in February 2020.
Ofcom categorise Sky's pay TV service, which is transmitted by a satellite distribution network, to be a Regulated Provider within their rules.
Under those rules, Ofcom expected Sky to bring in end of contract notifications for their standalone pay TV customers as well as their broadband customers and their joint service customers.
Sky interpreted their TV service's role in the communications sector differently, and argue they are not required to comply with the rules.
Ofcom have accepted that Sky genuinely disagree with the legal interpretation and scope of what counts as a electronic communications service, so they have opened an investigation to decide whether Sky have failed to comply with the regulations.
It's expected they will determine whether further action needs to be taken in January 2021.
What does the row mean?
On the surface, this dispute between Ofcom and Sky is a small issue, especially as they are the only standalone TV service provider in the UK.
Yet whatever Ofcom decide could have implications for other regulations that have been - or could be - applied to pay TV services.
In addition, the timing of the row seems odd, with proposals first announced in August 2018 and then confirmed in May 2019.
Companies were given until February 2020 to ready their systems for compliance with the new rules, yet Sky seem to have ignored the implications for their standalone TV services until after the rules came into force.
End of contract notifications
At the time they announced the reforms, Ofcom estimated over 20 million customers could be paying more than they needed on contracts that had passed their initial fixed term period.
Their research found customers taking broadband and landline services paid an average of 20% more after the end of their initial contract period, while customers bundling TV services alongside their broadband and landline were paying up to 26% more.
With end of contract notifications, customers must be told their contract is ending between 10 and 40 days before it ends, giving them time to compare broadband and TV deals from other providers before their fixed term is complete.
This complements other agreements made with telecommunications companies announced in September 2019 to change the way customers are charged once their contracts end.
Sky promised to allow customers who were out of contract to access the same deals as new customers when they move from their expired contract on to a new deal.
That agreement was part of Ofcom's long-term drive towards fairness for customers, which included signing up to a set of six commitments in June 2019.
Ofcom also negotiated with the UK's biggest broadband providers - including Sky - to voluntarily offer compensation if something goes wrong with their service, repair or installation.
We've recently updated on guide on how to switch broadband providers to help customers switch seamlessly to better deals.