Administrators will update customers and creditors about the collapse of the high-cost short-term lender soon.
Anyone with an outstanding loan should continue to pay their balance as usual.
Customers with claims about mis-selling are classed as unsecured creditors so will be unlikely to receive as much compensation as they are owed.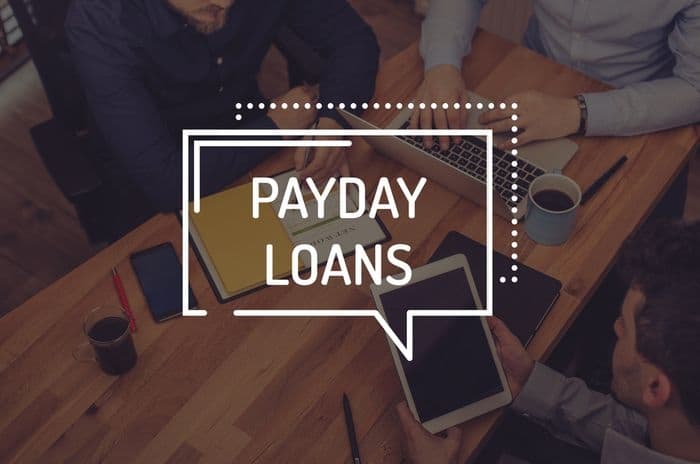 Credit: garagestock/Shutterstock.com
Collapse
It was announced on MYJAR's website and on the Financial Conduct Authority's (FCA) website that the firm had appointed administrators on 22 December.
The company say external factors had placed financial pressure on the business and hampered its ability to trade, meaning they had no option but to fold.
As with all collapses of payday loan companies, customers who still have a loan balance outstanding should continue to pay it.
Although the administrators aim to update customers as soon as possible, the Christmas break will slow this process down, so customers shouldn't worry if they don't hear anything immediately.
Complaint figures
The external factors the company say led to their collapse are most likely down to the number of complaints they have received in recent years.
Mis-selling loans to customers who could not afford them has become a problem in the payday loans sector, and MYJAR were one of numerous companies struggling with them.
In the first half of the 2020/21 year, the Financial Ombudsman Service (FOS) received 849 complaints about MYJAR. During the same period, they resolved 55% of all claims involving MYJAR in the claimant's favour.
While this is nowhere near the heights of Amigo Loans' 87% upheld rate from 1,163 claims in the same period, it still means MYJAR were being ordered to pay compensation to more than half of claimants.
Amigo Loans have just announced they're seeking to cap compensation payouts in a bid to save the company, but the owners of MYJAR thought their only choice was to appoint administrators.
In the last year we've seen the likes of Peachy and Uploan collapse, along with big-name payday lender Sunny due to mis-selling complaints.
Mis-selling avalanche
Search for any payday loan company via a search engine and the results will be full of claims management companies (CMCs) stating they can help customers build a case if they feel they were mis-sold a loan from that company.
CMCs handle the whole complaints process for the customer, taking a percentage of the claim as payment along with a flat fee, and they are probably best known for helping customers claim back mis-sold Payment Protection Insurance (PPI).
Now, however, one of their main focuses is on the high-cost short-term loan market and customers who may have been mis-sold loans when they should have failed affordability checks and been denied credit.
Amigo explained a high level of the complaints they have received in 2020 came from CMCs, and it can be assumed a significant proportion of the complaints faced by MYJAR are from similar sources.
Customers who have open complaints against the company will be identified as unsecured creditors, so they will be low down on the priority list when it comes to getting what they are owed.
When Wonga collapsed in 2018, it took 18 months for administrators to finalise the settlements, and claimants only received 4.3% of the compensation they had been promised prior to the collapse.
Unfortunately, it's probable MYJAR complainants will face a similar wait for a payout that is far less than they expected to receive.