Research from Money and Mental Health found 23% of people with mental health problems have been the victim of an online scam, compared to 8% of the rest of the population.
They also found 28% of scam victims have felt depressed after being scammed, while 40% have felt stressed.
The report makes a series of recommendations to make online spaces safer including more formal regulation of online services selling third party goods.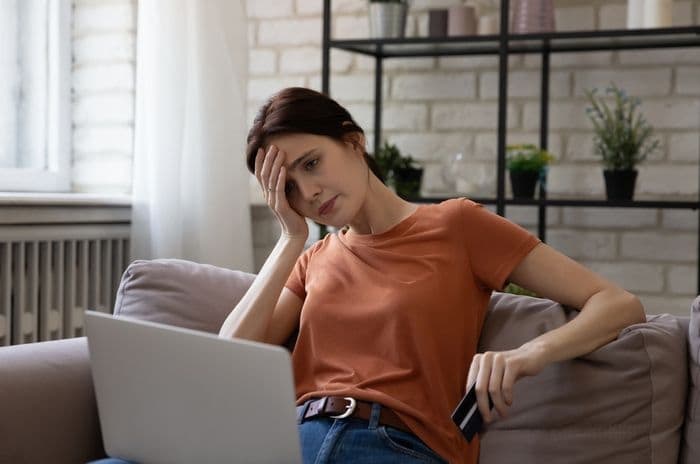 Scams and mental health
Polling conducted for the report found those with mental health problems were three times more likely to become a victim of an online scam.
They calculated that 61% of people who have fallen victim to an online scam have also experienced a mental health problem, adding up to more than 4.5 million people across the UK.
These elevated risks are affected by the impaired decision-making, increased impulsivity, and low motivation those with mental health difficulties can sometimes struggle with.
In addition, people with mental health problems are more likely than others to be in positions that put them at risk of falling victim to scams, such as isolation and financial difficulties.
Research from Money and Mental Health in March 2019 found those with mental health problems are over three times more likely to struggle with problem debt.
Recommendations
Given the heightened risk to people with mental health problems, Money and Mental Health have made a series of recommendations to online services, the Government, ISPs and scam awareness campaigners.
They note the new regulations proposed in the forthcoming Online Harms Bill fail to protect victims of online scams, so they recommend Government should:
Introduce formal regulation of online services that allow third parties to sell on their sites (such as online marketplaces and listing sites) to work harder to prevent scams from being listed
Develop a redress system to provide compensation to users harmed by any service failing to protect them under the regulations
They also recommend online services:
Develop reliable systems to prevent online scams appearing on their sites
Act quickly when scams are identified
Offer simple and accessible ways to report scams
It's worth pointing out these are recommendations by an independent policy institute, so there is no guarantee they will be addressed by the Government's work on online harms or adopted by online services either.
2020 scams
2020 has seen an increase in various types of scams, with organisations reporting increases especially during the first coronavirus lockdown beginning in March.
For example, UK Finance figures show an 84% increase in impersonation scams in the first half of 2020 compared to the first half of 2019.
Similarly, Barclays released their own figures for the first six months of 2020 showing a 66% increase in scams overall, with a 49% rise in the number of investment scams reported.
NatWest reported a fivefold increase in purchase scams back in May, with many of them relating to the Nintendo Switch. An increase in pet scams was also recorded.
The coronavirus outbreak has delayed legislation on online harms being brought to parliament, and it's suggested it could be postponed until as late as 2023.
While that means suggestions such as those put forward by Money and Mental Health could be incorporated into the legislation, it also means more people are likely to fall victim to scams in the years ahead.
Our full guide to spotting an online scam provides some tips on how to identify and avoid them.