Vodafone, Three, EE, O2, giffgaff, Tesco Mobile, Sky Mobile and Virgin Mobile have all agreed to zero-rate the app and all in-app activity.
If directed to an external NHS website, users will also benefit from zero-rated data, although users pointed towards Government websites will be charged for data use.
The new app works on most phones, but customers must have iOS 13.5 or Android Marshmallow and have Bluetooth Low Energy (BLE) 4 or above.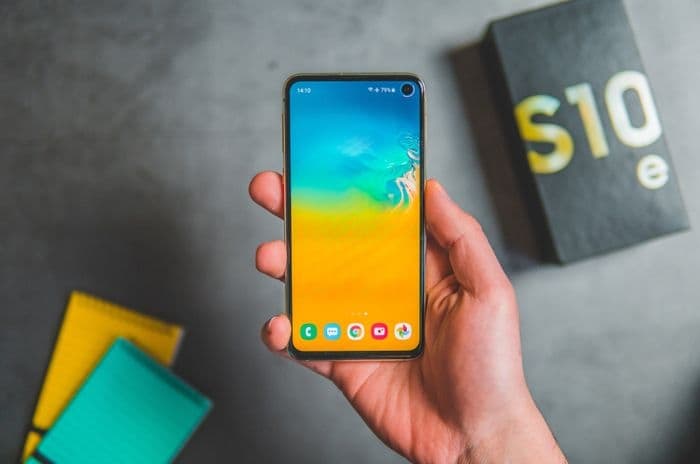 Zero-rated app use
Mobile users across most UK networks will be able to run the app without it affecting their data allowance, although data charges will still be incurred when the app is first downloaded.
It means accessing in-app functions like checking into venues, checking symptoms or entering test results won't incur data charges.
In addition, if a user is directed to an official NHS website, this activity will also be zero-rated as health and crime victim websites have been throughout the coronavirus crisis.
Yet if a user is transferred to another site, as they are when they click to "read latest advice" on the app, normal data charges will generally apply.
Only O2, Three and Virgin Media have zero-rated the subdomain .gov.uk, so customers of those networks won't have pay for data used on the official Government website.
Compatible phones
It's worth noting the NHS COVID-19 app only works on Apple devices running the May 2020 iOS 13.5 update or Android 6.0 (Marshmallow) released in 2015.
This is because the app needs Apple and Google's Exposure Notification framework only available in those versions.
For that reason, too, the latest Huawei handsets released after May 2019 won't be able to run the app either due to the technology being operated by Apple and Google.
It adds to the problems surrounding Huawei's smartphone business in the UK. We ask whether it's safe to use a Huawei handset (and whether you should) in this guide.
These are the smartphones definitely able to run NHS COVID-19 according to Government tests:
iPhone 6S
iPhone 7
iPhone XS
iPhone 11Pro
Xioami MI A2
Nexus 5X
Nokia 7+
Xiaomi Redmi note 8
Samsung A6
Samsung S20
Google Pixel 3
Google Pixel 3 XL
Google Pixel 3a
Google Pixel 4 XL (Unlocked)
Google Pixel 4 XL (Unlocked)
Google Pixel 2
Google Pixel 2 XL
Samsung Galaxy A40
Samsung Galaxy A50
Samsung Galaxy A70
Samsung Galaxy S10
Samsung Galaxy S10+
Samsung Galaxy S10e
Samsung Galaxy A5
Samsung Galaxy S9 (Unlocked)
Samsung Galaxy S9+ (Unlocked)
Samsung Galaxy Note8 (Unlocked)
Please note: these are the devices tested with the app, but as long as the smartphone has iOS 13.5 or Android 6.0 (plus Bluetooth 4.0), there should be no reason why the app doesn't work.
App concerns
To be effective in helping control the spread of coronavirus, a good proportion of UK adults will need to download the app and use it regularly.
That's part of the rationale for working with mobile networks to make sure the app itself is zero-rated - accessing it won't cost users any money and there is no identifiable information transmitted to the Government as part of the app.
With 56% of people learning new technology to cope with lockdown, it's possible there aren't as many disenfranchised people as there might have been a few months ago, although there are many digitally illiterate people in the UK unable to access the internet.
As with wearing masks, the Government is trying to push the message that those who can download and use the app should do so in order to protect others.
So far, take-up in England and Wales has been encouraging with over a million downloads on the first day of release.
In addition, more than 160,000 businesses have downloaded a unique QR code for their customers to allow them to check in via the app.
Scotland and Northern Ireland are running their own app schemes to try and control the spread of coronavirus.