Their equipment will also replace Huawei's in BT's 2G and 4G networks, although Nokia equipment is already used to provide EE's 3G service.
It follows the UK Government's decision to ban Huawei from the UK's 5G network from 2027, so all their equipment must be removed by then.
BT are expected to choose a second equipment vendor shortly to avoid becoming reliant on one partner.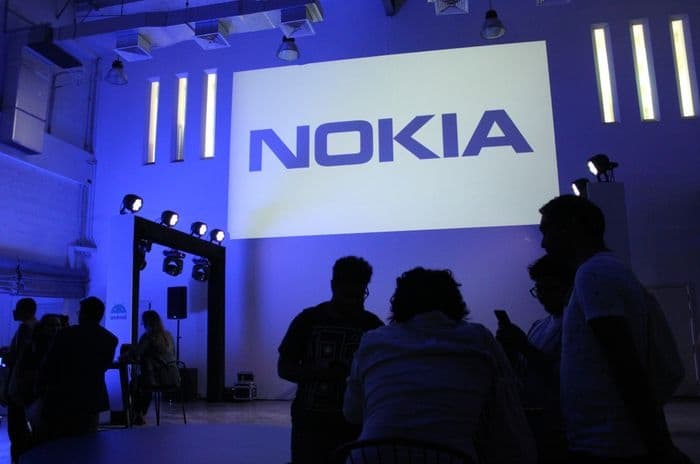 Credit: Arnold O. A. Pinto/Shutterstock.com
Nokia deal
Details on the costs of BT's deal with Nokia haven't yet been made public, but it will result in Nokia eventually providing around two thirds of BT's network equipment.
Nokia's kit is already used in EE networks in parts of London, the Midlands and in some rural locations. However, the new deal will see Nokia's equipment used more widely than BT had previously planned.
Nokia will provide more base stations and antennas to power EE's 5G network, while Ericsson have already been named as the vendor to replace Huawei kit in the core of the network.
It brings the long partnership between BT and Huawei to an end. They have worked together on 5G technology since at least 2016, previously working together on other networks since 2005.
BT began removing Huawei equipment from their core 3G and 4G networks back in 2018, at the same time as confirming Huawei would not be able to bid for the development of the 5G core network.
Their equipment was still permitted to be used in the non-core network, but the national and global situations have changed since then.
Huawei ban
The UK Government confirmed in July that mobile companies will be banned from buying any Huawei equipment for use in their 5G networks from 31 December 2020.
Under the ban, all Huawei equipment will need to be stripped out from the UK's 5G networks no later than 2027, which left BT and others searching for alternatives.
Only O2 have no Huawei equipment in their independent 5G networks, although the sites they share with Vodafone contain Huawei kit.
So, no UK mobile network is immune from the difficulties of removing Huawei equipment from 5G networks, and BT's choice of Nokia as their new major vendor brings with it a fresh set of issues.
Long-term security
Excluding Huawei leaves just two major vendors competing for contracts: Nokia and Ericsson.
The reliance on two suppliers to provide equipment for the UK's 5G networks is itself a security risk, and it was one of the reasons the National Cyber Security Centre (NCSC) originally wanted Huawei to be involved in the network, at least in part.
This changed when fresh US rules on American companies selling components to Huawei came into force, potentially making future Huawei chips and equipment less secure as US technology can't be used to create them.
Under existing rules, mobile operators have to use equipment from at least two different suppliers to satisfy the NCSC. In effect, this means operators must use equipment from both Nokia and Ericsson as there are no other appropriate vendors in the UK at the moment.
The Government is keen to improve the choices networks have for building their networks, and they will be introducing a Telecoms Security Bill in the next few months as well as publishing a separate strategy to help improve the diversity of the UK's telecoms networks.
We've explored the issues of whether it's still safe to buy a Huawei smartphone.