A major banking group has begun implementing changes to overdraft fees which will leave a significant proportion of their customers paying more to borrow small amounts on overdrafts.
The Lloyds Banking Group, which includes Lloyds, Halifax and Bank of Scotland, is introducing a new tiered fee system to their overdrafts.
Under the new system, charges will vary depending on how much customers have borrowed, making it harder to calculate what an overdraft will cost.
It is estimated that around a quarter of account holders will be affected. The Lloyds group ended unauthorised overdraft charges in 2017.
This comes just weeks after the Financial Conduct Authority (FCA) began a consultation into overdraft charges, in a bid to make them fairer, simpler and easier to manage.
One of the recommendations of the FCA was that banks should charge a clear, single interest rate for every type of overdraft.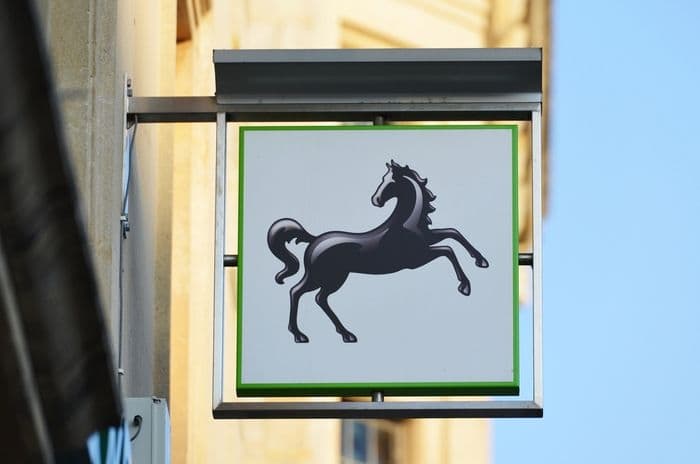 Credit: 1000 Words/Shutterstock.com
What are the planned changes?
The three banks will be introducing the same system for charges, so the changes are the same no matter which provider customers bank with.
Right now, account holders will pay 1p for every £7 they borrow on an overdraft. However, this will change as follows:
Overdrafts up to £1,250: The cost will increase to 1p per day per £6 borrowed
Overdrafts from £1250 to £2,500: The cost will stay as it is currently, at 1p per £7 borrowed
Over £2,500: The cost will lower to 1p per day per £8 borrowed
Although very few customers will maintain an overdraft of more than a couple of hundred pounds, for those with larger facilities the repercussions could be significant.
How much will it cost?
In terms of fees, these changes will make the Lloyds Group some of the most expensive banks to borrow from via an overdraft.
Some banks give customers a 'buffer', where they are not charged at all for using their overdraft. Examples of this are First Direct and Nationwide Flexiplus.
Next best are the banks with small fees. Borrowing £250 for a month on an overdraft with an HSBC Advance account will cost just £3.67. With a Nationwide Flex account, it would cost £3.88.
Conversely, the new fees, once in place, will make such a borrowing much dearer. At £250 for a month, the Halifax Reward Current Account would incur charges of £10.50. Lloyds Classic account would be the same, at 1p per day for each £7 overdrawn, with Bank of Scotland slightly higher.
That equates to an interest rate of 61%, much higher than routinely criticised guarantor loans and credit cards for those with poor credit ratings.
Across all three banks, the new tiered charges will be put into place by early February. At Bank of Scotland, they are already in force, coming in on the 14th January. Lloyds will introduce them from 28th January and at Halifax from 4th February.
Criticism from MPs
Lloyds Banking Group has been openly criticised by MPs for the new charging system. According to data from the FCA, the majority of overdrafts are for £250 or less, meaning the group is effectively hiking prices for overdraft use for all their customers.
Labour MP Rachel Reeves, chair of the Business, Energy and Industrial Strategy select committee, said that financial institutions were trying to 'game the system' at the expense of customers, claiming that the changes were 'not within the spirit of the FCA recommendations.
She urged Lloyds to 'rethink these fees as a matter of urgency', saying that the UK needs an end to fees that harm borrowers, particularly those with persistent money problems.
It is estimated that in the region of 19m UK account holders use arranged overdrafts, and that 14m use unarranged facilities, which can come with even higher charges. 73m use a combination of both each year.
Research by UK debt charity StepChange found that overdrafts were putting more than two million people into a cycle of permanent debt. The new fees will only contribute to this problem.