The problems meant that customers were unable to access their accounts and therefore were unable to switch tariffs, leaving them on expensive tariffs until the issue was fixed.
Almost £110,000 will be paid direct to affected customers, while a further £240,000 will be paid directly into the energy redress fund by Green Star.
In a related development, Ofgem's new tougher rules on challenger suppliers entering the market come into force today.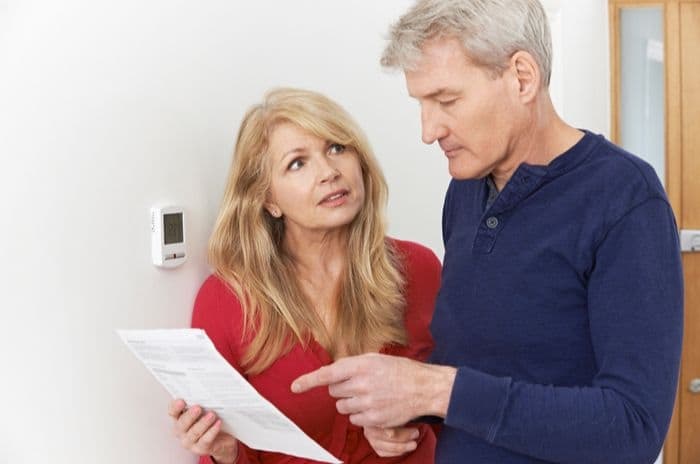 Credit: SpeedKingz/Shutterstock.com
Serious failings by Green Star
A customer moving into a property is entitled to receive a welcome pack that details the tariff they're on and gives them details about their account.
Green Star Energy didn't supply these welcome packs to 1,829 tenants due to a failure to update its records.
This left those customers unable to move to cheaper tariffs and meant they were unaware of what tariff they were on, although this was usually the most expensive one by default.
To compound the issue, customers who tried to contact Green Star about their account issues were unable to clear data protection as the supplier's records hadn't been updated.
Green Star didn't self-report the problem to Ofgem despite being aware of it, and this was considered by Ofgem when dealing with the complaints.
Each of the affected customers will be paid £60 directly by Green Star, amounting to £190,740 in total. They will also make a voluntary contribution to the energy redress fund of £240,260.
No formal enforcement will be taken and Ofgem are satisfied all accounts and systems related to the error have now been reviewed and are running properly.
Customer service issues
Many challenger energy suppliers have struggled with customer service issues in recent years, whether this is due to inadequate systems when starting up or customer growth impacting their capacity.
Economy Energy collapsed in January following a ban on taking on new customers due to serious customer service problems.
Solarplicity were banned from accepting new customers for similar reasons in February, although they have made sufficient changes for the ban to be rescinded.
Learn how to complain about an energy supplier here.
Tougher rules on new suppliers
In response to the deluge of folding small energy suppliers in recent years, Ofgem announced in April they were introducing new tests to check the suitability of prospective energy suppliers.
These tougher regulations have come into force this week.
Any new supplier will have to prove they have funding for at least a year, which will cover not only the company's financial health but also their ability to take on the customers activities required within the energy industry.
There will also be rigorous checks on the plans suppliers have to contend with the regulatory obligations, plus those in charge will have to be proven "fit and proper" to hold an energy supply licence.
It is hoped these tougher checks will ensure that any new market entrants in the years ahead will have the proper structures in place to handle their obligations, both when they first start up and beyond.
However, the rules aren't retrospectively applied for those energy suppliers already delivering to customers, so we could still see firms struggling to fulfil their responsibilities in the short term.
Learn more about the rights of energy customers in the UK here and if you think there's a problem with an energy bill, here's what you can do about it.