It follows months of customer service issues including long call waiting times, poor switching experiences and inappropriate complaint management.
Ofgem has issued Solarplicity with a provisional order which bans them from taking on new customers or increasing the direct debits of existing vulnerable customers.
The supplier has worked closely with Stoke-on-Trent City Council on a pilot of solar energy for social housing.
As recently as December, the company announced their intention of expanding the rollout nationwide.
If Solarplicity can't satisfy Ofgem's demands within three months, the regulator can take further action which might result in their license being revoked.
When small supplier Economy Energy was barred from accepting new customers in January, they folded just days later.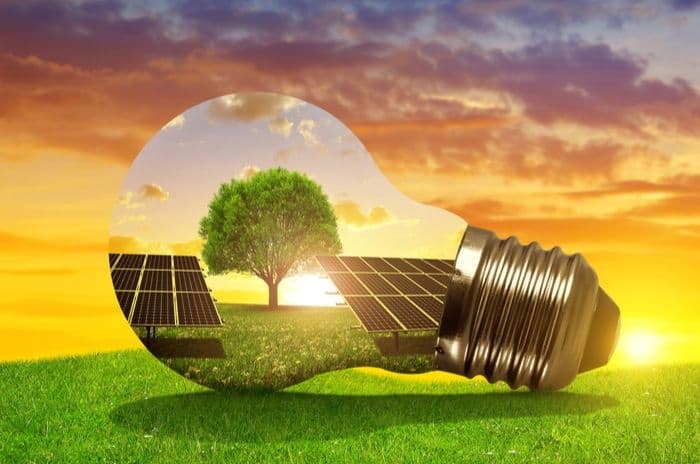 Ofgem taking action
The provisional order issued by Ofgem suggests that customers are experiencing, or are at risk of experiencing, customer service which contravenes several regulations.
For instance, customers are unable to contact Solarplicity via some methods, meaning that it is more difficult to contact them than it should be.
While Ofgem concede that call handling has improved since September 2018, they point out that other improvements have not been made.
These include ensuring a smooth switching process for customers and ensuring that they receive contract renewal notices in a timely manner.
Along with this, Ofgem highlighted issues with the company's complaints management process, with complaints not being correctly identified, logged or signposted.
Vulnerable customers were specifically cited in the order, with Ofgem criticising the identification of such customers and the way debt support was handled by Solarplicity.
Who are Solarplicity?
Solarplicity have made a name for themselves as a 100% renewable energy provider, alongside other challenger suppliers such as Bulb.
However, while Bulb are going from strength to strength and aiming to hit 1m customers in 2019, Solarplicity have been beset by customer service problems.
They issued an apology to customers in May 2018 following a drop in customer service levels they attributed to the upgrade of their IT system.
As well as promising that the core IT problems were fixed, they also announced they had hired more customer service staff and were developing their team into Customer Champions.
With Ofgem mentioning poor call handling in the months between March 2018 and September 2018 in their provisional order, it doesn't seem Solarplicity managed to solve the problems in May as they claim.
In 2017, Solarplicity launched a pilot alongside Stoke-on-Trent City Council to install solar panels on social housing properties with savings of up to £300 for tenants.
The scheme involves Solarplicity funding, installing, operating and then maintaining the solar panels as well as dealing with smart meters, LED lighting and energy storage units.
However, while over 4,000 residents have signed up to the deal, there have been some notable embarrassments, including timekeeping problems and a workman putting his foot through the roof of a property.
Ofgem have confirmed that any Stoke-on-Trent residents currently transferring to Solarplicity as part of the council deal will be able to complete their switch.
What happens next?
The case of Economy Energy is fresh in the mind and it's entirely possible that Solarplicity will decide they can't sustain their business model if they can't accept new customers.
Their ongoing deal with Stoke-on-Trent City Council complicates this, however, as it allows some customers to be brought onboard if they are in the process of transferring.
In addition, Solarplicity have argued that Ofgem's decision is based on historical data and disregards the customer service improvements the supplier has made.
If this is the case and Ofgem accept any new data the company supplies, the ban on new customers could be revoked sooner rather than later.