The company must improve their customer contact procedures, along with addressing billing, payment and refund failures.
None of the supplier's 244,000 current customers are affected by the ban.
It's the latest move by Ofgem to secure the volatile energy market following the collapse of eight small suppliers in 2018 alone.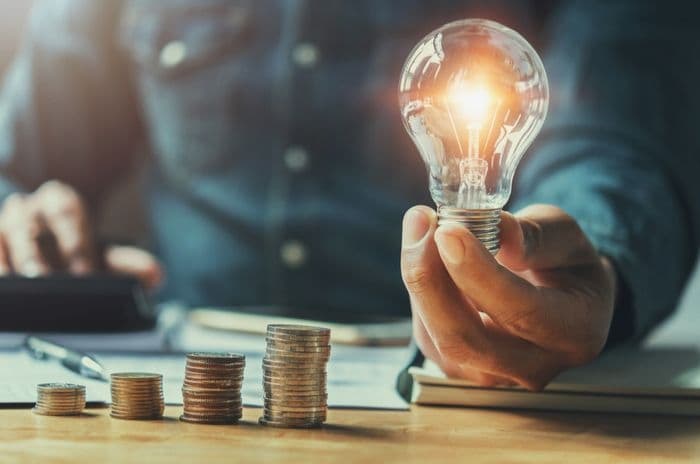 Customer service issues
The ban handed to Economy Energy is due to the decline in the standard of service offered to customers.
Ofgem cite three areas where the supplier must improve its service within three months: customer contact by email and webchat, billing and payment failures, and timely issuing of customer refunds.
They describe the current level of service as "unacceptable" and warn that the company's licence may be revoked if they do not improve.
It follows several months of engagement between the regulator and Economy Energy, with Ofgem requesting information that was either incomplete or not delivered at all.
One of Ofgem's key concerns is that Economy Energy requested one-off payments from some customers with negative balances in June 2018.
Approximately 28,000 electricity customers (and an unknown number of gas customers) were given 10 days to choose one of several options before a one-off payment was taken out of their account to bring it up to date.
Ofgem are concerned that this debt collection procedure contravened Economy Energy's obligation to identify and protect vulnerable customers.
Consequently, Economy Energy have also been barred from requesting one-off payments from customers or increasing direct debits for the duration of the ban.
Who are Economy Energy?
Economy Energy moved into the credit customer energy market in 2017, having previously focused on the prepayment sector.
They bill themselves as the "smart, friendly answer to low-cost gas and electricity".
However, in their provisional notice, Ofgem highlight a litany of customer service failings, including increased call waiting times between June and August 2018 and the complete deletion of the provider's social media accounts.
The company have indicated that they're disappointed with Ofgem's decision and confirm that they're cooperating fully with the regulator.
Economy Energy are also under investigation by Ofgem for three separate matters, two dating from 2016 and the third related to the provider's compliance with Renewables Obligations.
Non-compliance with these green obligations is a warning sign that providers are struggling financially, and Economy Energy are not the only small supplier named by Ofgem in this regard.
If suppliers default on their green tax payments, it impacts other energy providers who are forced to make up the shortfall.
These costs are then likely to be passed on to customers, essentially making all customers pay a premium for a company's failure to comply.
Tumultuous time for energy customers
Customers of smaller energy providers suffered a difficult 2018, with eight suppliers collapsing and passing their customers on to suppliers of last resort.
In total, the cost of these failures to the taxpayer is estimated to be £80m.
The wave of collapses has prompted Ofgem to consider new rules to check the financial health of potential suppliers before they enter the energy market.
Smaller suppliers have warned that they are vulnerable to the impact of the energy price cap that came into force this month.
Extra Energy, which failed in November 2018, claimed the cap is making the market "unviable" and they saw no potential for long-term investment in UK energy.
However, some smaller energy suppliers seem to be bucking the trend, with Bulb heading closer to the 1m customers mark and a 3% share of the energy market.