Any customers taking Flybe flights from this date onwards will be ineligible to collect or redeem Avios on their journeys.
If Avios have already been redeemed on Flybe flights, these will remain valid until the time of travel, although no alterations can be made to them.
The alteration comes two months after Flybe's acquisition by Connect Airways, and Flybe are currently developing a new loyalty programme.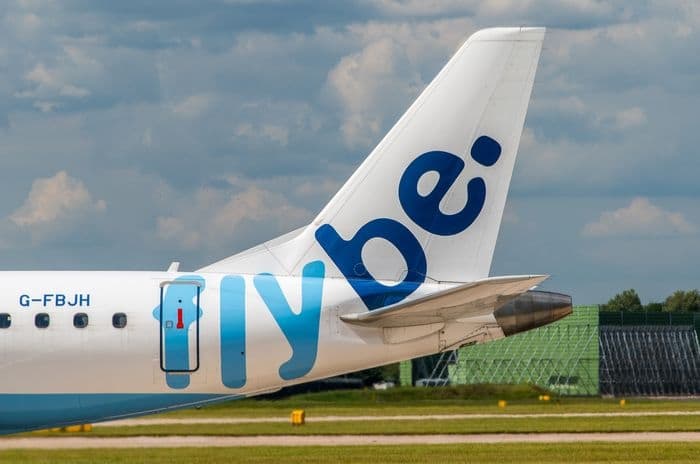 What does this mean for Avios users?
Until now, customers have been able to earn and redeem Avios on Flybe flights, offering Flybe users the benefit of being affiliated with the largest airmiles scheme in the UK.
The end of the partnership between Avios and Flybe was announced in January, so customers should have received adequate warning from both parties that the partnership was coming to an end.
However, what that means for Avios customers is simple: Flybe flights no longer contribute to your Avios account, nor can Avios be redeemed via Flybe.
Existing bookings are safe, as long as Avios were redeemed prior to the closing date, although it's worth noting the bookings can't be altered but they can be cancelled for the standard cancellation fee.
Any customers who signed up to Avios via Flybe will no longer be able to access their account and remaining Avios will have been lost unless they were previously transferred across to a British Airways Executive Account.
It's important to note the other partnerships Avios have with Vueling and Aer Lingus are unaffected by these changes.
Airline loyalty schemes
Avios is probably the best-known amongst airmiles providers for UK fliers, having changed its name from Airmiles back in 2011.
That said, Easyjet became the first low-budget airline with a rewards scheme in 2008, and are set to relaunch a points-based scheme in the UK this year.
Equally, the Virgin Atlantic Flying Club is more limited in scope but is linked to the Virgin Money Virgin Atlantic Reward+ card.
It will be interesting to see whether Flybe's next loyalty scheme will have any connection to Virgin Atlantic's given that Virgin are part of the consortium who purchased them.
In the meantime, Avios remain synonymous with airmiles, even if one of their partnerships has now ended.
Earning and redeeming airmiles
One of the reasons Avios is so popular is because it caters to the occasional traveller as much as the seasoned business traveller.
Their partners include other members of the Oneworld Alliance, including the likes of American Airlines, Qantas and Cathay Pacific, meaning Avios can be used on those airlines.
For some travellers, the intricacies of earning and redeeming airmiles can feel too complex, so we've explained it all clearly in our guide to the best airmiles schemes.
Different credit cards are linked to different schemes and are open to customers depending on their personal circumstances, as all credit cards are.
For instance, while the HSBC Premier World Elite MasterCard allows 4 Premier Reward points per £1 with each point translating to 0.5 Avios, the card is only available to customers with a HSBC Premier Account.
Tips and tricks are available to make the most of airmiles, with Tesco Clubcard proving to be an excellent partner for frequent travellers - more about that here.
Using our free credit card comparison tool, you can find all credit cards perfect for frequent fliers and then compare your options.