The new air miles scheme will be available solely through the Easyjet credit card.
Given the budget airline's reputation for extra charges, though - it now costs at least £8 to put luggage in the hold, for example - there has been some scepticism over the ease with which consumers will be able to earn and redeem Easyjet miles.
Let's take a closer look.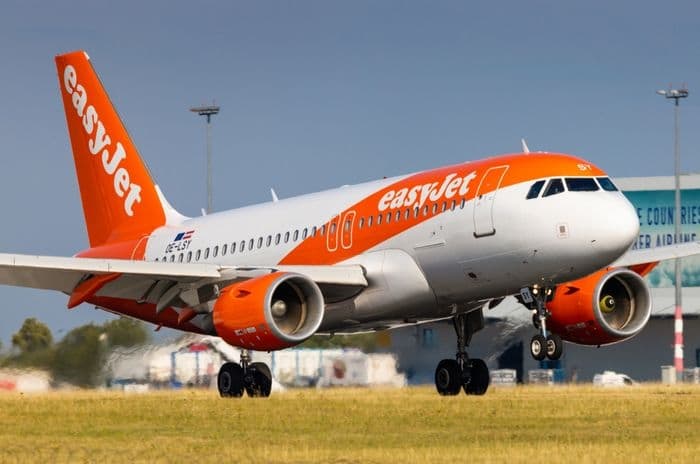 Credit: Rebius/Shutterstock.com
Earning and redeeming: the 'easy' way
Cardholders will be able to earn 'Easyjet miles' through a tiered system as follows:
3 miles to £1: on flights and other purchases (car insurance, accommodation etc) made in the same transaction as a flight through easyjet.com
2 miles to £1: on overseas purchases
1 mile to £1: on UK purchases
In addition, during the first 3 months of card membership higher earning rates could give cardholders a running start.
10 Easyjet miles are available for each £1 spent on flights and other purchases at easyjet.com and there are 4,000 bonus Easyjet miles for £250 of UK or overseas purchases up for grabs too.
Like most airline reward card schemes, then, there's a strong loyalty aspect to the deal and an immediate benefit to signing up, in the form of increased earning power.
When it comes to redeeming, however, Easyjet miles are a little different from other deals on the market.
Rather than saving up hundreds or even thousands of miles to claim an eligible reward flight Easyjet mile collectors will be able to purchase any flight at easyjet.com in the normal way.
Miles accrued will simply be credited back to the cardholder's account as a rebate.
In other words, there are no flight availability limitations, other than those you'd normally expect as a cash paying customer, and there's no need to wait around to collect a certain number of miles which should suit those who spend less on their cards.
How does it compare?
When we take a closer look at air miles credit cards and attempt to compare them we need to think about two factors: the 'worth' of those miles and the rate of earning.
For example, British Airways miles and Virgin Atlantic flyer miles are worth approximately 0.7 pence each based on the average redeemable reward and cardholders usually earn 1 mile for each £1 spent.
However, each Airmile is worth 7 pence but cardholders only earn 1 Airmile for every £10 spent, cutting down the scheme's profitability for cardholders significantly.
Here's how the difference works out in practice, based on a spend of £1,000 in a UK shop since, like Easyjet, many schemes offer higher earning rates for flight spending or other specific purchases:
| Air mile scheme | Miles earned | Actual value |
| --- | --- | --- |
| Easyjet | 1,000 | £10 |
| bmi | 1,500 | £8.25 |
| Airmiles | 100 | £7.30 |
| British Airways (no fee) | 1,000 | £7.20 |
| Virgin Atlantic | 1,000 | £7.10 |
All in all, despite being a budget airline new to the reward program world, Easyjet are winning the top spot in the air miles best buy tables.
However, the simple calculation above doesn't take into account every aspect of different air miles schemes.
Many offer introductory bonuses so generous that first time card applicants can fly for free, for example, and in the longer term many card deals come with a large loyalty component: you're unlikely to get extras such as VIP access with Easyjet no matter how many miles you earn. But big BA miles earners will.