Does Avios mean adios to free Airmiles flights?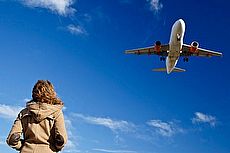 ©iStock.com/JordiRamisa
IN November, Airmiles will disappear and be replaced with Avios miles.
The switch to Avios means a complete revamp of the Airmiles scheme and, most notably, the introduction of fees when cardholders redeem air miles flights.
So time to say adios to Airmiles, right?
Maybe not. There are winners as well as losers here as, for example, there'll be an end to surcharges for flying from regional airports.
A bigger 'zone' system will get many flying further with less miles than they'd need at the moment too.
Avios: quick start
Here's more information on how the new scheme works.
Why is it changing?
British Airways, which owns the Airmiles scheme, merged with Iberia early last year so Avios is just a consolidation of BA miles, Airmiles and Iberia miles.
Loyal British Airways customers shouldn't despair, though, BA have announced that their Executive Club will be having a revamp soon - watch this space or see more here.
BA Club members will still earn Avios miles but they're likely to get a lot more for their loyalty; as with Airmiles, the non BA branded scheme.
What will my existing points be worth?
BA miles will simply be renamed: so if you have 10,000 BA miles you'll have 10,000 Avios miles come November.
But those currently with the other schemes will need to have points converted to keep everyone on an even keel so:
Multiply Airmiles by 10: 700 Airmiles becomes 7,000 Avios miles
Multiply Iberia miles by 15: 700 Iberia miles becomes 10,500 Avios miles
How will I redeem flights?
Essentially, there will now be two ways to buy flights with Avios:
Reward Flight Saver: for flights within Europe.
For flights within Zones 1, 2 or 3 (broadly that means Europe but 3 can go as far as Moscow and Marrakesh) you'll pay with Avios miles and then £27 per person for a return.
Zone 1: 9,000 Avios
Zone 2: 15,000 Avios
Zone 3: 20,000 Avios
The Avios miles will also cover the airline taxes, fees and charges so that £27 is all you'll pay unlike...
Taxes only: for flights outside Europe.
Go further away, to Zones 4 to 9, and your Avios miles will cover the cost of your flight - you'll just pay the taxes and fees.
That sounds pretty good but, again, it means a definite end to completely 'free' air miles flights.
Say you booked a BA flight to Boston for the end of this year, looking at the prices today we found a return for £359.73 but guess how much of that was fees?
£300.73. The actual flight cost is just £59.
Note that, as usual, it'll be possible to use miles with partner airlines too.
How can I collect?
Methods of collecting air miles stay the same: so the Lloyds TSB Duo Avios credit card will just collect Avios instead of Airmiles and £2.50 in Clubcard vouchers will earn 500 Avios miles instead of 50 Airmiles.
Other deals such as the British Airways Premium Plus credit card will start collecting Avios pretty seamlessly.
For more ways to collect, see a list of Avios credit cards here.
Changing flights
Finally, it's nice to see that changing or cancelling flights won't see users lose their miles any more.
With Avios it'll be possible to change flights with up to 24 hours notice for a fee of £25.
Airmiles customers' reactions
Airmiles customers have come out in full force to fight the upcoming changes to their loyalty scheme.
The campaign even has a website, Fight the Airmiles Change to rally consumer dissatisfaction that the popular Airmiles, Iberia miles and BA miles schemes are moving to one points system, Avios.
The campaigners, or 'fairmilers' as they're calling themselves, are entreating supporters to email the scheme partners to express their concerns and have even launched a petition to see the changes overthrown.
They argue that those patiently saving up their Airmiles - perhaps deliberately using certain credit cards, supermarkets and even taking out 0% balance transfers, to gain the benefits of the scheme, despite perhaps being able to get better value products elsewhere - now have to save up some cash too.
The campaigners are further accusing Airmiles of poorly handling complaints about the changes and failing to answer important questions.
They have even reportedly deleted 'pertinent questions' by 'devastated collectors' from the Airmiles Facebook page.
As part of the campaign, three high profile executives are being targeted with a tirade of email complaints.
The Fight the Airmiles website provides email templates to Willie Walsh, the CEO of IAG, Ian Simkins, Clubcard Rewards Director at Tesco and Antonio Horta-Osorio, the CEO of Lloyds TSB.
Campaign successes
The main success of the campaign so far has been to alert BBC's Watchdog of the issue, who have been prompted to dedicate a whole section of their programme to disgruntled Airmiles customers.
On top of this, the 'fairmilers' have forced Airmiles to admit certain discrepancies in their statements, particularly regarding the claim that a good Avios change would be cardholder's ability to fly from regional airports.
The group admitted on their Facebook page that only five regional airports are covered by BA and Iberia, meaning that the promised 'regional airport supplement' will be useless to most customers.
Ever compliant, meanwhile, Tesco have been giving customers admissions of between 500 and 1000 Clubcard points in response to the mass emails.
However, it doesn't look like the campaign will be successful in overthrowing the changes.
Just as they did during the outcry when they introduced expiry dates to points in 2009, the scheme leaders are standing firm.
A rather defeated Facebook post from the group stated: "Last of my Airmiles now used up, Lloyds TSB cards cancelled... It was good while it lasted, can't help feeling a bit sad!"
A disappointed Facebook follower posted, "I thought you were hoping to manage to get the situation changed somehow."
The changes come into effect on November 16th. It looks unlikely.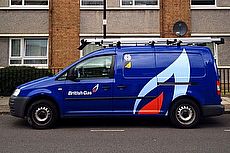 21 November 2017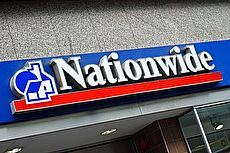 16 November 2017
13 November 2017
Follow us or subscribe for FREE updates and special offers