Their report suggests that the existing system is especially confusing to the most vulnerable in society and a new complaints body is needed.
Along with this, the committee recommends a new regulator is established with the power to bar bailiffs from operating and that body cameras are made mandatory for agents.
Industry representatives have responded by saying they are already putting some of the committee's suggestions into practice from June 2019.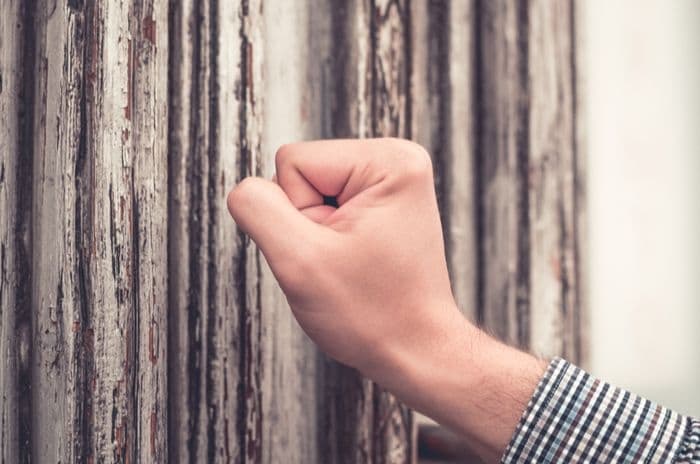 What have MPs said?
The Parliamentary Justice Committee held their inquiry after concerns were raised about the number and type of complaints being made about bailiffs to debt advice charities.
They concluded that bailiffs are comparatively under-regulated and suggested an independent complaints body should be established with a straightforward complaints process alongside it for escalated complaints.
While the committee can only recommend action to the Ministry of Justice, the cross-party group of MPs scrutinised the bailiff industry and concluded reforms should be made in terms of regulations, fee structures and the use of body cameras.
Accountability and structure
A core aspect of the committee's recommendations is that a regulator should be established with the power to prevent unfit companies and agents from practicing.
Debt charity StepChange estimate there have been 850,000 cases of misconduct by bailiffs in the last two years and welcome the measures set out in the report.
MPs highlighted their concern about the fee structure of enforcement action, finding that a Government commitment in 2014 to review it annually has not been honoured.
Over the course of the inquiry, the committee also heard reports of bailiffs insisting on home visits to recover money rather than taking payment over the phone. This then resulted in additional costs being added to the final bill.
Further evidence was given by charities suggesting regulations were frequently contravened by bailiffs unwilling to accept affordable repayment plans or failing to take circumstances of vulnerable people into account and inappropriately seizing goods.
The committee's recommendation that body cameras be worn during home visits could promote better practice among agents and improve the standing of the industry.
Industry disputes findings
While the report has been welcomed by debt charities, the Civil Enforcement Association (CIVEA) commented that the committee identified "conflicting evidence" in their work.
They went on to point out they were already implementing changes to the complaints procedure with complaints channelled through the Local Government Ombudsman from June 2019.
CIVEA also drew attention to the code of practice they're developing which will mandate the use of body cameras during enforcement action.
Until the Ministry of Justice make their final decisions, we won't know what changes will be made to the bailiff industry, although there is increasing concern about the levels of household debt in the UK.
For instance, US payday loan companies have filled the gap in the market left by the demise of Wonga, offering high cost short term credit to customers who often can't get credit elsewhere.
Interest only mortgage debt was also revealed to be a problem-in-waiting due to over 80,000 mortgages maturing in 2019 and the same number again in 2020.
Citizens Advice have highlighted that 35% of the people they helped with bailiff-related issues in the year to March were either disabled or living with long-term health conditions.
They also confirmed that 11% had a mental health condition, which tallies with a recent report from the Money and Mental Health Policy Institute (MMHPI) that found a link between mental health issues and problem debt.
Find out where to get help with debt in our full guide.