Tens of thousands of homeowners could find themselves in financial distress as many interest only mortgages are set to mature in the coming year.
In total, an estimated 81,400 mortgages will run out of their interest only period during 2019, totalling around £9.2bn in value, according to the Financial Conduct Authority (FCA).
A further 82,100 mortgages worth £9.7bn will mature in 2020.
House owners could be faced with repaying their loan in full or seeking another mortgage deal which could result in much higher monthly payments.
As many of these interest only mortgage holders are over the age of 60, options for borrowing can be relatively limited, and could see them still paying off their home well into retirement.
Banks have started sending letters to borrowers as they are concerned that not everyone will have a plan in place for repaying their loan.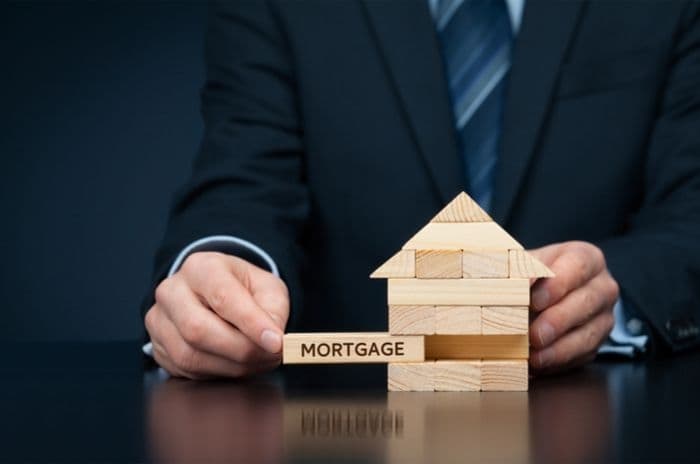 Credit: Jirsak/Shutterstock.com
Crunch time for interest only
Interest only mortgages were popular in the 1990s as they allowed people to buy a home with only relatively small monthly payments being made.
Initially, these were intended to be paired with endowment policies which would pay back the outstanding balance once the mortgage matured.
However, as endowments began to perform badly, lenders continued selling interest only mortgages despite the borrowers having no plan in place to pay it back.
We reported in 2015 that interest only mortgages were creating a 'ticking time bomb', with 3.3 million people holding these types of borrowings.
Research by Citizens Advice has shown that 1.7m of these people have no repayment scheme linked to their mortgage, and that around half a million haven't even thought about how they will repay the money.
Although interest only lending was brought to a halt in 2012, the next few years are crunch time for thousands of borrowers who will be faced with repaying a huge amount of money or having their home repossessed.
The first peak of 2019-2020 will affect mainly people approaching retirement age, with higher income and assets as well as more time to repay the capital. More worrying is the next tranche of maturity, which is set to occur in 2027-2028 and will affect older, less affluent people.
What can borrowers do?
Homeowners with interest only mortgages should check when their policy is due to mature. They should endeavour to have a plan in place well before this date, so they know what they will do once the mortgage expires.
Lenders have a right to repossess the property if the loan is not repaid, so forming a plan of action will be crucial if borrowers wish to stay in their home.
Some of the options available include:
Extending the mortgage: Lenders can sometimes extend the interest only deal, giving the homeowner more time to raise funds or grow the value of their property.
Switching to repayment mortgage: Lenders may be willing to switch the mortgage to a repayment type, but this will cause monthly payments to increase significantly.
Overpay: Paying more than the interest will start to whittle down the capital, but not all mortgage agreements allow this.
Take a retirement interest only deal: Some lenders offer retirement interest only deals which will keep repayments similar until the homeowner dies or goes into care.
Downsize: Properties with significant equity could be sold, releasing additional capital to move into a smaller, cheaper home.
People who feel they were mis-sold their mortgage or did not have the situation adequately explained to them, could try making a complaint to their lender.
Reviews by the FCA in 2015 showed that mortgage advice had room to improve, and that not all recommendations made were appropriate to the situation.
Complaining won't wipe the debt but could see borrowers getting help to repay what they owe or being given more time to make arrangements to repay the capital.