This means that exporting unused energy back to the grid will essentially constitute a donation to the grid instead of a paid transaction.
It will only impact new solar panel installations. Anyone already selling to the grid via the export tariff will continue to receive payments at their agreed rates.
This follows the announcement of the closure of the generation element of the feed-in tariff to new applicants, which cuts the incentives for installation.
Critics have accused the Government of prematurely ending a successful scheme when no firm plans are yet confirmed to replace it.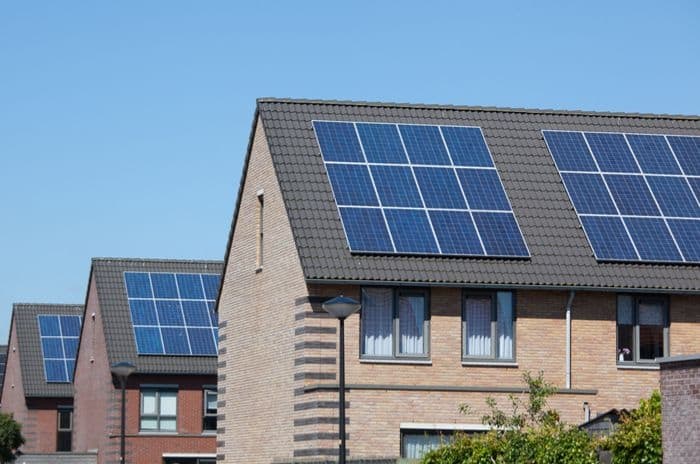 What does this mean for solar energy?
It's important to reiterate that this alteration won't impact the 800,000+ homes that have fitted solar panels and signed up to the feed-in tariff scheme between 2010 and the end of March 2019.
However, any excess energy from solar panels installed after that date will be passed back to the grid and used by energy firms to deliver to their customers.
There had been hopes that the export tariff would not be closed to new applicants alongside the generation tariff, with 90% of consultation respondents arguing against scrapping it.
The Department for Business, Energy and Industrial Strategy (BEIS) stated that the export tariff policy was not in alignment with their industrial strategy based on marketplace competition.
They say they will implement new regulations on excess solar energy in the future, but these will not be ready by April, meaning that households will give away energy until the Government announces a new policy.
In related news, Ofgem also announced this week that households with solar panels will face higher energy bills.
This is because of alterations in the way access to energy grids are charged and will affect all properties which have solar panels fitted.
Chequered history of solar panels
The feed-in tariff proved so popular when it was announced as part of the Green Deal that subsidies and payments were rapidly reduced.
This made the installation of solar panels less economically viable as it meant it would take longer to recoup the initial cost of the panels through the feed-in tariff.
In 2016, for instance, we examined whether it was still worthwhile for householders to install solar panels.
Government 'meddling' over the last few years has been criticised for bringing uncertainty into the UK renewables market.
However, the Government consistently claim that they are protecting the interests of all consumers by removing the additional costs incurred by the feed-in tariff and other similar renewable policies.
The solar industry was also hit by complaints of nuisance calls, with panel providers pushing householders to take advantage of the Green Deal.
What next for renewables?
Green campaigners are furious that the export tariff is being removed before a replacement is announced and implemented.
However, it is unlikely to impact the UK's commitment to generate 30% of electricity via renewables by 2020 as solar only accounted for 12% of electricity generation in 2017.
Wales is making great strides in renewable energy generation, with figures from last year showing that 22% of its total electricity came from renewable sources.
This is in addition to the country being a net exporter to England, Ireland and Europe.
The Welsh Government are driving ahead with renewable energy projects and targets while the UK Government seems to be exercising caution despite climate change targets looming.