GOVERNMENT efforts to cut domestic energy bills could end up having the opposite effect, a group of MPs have warned.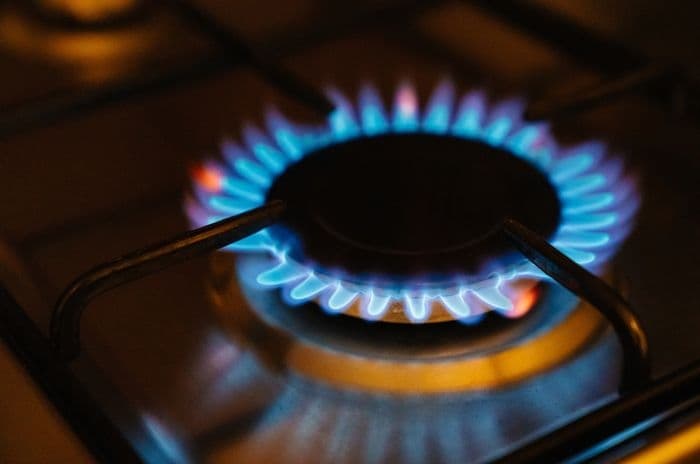 Credit: MashaSay/Shutterstock.com
The Energy and Climate Change Committee (ECCC) say that while recent cuts to subsidies will reduce household energy bills in the short term, they will inadvertently lead to much higher annual bills in the future.
Estimates suggest we can expect increases of around £120 a year per household - compared with savings of approximately £35 under the Government's efforts.
The ECCC's report comes ahead of the Competition and Market Authority's (CMA) final recommendations on making the domestic energy market work better for customers, following their investigation last year.
Costlier energy
This time last year there were a variety of schemes aimed at supporting and encouraging green and low carbon energy, including but not limited to onshore wind farms, zero carbon homes, and solar power.
But in June, a month after they came into power, the Conservative Government announced they would be ending the renewable obligation (RO) subsidy for onshore wind - earlier than scheduled.
A month later they scrapped the zero-carbon homes initiative, under which new build homes would generate as much energy as they used; shortly after came news of cuts to the RO for solar power, biomass and the feed-in tariff.
In the following months they also announced the end of funding for the Green Deal, removed a tax exemption for renewable generators, and scrapped a competition designed to encourage carbon capture and storage.
They've justified these cuts by citing "concerns about costs for consumers" - but the ECCC report says that there isn't any evidence to support this argument.
And indeed, the Committee say that these sudden policy changes have caused unease among investors - who play a huge role in funding the building of the new low carbon infrastructure we're supposed to be moving towards.
That wariness translates to investment companies charging more to lend the money these projects need - much like someone with a poor credit score will be charged higher interest rates for a loan or credit card.
And as Angus MacNeil, Committee chair, says, "any increase in the cost of capital will ultimately get passed on to consumers through higher bills".
Saving money
At the same time as making investing in low carbon energy less attractive and more expensive - with the knock-on effect the Committee say that will have on our future bills - we've seen cuts to schemes designed to help improve household energy efficiency.
Under the Energy Company Obligation (ECO) scheme, the biggest energy suppliers are obliged to offer the poorest households free or cheap energy efficiency measures such as insulation and boilers.
ECO was originally supposed to end last year, but while it's been extended to 2017 it has much less funding - which has had an impact on the kind of help the suppliers feel able to offer.
When ECO does end, it will be replaced with "a new cheaper
domestic energy efficiency supplier obligation", which the Department for Energy and Climate Change's Lord Bourne told the ECCC [pdf] would help reduce the average household energy bill by £30 from 2017.
At the same time, this new scheme is expected to help approximately 200,000 homes per year shave up to £300 off their annual energy bill.
Do it yourself
Until funding was removed last August, some of those who didn't qualify for ECO could get help improving their homes through the Green Deal, which provided loans and grants to be used towards the cost of measures such as solid wall insulation, double glazing and new boilers.
Then there's the option of investing in our own green infrastructure.
British Gas recently estimated that installing solar panels could cut bills by an estimated £104.
Under the feed-in tariff (FIT) scheme, people who produce their own electricity receive tax-free payments.
The tariff rates are substantially lower than they originally were - indeed, they've been dropping since the original tariff was introduced in 2010.
Someone installing panels then would have received 48p for every unit of energy they used until 2035; householders installing solar panels this year will receive just over 4p per unit until 2035.
The idea is that as the cost of installing the equipment comes down, so too does the amount we get back - but the rate at which it's decreased can be somewhat off-putting when we consider that the average installation still costs around £7,000.
Longer term thinking
One of the ECCC's concerns was that the Government "appears to be considering only short term costs to consumers when making energy policy decisions" rather than thinking about affordability both now and in the long term.
Even if last year's subsidy cuts have managed to reduce our bills a little - helped in part by some rather underwhelming price cuts from the suppliers - the rationale appears a little blinkered.
As it stands, reducing our reliance on fossil fuels looks likely to become more expensive and increase our energy bills - when we're already paying too much.
That means it's up to us to do as much as we can to combat the seemingly inevitable increases - and the most immediate action we can take is to compare prices and find a better deal.
There is another possible source of hope, in the form of the soon to be published final recommendations on making the energy market work better for customers from the CMA.
They've delayed the publication of this final report to take into account the amount of feedback they received after publishing their initial proposals.
These included the introduction of a prompting system, where people on an uncompetitive tariff would be nudged to move to a better deal - and for those who ignored the hints, being moved to a "safeguard" tariff, with a price set by Ofgem or the CMA.