Following it's biyearly research into energy customer complaints handling, Ofgem has opened a number of new compliance cases as a result of uncovering unsatisfactory performance.
Companies under further investigation from the energy regulator are Ovo Energy, Utilita and First Utility. Ofgem also plan to expand their already open compliance case with ScottishPower as a result of the survey.
In addition to this action, Ofgem have requested that seven further suppliers submit improvement plans to the regulator regarding their processes for dealing with complaints. These suppliers are British Gas, Npower, Utility Warehouse, SSE, EDF Energy, E.ON and Co-operative Energy.
Altogether, every single one of the suppliers included in the Ofgem survey have been required to take further action as a result.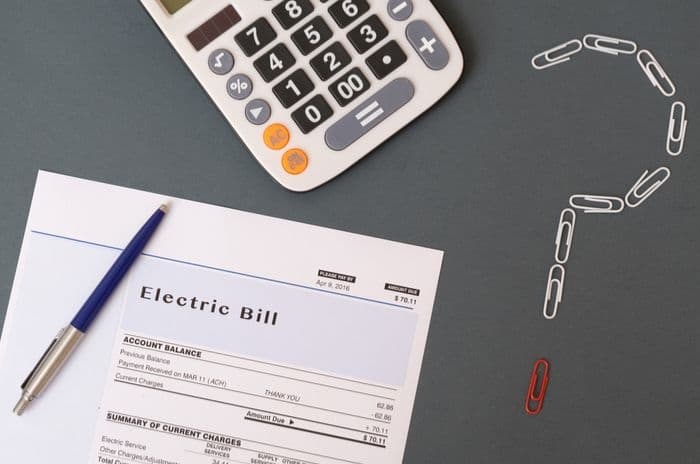 Improvements since 2016
In general, the level of satisfaction with complaints is higher now than it was in 2016. Ofgem found that 32% of customers were happy with the way in which their complaint was handled, up 5% from the 2016 level.
In particular, customers of First Utility reported significantly higher satisfaction levels than they did in 2016. ScottishPower and npower also showed improvements in satisfaction, demonstrating their committed effort to making positive changes following Ofgem's intervention in 2016.
However, almost two in three (57%) of customers questioned by Ofgem claimed they were dissatisfied. This is a slight improvement from the 2016 figure of 60%, but Ofgem insist that more needs to be done to reduce this further.
Dissatisfaction was shown to arise from issues with lengthy resolution periods, as well as poor communication regarding the progress of the case. Lack of explanations and apologies have also led to frustration on the customers' side.
Chief executive of Ofgem, Dermot Nolan, referred to satisfaction levels as 'unacceptably low'. He stated that the regulator would be 'monitoring the level of customer service particularly closely' following the results of this survey.
"We are ready to - and will - act against those who fail their customers."
How the survey is conducted
The Ofgem survey into complaints handling has taken place annually since the introduction of Complaints Handing Standards (CHS) for all suppliers back in 2008. It provides a means of ensuring compliance within the energy industry.
The CHS were introduced by the watchdog to standardise the way complaints are dealt with and to ensure a good customer experience, whether with a large or small provider.
Research in 2016 uncovered a number of issues, therefore this research was anticipated to provide a marker of what changes had been implemented since then.
The research involved surveying the experience of more than 3,000 domestic and 700 micro business customers who had lodged complaints with their supplier. The participants had complained to either:
The big six - British Gas, SSE, EDF, E.ON, ScottishPower and npower
The largest of the medium sized suppliers - First Utility, Utility Warehouse, OVO, Utilita and Co-op Energy
Opus energy - for microbusiness complaints only
For the majority of these cases, the complaints were raised relating to issues with billing, with most complainants lodging their complaint by telephone. Of the more than 3700 customers interviewed, just half said that their complaint had been resolved.
Voting with our feet
Ofgem are making it clear that it's a no-nonsense game from here on in. They aren't afraid to pull up suppliers, both large and small, when they step out of line. For example, just this August, British Gas were made to pay £2.65m as a result of 'errors' on their part.
The energy regulator is firmly coming down on the side of the consumer. Earlier this year, energy companies were ?prevented from backbilling customers, and just last month, Ofgem proposed an energy price cap, expected to save as many as 11 million consumers money on their electricity and gas supply.
It's clear that Ofgem want to create an energy industry which is a level playing field for all. Success in this would remove another barrier to switching supplier, as customers could have more confidence in the service they'd be getting from the less well known providers.
For several years now, a record number of people have been switching away from the traditional 'big six' suppliers. In 2015, more than 600,000 households defected to smaller, independent suppliers over the course of 12 months.
Predictions are that by the end of 2018, as many as 2.4m customers will have switched away from the large providers.
Simply having lower prices is only a part of the puzzle. It seems that, if they want to retain their majority share of UK business, the bigger companies are going to have to step up their game on complaints handling too.