Where to get help with debt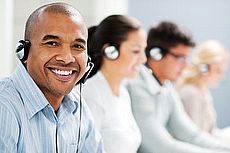 THERE'S a wide range of debt management groups across the UK that are dedicated to helping people manage their debts.
This guide aims to help readers first decide when to seek help and then comprehensively covers the options available.
We also look at the differences between debt management charities, which provide free advice, and debt management companies, which offer help for a price.
When is it time to seek debt help?
There's no one tipping point for people before they seek debt advice.
However, there are a number of red flags which might suggest that it's time to ask for help, even for people who haven't considered getting advice before:
Difficulty paying for the basics: Cutting back to pay for a debt can be a good thing, but nobody should go without food or struggle to meet the rent just to pay off a debt.
Using credit cards to pay for essentials and/or other debt: A credit card can help pay for basics and other demands in the short-term, but this is an additional debt burden.
Confusion about the demands lenders are making: Can't make the sums add up or confused about the rights a collection agency has to recover money? It's time to ask an expert.
Debt stress: Signs of extreme stress - such as panic attacks and sleeplessness - are more common among those with debt problems than they are in the general population. Debt advisers as well as doctors can help.
Where to seek help
Debt advice, much of which is free, is available for any kind of debt problem from a number of sources, including specialist debt charities, money advice charities and local authorities.
Face-to-face advice
Although there are lots of online and telephone services available, many people prefer to sit down with an adviser face-to-face to talk through a debt problem. This can sometimes help to provide more clarity than remote services.
Citizens Advice is the primary service that offers face-to-face debt advice across the UK.
Click on the links below to find out more information depending on location:
Aside from Citizens Advice, there are other ways to access face-to-face debt advice. Take a look at the options below:
Help online or over the phone
Some people prefer to access help with debt over the phone or online. This is often the first step taken by those who need help, or for those with a specific debt problem.
Here are some highly rated services that can be accessed online and over the phone:
Debt Advice Foundation:
0800 043 4050
Monday to Friday 8.00 am to 8.00 pm, Saturday 9 am to 5 pm
National Debtline:
0808 808 4000
Monday to Friday 9.00 am to 9.00 pm, Saturday 9.30 am to 1 pm
StepChange (formally CCCS):
0800 138 1111
Monday to Friday 8 am to 8 pm, Saturday 8 am to 4 pm
Debt Support Trust:
0800 085 0226
Monday to Friday 8 am to 7 pm
Payplan:
0800 280 2816
Monday to Friday 8 am to 9 pm, Saturday 9 am to 3 pm
Specialist help
Although the debt advice services listed above provide a helpful and often life-changing service to those who need help, sometimes specialist help can offer more tailored services for those with a specific problem.
For example, Citizens Advice provide a specific microsite. The Mix is a charity specifically aimed at helping the under-25 age group. It is a comprehensive online resource which covers a number of issues faced by this group, including money problems and debt.
Gingerbread is a charity set up to support single parents, it offers guides that provide advice on all aspects of personal finance from income support to managing monthly bills.
Gamcare provides help for anyone suffering with debt because of a gambling problem. It has an online forum and a telephone helpline open 8am to 12am, seven days a week. See our gambling and borrowing guide for more on Gamcare and similar services.
Additionally, it's worth noting that there are rules in place to help protect vulnerable borrowers, such as people with mental health issues or capacity limitations, which include additional rules for those struggling with debt.
See our guide on how lenders should protect vulnerable borrowers for more on this.
How debt advisers can help
Debt advice can take many forms, from informal hints like those found in our tips on coping with debt as well as structured debt repayment plans.
The chances are that anyone seeking help will speak to a debt adviser to work out the best solution for them, whether face-to-face, over the phone or through online chat.
Debt advisers should always start by talking through the debt problem.
Once the extent of the problem has been established, many are able to act on a person's behalf to deal with creditors and make arrangements for repayment.
A popular solution is a debt management plan (DMP). This is an informal debt repayment method organised by debt advisers who assess a person's monthly income and expenditure and then consolidate any remaining money to pay off debts.
With DMPs the debtor makes a single monthly payment to the debt management organisation - based on the assessment by the debt adviser of how much they can afford - and the debt organisation sends this money on to creditors on behalf of the debtor.
Sometimes debt advisers will suggest individual voluntary agreements (IVAs) as a more formal option for repaying debt. These agreements are a legally binding version of a DMP in which debt is repaid over five years and the majority is usually written off after this period.
More information on debt:
Often bankruptcy and administration orders represent the best way out of debt, but they should never be entered into lightly.
Debt advisers will carefully assess a person's situation to help them decide if this is the right option for them.
There's more information on debt repayment in this guide.
Debt management companies
It may not have escaped your notice that all of the debt advice bodies we've mentioned above are charities.
Charities are the recommended option for those seeking help with debt because they charge no fees for their services.
However, there are a huge number of commercial debt management companies (DMCs) that offer to help people with their debts.
As DMCs are profit-motivated businesses, to make money they charge debtors a fee in exchange for providing this help.
Charging fees to people already in a debt crisis means that these people will spend months or years more paying off their debt because of the additional burden of paying fees to the DMC.
Like secured consolidation loans, which we look at here, DMCs normally take one monthly payment and negotiate and distribute it among creditors.
David Rodger, Managing Director of Debt Advice Foundation, has gone into the key differences between debt charities and debt management companies in more detail for us here.
More serious failings
It's worth noting that a small proportion of the debt management industry has a reputation for more serious failings.
In late 2011, the Office of Fair Trading (OFT) told many DMCs to clean up their act.
More recently, in 2015 the Financial Conduct Authority (FCA) - which took over from the OFT in 2014 - strongly criticised a number of debt management firms for failing to properly assess the financial circumstances of debtors, and also for encouraging them to take out unsuitable repayment plans.
The FCA also criticised these firms for failing to make people aware that free debt advice was also available, favouring profit over providing helpful debt solutions.
This is summed up by Joanna Elson, chief executive of the Money Advice Trust, who stated at the time that: "These firms' profit-driven approach means they have a clear incentive towards recommending debt options that generate them income, even when this is not in the best interest of the debtor."
Additionally, in 2016 the FCA closed down debt management company PDHL for offering poor debt advice to its customers and encouraging them to take out repayment packages that were unsuitable and excessively lengthy.
PDHL also charged a fee of up to 42% of it customers' monthly repayment plans for its services, therefore massively extending their debt repayment periods.
There's more advice in this guide on what to do when a DMC closes.
All in all, given the amount and variety of free debt help that's available, it seems sensible to avoid contacting DMCs at all.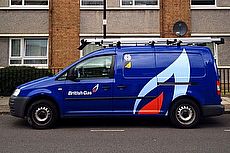 21 November 2017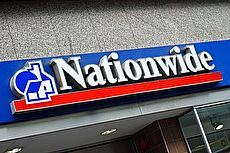 16 November 2017
13 November 2017
Follow us or subscribe for FREE updates and special offers