Debt advice 'unacceptably poor'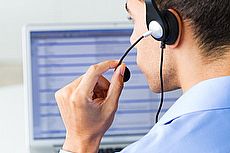 ©iStock.com/JumpStock
THE standard of advice being given to people by fee-charging debt management firms is "unacceptably low", the Financial Conduct Authority (FCA) has said.
The regulator found that such companies weren't assessing their users' circumstances properly, often with the result that the solutions they were offering were unsuitable.
In their review, they cite one case in which a firm recommended a debt management plan that would have taken 125 years to pay off.
And while the FCA found that "free to use" organisations - charities and the like - offered advice of a much higher standard, "there was still scope for material improvement".
A bad review
The FCA review looked at eight firms "of varying sizes and business models", some of which charge fees and some of which are free to use.
As a result of their assessment, one of the companies involved has agreed not to take on any new business while it "substantially changes" its assessment process, and another five are reviewing past cases under supervision.
The remaining two companies have been asked to review "specific types of advice cases".
Where reviews have been requested, the companies have been told they must offer redress to anyone who's suffered financially as a result of the advice they received.
The FCA have also begun supervising "some additional debt management firms" because of the significant failings they've found in the industry.
As well as failing to properly assess the situations of many of the people who come to them and offering poor advice, the regulator says the firms often fail to make clear the type of services they offer, and that free help is available.
They also criticised the companies for encouraging vulnerable people to sign up for products or services that weren't suitable for them, or could make their situations worse.
A last resort
The FCA's Linda Woodall says that, "people who turn to debt management firms do so as a last resort".
This tends to build in a certain amount of desperation - the FCA say people who find themselves in debt are unlikely to "shop around" for help, tending instead to engage with the first organisation they contact, or who contacts them.
This means a significant number of people who aren't actually looking for a debt management service end up dealing with one anyway.
These are the people who've been looking for other products - a short term loan, for example - and after being declined for those services, their details are sold on to other companies.
Given the chance to make the debt "go away", the FCA found people were keen to prove themselves eligible for the help they were being offered.
And in a "significant number of cases", companies were found to be adjusting details of expenditure to make more people eligible for their services.
Fixing the figures
They cite an example where someone had a debt of just under £1,200.
The company calculated the applicant to have a disposable income of almost £630 per month, which would have enabled them to pay off the debt in just two months - but they could only help if the debt would take longer than six months to clear.
So they "actively encouraged" the applicant to show higher levels of spending on housekeeping, rent and travel - and repeatedly asked the applicant if they owed money to any family members.
After making these adjustments, the applicant's disposable income was calculated to be less than £300 a month, which, with fees added in, enabled the company to offer a six month repayment plan.
But there are also plenty of cases where people have disposable incomes lower than the minimum set by the firms - usually around £70 to £100 a month.
Reported expenses are removed or reduced in order to boost the applicant's apparent disposable income and make them eligible for a debt plan, without any kind of proof that the client has agreed to cut back, or that it's a sustainable change.
The FCA also found evidence of other products, such as insurance and paid-for bank accounts, being sold to customers who felt they were "part of the package".
Gillian Guy of Citizens Advice says many people who come to them for help after signing up to a debt management service have discovered "their debts have barely reduced as high fees... mean only a fraction of repayments goes to their creditors."
That's the case for many of the clients of three companies barred from offering any further debt management services last month.
People were told to call their creditors to check how much they still owed after it was revealed that as much as 90% of the money they were paying each month was being used to cover fees, not repayments.
Tightening up
Companies whose business comes under the remit of the FCA are currently operating under interim licences; those that wish to continue have had to apply for new full licences with much tougher assessment criteria.
For debt management companies, top of the list is the requirement to provide "appropriate" advice - wherever in the UK their clients happen to live.
For example, people living in Scotland have a different range of debt solutions available to them, which we've outlined here.
These include the Debt Arrangement Scheme: a formal, statutory, debt management plan under which interest and fees must be frozen.
It's not as flexible as an informal debt repayment plan, but with informal arrangements creditors are under no obligation to freeze the amount they're owed.
Companies are also obliged to tell potential customers about the free debt advice services available - which should be done in their very first communication with each other - and they must "demonstrate that they meet the consumer credit rules, including treating customers fairly".
And just as the FCA's crackdown on payday lenders is expected to result in far fewer of them, it's possible that we could end up with far fewer debt management companies once the authorisation process is over.
Speaking to the BBC, Richard Wharton of the Debt Managers Standards Association (DEMSA) said he thought the number of companies operating in the UK would go from around 200 at present to "no more than 20 or 30".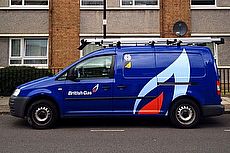 21 November 2017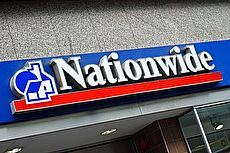 16 November 2017
13 November 2017
Follow us or subscribe for FREE updates and special offers