FCA warning over debt management firms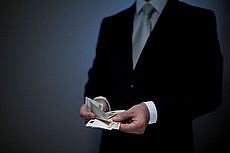 ©iStock.com/Sasha_Suzi
THE Financial Conduct Authority (FCA) have advised people using three debt management companies to contact their creditors to check what exactly they owe.
The companies in question are Sterling Financial Security, Haydon Associates Debt Management Consultants, and Clear View Finance - which are all run from the same premises in Lichfield, Staffordshire.
The regulator found that fees accounted for 90% of the monthly payments made by most of these firms' customers - meaning that only 10p of every £1 they paid the companies went towards servicing their debts.
The companies have been barred from offering debt management services to new clients, or negotiating with creditors on the behalf of existing clients.
Debt shock
But while the FCA says the companies failed to comply with their obligations to customers - including sending them regular written balance statements - those customers are still responsible for making good on their debts.
The lack of information on the progress of their debt plans will mean that hundreds of those people could be shocked to find out how much they still owe.
The FCA say many of the plans were for an unlimited period, meaning customers could have paid what they thought was a substantial amount towards their debts, only to find they owe significantly more.
They're also warning customers that they may find themselves approached by other organisations or debt management firms.
Again, their advice is to seek free guidance first, from a recognised and reputable source - see below.
After checking their options, anyone who doesn't want to transfer their debt management plan to another organisation should ask for information about how to leave the repayment plan all together.
Stricter rules
Since taking over from the Office of Fair Trading (OFT) in April 2014, the FCA have been reviewing the authorisation permitted to all firms providing debt counselling, management or adjustment services.
Companies operating under license from the OFT were granted interim permission to continue business, with the FCA saying assessments for new full licenses would be dealt with in order of the risk they pose to consumers.
That meant payday lenders, credit brokers and debt management firms would be among the first to come under scrutiny.
Even before applications for the full licenses opened, the regulator announced a cap on interest and fees designed to help protect payday loan customers from unexpected charges, and launched a crackdown on credit brokers.
In September last year they said debt management companies were "falling well short of our expectations" and would have to "raise their game if they wanted to continue operating".
They say their authorisation process is more rigorous than that used by the OFT - but some of their requirements are still pretty basic.
For example, debt management companies have a responsibility to provide appropriate advice, and must direct potential customers to free debt services during their first communication.
Once they take on a customer, they're supposed to charge fair, transparent, fees, and the solutions they offer must be "appropriate, affordable and sustainable".
They're also supposed to have suitable and adequate processes in place to deal with their clients' money.
However, between taking over from the OFT in April and issuing their warning in September, the FCA had already had to freeze the accounts of seven such companies to protect their customers' money.
They also issued final notices against two companies, and appointed "a skilled person" to oversee compliance with FCA rules at another seven firms, while 14 more agreed to stop taking on new business.
It's reassuring that debt management and advice firms are being held accountable - but it's worrying, and somewhat outrageous, that there seems to have been so much bad practice for so long.
Debt companies versus charities
It's even more frustrating when we consider there are numerous other options available.
Writing for us previously, David Rodger of the Debt Advice Foundation said that debt charities are often far more effective, and tend to have better working relationships with creditors, than commercial debt management companies.
The fact that charities provide this help free of charge means the debts are serviced faster, and the support offered by staff - especially when dealing with people face to face - has been shown to help people's sense of health and well-being as well.
We've a full guide to where to find help here.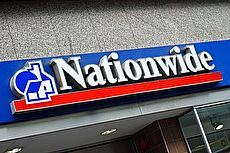 16 November 2017
13 November 2017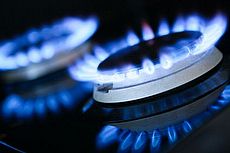 8 November 2017
Follow us or subscribe for FREE updates and special offers