Emergency rules brought in on credit brokers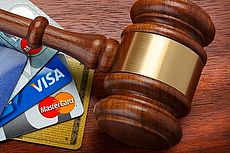 CREDIT brokers will be banned from charging fees and taking payment details from customers, unless they make it much clearer who they are and what service they're providing.
The brokers - who look for and arrange payday loans - charge a fee of between £50 and £75 for their services. They also sell on the details of their users to hundreds of other companies.
Many of the complaints come from people who say they thought they were dealing directly with a lender. Others say they were lead to believe the loans were agreed before giving their details, only to be told afterwards they had been declined.
The Financial Conduct Authority (FCA) has also stopped seven brokers from taking on new business while they are investigated, and issued a warning to another three that they could face a fine or lose their licence.
Clamping down
These companies are frequently targeting vulnerable families, already struggling to make ends meet... This is totally unacceptable.
Matthew Reid, The Children's Society
In October, the Competition and Markets Authority had called for the role of lead generators and brokers to be made more clear, as part of its proposals to improve the payday loans sector for customers.
The FCA's ruling has been made partly as a result of that call. It will come into force on January 2nd 2015, at the same time as a cap of 0.8% on the daily interest rate chargeable by payday lenders.
Meanwhile the Government has asked the advertising watchdog, the Broadcast Committee of Advertising Practice (BCAP), to look into restricting TV and radio adverts for payday lenders to after the watershed.
The Government has also asked the FCA to investigate the practice of unsolicited marketing calls, texts and emails from payday lenders.
Other financial service providers, such as credit card companies and mortgage lenders, aren't allowed to make such calls.
Research from the Children's Society suggests that among people who have taken out a payday loan, four in ten are contacted at least once a day by other lenders.
The charity's Matthew Reid wants such calls banned, saying: "These companies are frequently targeting vulnerable families, already struggling to make ends meet... This is totally unacceptable."
Increased complaints
The clampdown on brokers comes without a consultation period, a rare move the FCA says it made because a delay would be "prejudicial to the interests of consumers".
"The fact that we have had to take these measures does not paint this market in a particularly good light," says FCA chief Martin Wheatley.
Around 40% of the consumer credit complaints the watchdog receives are about credit brokers, and four out of five of those are about upfront fees.
Meanwhile the Financial Ombudsman says it received 13,348 complaints in the seven months between April and the start of November - compared to 6,376 complaints during the whole of 2013.
In October, Natwest said they'd seen a sharp increase in the number of complaints from customers regarding transactions from companies they didn't recognise, with more than 800 such calls a day at its peak.
Citizens Advice say people contacting them about brokers have been charged an average of £118 in fees - but only 3% have then actually been offered loans or had their details passed to a lender.
"In one case 19 different firms had taken money," says the charity's chief executive, Gillian Guy.
What's being done
So as of next month, credit brokers must comply with the following requirements:
A ban on charging fees or requesting customers' payment details for that purpose unless the broker meets FCA standards
Ensuring customers have clear information, in the form of a "customer confirmation", about who they're dealing with, any fees, and when and how those fees will be applied
Those who receive details from another broker can't charge for their services until they too receive acknowledgement from the customer involved
Brokers must include the name under which they're registered with the FCA in all their advertising and correspondence
Fee-charging brokers must notify the FCA every three months of any websites they operate
In addition, any advertising must clearly state that a company is a credit broker rather than a lender - and if the firm offers both services, the ads must make it clear which service is being sold.
The FCA wants it to be much clearer that people using online brokers have the same 14-day "cooling off" period and right to a refund when entering into any credit broking contracts online as with other distance contract.
But the watchdog says it doesn't believe enforcement alone is the answer to the "poor practices identified in the market".
It wants feedback on the new rules once they're in place, looking at whether to keep them, modifying them, or introducing further regulation.
At the same time they're continuing to consult on other issues surrounding consumer credit, including its promotion, loan guarantors, and referrals to debt advice services.
But StepChange Debt Charity are "concerned that brokers will still retain the ability to take upfront fees without ever delivering a loan," and continue to call for an outright ban on the practice.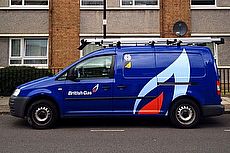 21 November 2017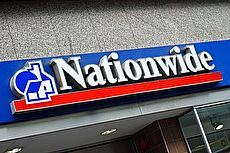 16 November 2017
13 November 2017
Follow us or subscribe for FREE updates and special offers