What happens if my debt management company closes?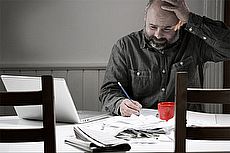 ©iStock.com/Fertnig
I have a debt repayment plan with a debt management company, but they've gone out of business. What do I do?
In 2012, a report from the Debt Managers Standards Association (DEMSA) estimated there were somewhere between 520,000 and 645,000 people using debt management plans. Approximately half were arranged by companies that charge fees.
But investigations by the Office of Fair Trading (OFT) and then the Financial Conduct Authority (FCA), found that debt management companies (DMCs) aren't "offering the solution that is in the best interests of the consumer, but instead that which is most profitable to them".
As a result, several have been banned from taking on new clients, while others have voluntarily shut up shop to think about what they've done.
That's left clients unsure of where they stand, and frequently the targets of other fee charging DMCs who want their business.
The first thing anyone in this situation should do is seek advice - which is available free of charge.
Then compare the options: do you want to stick with a debt management plan, or try something different?
Seeking advice
Start by getting in touch with someone who knows a thing or two about debt. Citizens Advice helped 422,000 people [pdf] with debt problems between January and March 2015, so they're a good first port of call.
We've also provided a comprehensive list of other organisations offering free advice here.
Seeking impartial third party help can not only benefit your finances, but your well-being too.
If you feel mentally on top of your debt, then begin making an analysis of your financial situation.
Organisations such as Citizens Advice and the Money Advice Service provide useful online budgeting tools that can help with this. There's more on this here.
If you're doing this yourself, make sure to use the same figures consistently. This will help you compare the terms of any plans offered by the DMCs, and make a better informed decision.
Moving to another plan
As we said above, when one company closes another will see an opportunity for extra custom.
If you receive phone calls or other correspondence from another DMC, don't feel pressured into immediately signing up with them.
Debt management plans aren't legally binding - they're simply an informal arrangement between you and the money you owe people to. This means you can cancel your existing plan at any time.
Some providers, such as PayPlan, will do this for you as part of your application for a new plan. Others may require you to do the legwork. This is how to do it:

Check the paperwork from your existing provider to see whether you need to give a notice period, and whether you'll be refunded for any fees.
Ask your current provider for a list of the accounts that are included in your DMP. They should be able to tell you exactly how much you owe and give you appropriate reference numbers.
Once you've got all the information you need, write to your existing provider to let them know that you want to cancel your DMP. Follow this request up with a phone call.
If you're happy with how debt management plans work, and would like to continue with one, then you basically have two options: DMCs who charge fees, and those that don't.
Commercial DMCs
Companies that actively contact you are likely to be commercial, meaning that they will be charging for their services.
Fee charging DMCs do so ostensibly to cover the cost of negotiating the debt management plan, and then to administer it.
According to Which, people using paid for DMCs pay more than £250m a year in fees, which typically amount to around 17 percent of the repayment. Some charge considerably more, so check.
Some also charge a set up fee as well as the monthly fee that's taken from any repayments you make.
Note too that some DMCs collect their fees during the first few months of repayments, so creditors will receive nothing for at least the first two months of the plan.
According to DEMSA's report, the average person taking out a debt management plan has an initial unsecured debt of £18,953, and stays on it for three years and 11 months.
After this period, the debt has decreased by between 30% and 35%.
That means that nearly four years down the line, the person still has a debt of somewhere between £13,267 and £12,319.
Fee-free DMCs
Opting for a fee-free provider can literally save you thousands of pounds, and help get you out of debt relatively quicker.
Be aware, however, that these organisations aren't perfect - an FCA review said "there was still scope for material improvement" in the advice they provided.
There are three main free to use organisations:
StepChange - A charity formerly known as the Consumer Credit Counselling Service, they offer access to free debt management plans through their debt remedy tool, available here.
PayPlan - They provide an online Debt Help Form (accessible here) for easy access to tailor made advice. PayPlan provide free debt management plans and are funded by donations from creditors.
National Debtline - A telephone based advice service that offers advice free of charge, and that can refer people to free debt management plans.
Alternative options
If none of the debt repayment plans appeal, there are other options available.
Briefly, they include independent voluntary arrangements (IVAs), bankruptcy, protected trust deeds (Scotland only), and the debt arrangement scheme (Scotland only).
An IVA covers most debts except secured debts, rent, student loans, court fines, maintenance and child support.
It only really makes sense if you owe more than £15,000, as you'll be required to pay an insolvency practitioner to set up and then administer it.
An IVA will affect your credit rating, but it is a less serious option than bankruptcy, which can have far-reaching effects on both you and anyone who lives with you.
A protected trust deed is the Scottish version of an IVA, but it typically lasts for four years rather than five.
Like the English and Welsh IVA, the trust deed requires people to make monthly repayments. Any outstanding amount left over after the four years is written off.
The debt arrangement scheme is Scotland's version of a debt management plan. However, unlike its English and Welsh counterpart, the scheme is government backed, meaning it offers more protection from creditors.
We look at them in greater detail here.
While it's good to have a working knowledge of the different options, it's highly advisable to seek independent advice before making any decisions.
None of them is a quick fix, so it's best to be sure before committing yourself.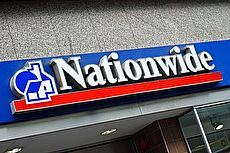 16 November 2017
13 November 2017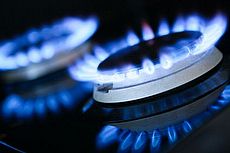 8 November 2017
Follow us or subscribe for FREE updates and special offers