Santander 123 Cashback credit card: what was on offer?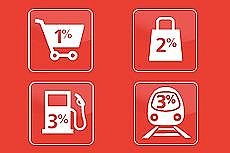 AFTER four years as one of the most popular credit cards in the UK, the Santander 123 Cashback credit card was withdrawn from sale in October 2016.
This review looks at what it offered in the months before it was closed to new customers.
Those who still have the card should find that their benefits remain the same as when they took out the card, until they're notified otherwise by Santander.
Rival-beating cash back
When it was launched in 2012, the Santander 123 Cashback credit card claimed to be the UK's best value cash back deal for everyday spending - a point even closest rival American Express had to acknowledge.
Cash back is earned on spending at supermarkets, department stores and petrol stations, as well as on spending with National Rail and Transport for London.
But in late 2015, Santander announced changes to the card's fee structure and the introduction of a cap on the cash back available, which started to take the shine off the card's reputation.
The card looked like this:
Santander 123 credit card

1% cash back at supermarkets (£300 per month spend cap)
2% cash back at department stores (£150 per month spend cap)
3% cash back on travel costs (£100 per month spend cap)

Representative example: When you spend £1,200 at a purchase rate of 12.7% p.a. (variable), with a £36 annual fee, your representative APR will be 18.4% APR (variable).
Cash back rewards
Cash back is earned at the following rates:
1% cash back on supermarket shopping, up to a spend of £300/month
2% cash back at department stores, up to a spend of £150/month
3% cash back on petrol, National Rail and Transport for London travel (including Santander Cycles), up to a spend of £100/month
Occasionally Santander would also offer extra cash back, such as the ability to earn 3% on payments made using the credit card through Apple Pay, again capped at a certain maximum spend.
When the card launched there was just one cap on the ability to earn cash back, and that was on the travel component: it could only be earned on monthly spending up to £300 (or £9 worth of cash back).
However, partly as a result of changes to EU card regulations, the amount cardholders could earn in cash back from January 2016 was slashed to just £3 per category per month - a maximum of £9 per month.
MasterCard define which retailers fall into each of these categories, so there aren't any restrictions on the retailers included or, as with some schemes, any potential risk that a retailer could drop out.
To make things clear, however, here are some named examples of stores where spending will earn cash back:
| Supermarkets | Department Stores | Petrol stations |
| --- | --- | --- |
| 1% cash back (up to £300 spend/mth) | 2% cash back (up to £150 spend/mth) | 3% cash back on petrol, National Rail & TfL (up to £100 spend/mth) |
| Tesco | BHS | BP |
| Asda | Debenhams | Shell |
| Sainsbury's | House of Fraser | Esso |
| Morrisons | John Lewis | Texaco |
| The Co-operative | Fenwick | Tesco |
| Waitrose | Harrods | Asda |
| Marks & Spencer | Harvey Nichols | Morrisons |
| Budgens | Selfridges | Sainsbury's |
Do note that some of the classifications may seem a little odd - for example, Marks & Spencer are defined as a supermarket, not a department store; some petrol stations are classified as supermarkets.
For the majority, spending in supermarkets and department stores also includes through their online shops too.
The only major exclusions are on train travel. TfL travelcards and passes and Oyster card top ups made at garages or newsagents will not earn cash back.
Neither will rail tickets for Northern Ireland purchased online, Eurotunnel tickets or any other train tickets purchased from tour operators or travel agents.
Fees
In January 2016, the fee for holding a Santander 123 cashback credit card increased, from £24 annually to £3 monthly - equivalent to a £36 annual charge.
Anyone who got the card after this date hoping to benefit from cash back therefore needed to spend a monthly minimum which would earn more than their fees would cost.
The impact of paying a monthly fee, combined with the cap on cash back, shouldn't be dismissed.
The most holders can earn in cash back over the year is £108 - or £72 once the fee for having the card has been taken into account. Per month, that's £9 in cash back as mentioned above, or £6 after the fee's been taken off.
Based on average spending, most holders should easily beat the £3 minimum to get something back each month. But the cap on spending in each category makes it a little more complicated.
Using the card for a wide variety of spending is the best way to ensure we benefit from the cash back scheme.
Anyone who reaches the £3 cut off for a particular category in one month will effectively get the card free of charge for that month - but unless they also use the card for spending in other categories, they won't get anything extra back.
To help make up for the reduced cash back potential, Santander made another change in January 2016, removing the charges made for foreign transactions until the end of December 2016.
Interest
Cardholders who want to benefit from this, or any other rewards credit card, have more than just fees to watch out for.
Even with a fairly attractive rate of 12.7% p.a. on purchases (variable), paying interest on spending will eat into earnings much more quickly than annual fees; setting up a direct debit to clear the full balance each month is usually a sensible option.
Find out more on how to use these cards effectively here.
All in all
For the first few years of the 123 credit card, Santander had a product that really stood out from the crowd. It wasn't the first "supermarket/department/petrol" rewards credit card, but it was simple and wide ranging enough to be market leading.
With the introduction of the cap and the increase in the fee for holding the card, it became a lot less exciting than it once was.
Even so, the Santander 123 credit card was still among the cards regularly making it onto the winners' podium.
Please note: rate and fee details of any mentioned products were correct only at the time of writing. Details could have changed since we last updated this article. Please make sure to check any details with the provider before relying upon them.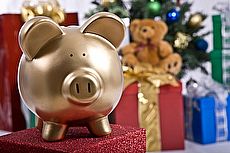 8 December 2017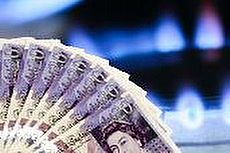 8 December 2017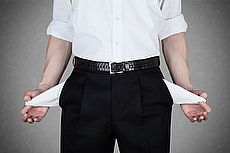 7 December 2017
Follow us or subscribe for FREE updates and special offers