Four 'big wins' to really cut the cost of university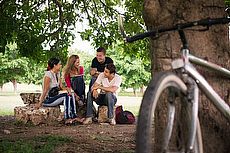 All smart students do their best to save, but only the smartest save on the biggest expenses that can make a real difference to their finances.
Here's how to become one of them.
1. Cut the cost of rent and letting fees
According to surveys from both Save the Student and the Royal Bank of Scotland, the average undergraduate forked out between £3,850 and £4,250 in rent alone in the 2015 academic year.
Surprisingly, RBS say that students in London pay less than the average rent - but in other famously expensive cities such as Edinburgh, Oxford and Cambridge, and Brighton, the figure is higher.
Market research
To keep costs low, do some research into rent costs in the area and shop around for reasonably low rent.
"£10 a week could save any student a whopping £520 over the duration of the year," Jake Butler, operations director at Save the Student told us.
Ask for help
Renting through a private landlord can cut, or even cut out, agent's fees, but requires more care in making a judgment.
Some private landlords are notorious for providing poorly maintained properties.
Something of an expert on student accommodation - having worked for iQ Student Accommodation before setting up Rightmove's Student Lettings, and now head of marketing at the Student Housing Company - Sarah Linton-Walls told us that most students have to overcome numerous barriers before they can commit to living somewhere.
"Many feel pressure to start searching for property for the next year within a couple of months of starting their first year," she says.
"They have to commit to living with a group of people they have only just met, commit to a house when they haven't lived alone before, they don't know at that stage whether they even want to/will be able to carry on into their next study year and then they have all the paperwork to sign and money to part with."
Yet most students don't ask for help that could save them hundreds of pounds.
But a large proportion of students seem to think they can or must do all this alone: in a recent survey from Rightmove, 43% said their parents didn't play an integral part in the search for accommodation.
Deposits
Finally, when leaving a property, make sure to get the deposit back.
There are plenty of horror stories about students not getting any of their money back, or landlords making large deductions for unfair reasons - claiming that tenants broke something that was already broken when they moved in, excess wear and tear, cleaning costs and so on.
To help avoid potential disputes at the end of the year, it helps to think ahead at the start: ask for an inventory before moving in, and take dated photos of everything to prove the condition of the property upon arrival.
During the year, report issues promptly - and consider confirming them in writing. Keep up with any bills, including the rent, even if a reported problem hasn't been addressed.
Towards the end of the year, consider asking the landlord over for an unofficial inspection, allowing time to address any issues that crop up; make sure the house is cleaned thoroughly from top to bottom, inside and out, and that the keys are handed back on time.
By law, all deposits should be registered with a Government-backed Tenancy Deposit Scheme.
In that case retrieving the money is simply a matter of follow their stated procedures, which can be found on the relevant websites.
2. Plan to eat
In the 2015-2016 academic year, Save Our Students say the average student spent £124 a month on food - more than they spend on anything bar their rent.
During their survey, they heard from students who said they had such tight budgets they couldn't afford to eat properly, or who regularly skipped lunch or other meals because they were worried about money.
It sounds dull, but budgeting, making shopping lists, and knowing where and when to shop can make a noticeable difference.
Failure to plan properly for meals can put the biggest dent in any food budget, as it inevitably results in groceries being purchased from more convenient but more expensive stores.
Planning meals in advance and making packed lunches will help cut food expenditure. Make them even more effective by getting into the routine of doing a weekly food shop, preferably at one of the cheaper supermarkets.
The Grocer magazine reports that a 33 item shop at Aldi is considerably cheaper than at the big four supermarkets (and Waitrose). The 33-item shop at Aldi cost £29.60; the next cheapest was Asda at £40.28, more than a third more expensive.
The same items at Tesco cost more than £50, and nearly £58 at Sainsbury's; buying those items at Waitrose cost more than twice as much, with the bill coming to £61.64.
As well as being cheap, Aldi fared well in terms of quality, taking the most Gold Medals in The Grocer's Own Brand Awards.
If shopping at one of the discount chains doesn't appeal or isn't possible, Jake Butler recommends that students try those supermarket own brands instead of more expensive, well known, brands.
"The savings will speak for themselves," he says.
Other well worn, but useful, tips include never shopping when hungry and making sure to find out when in the day the "reduced" stickers start to appear.
3. Spend less on travel
According to the RBS study, the average travel bill for students is £638 a year.
Going home
Just over a third of that relates to the cost of travelling home, whether by car or public transport.
Despite the student rail card being almost obligatory, bus and coach travel in between cities tends be much cheaper: rail fares have increased by more than inflation every year for the past decade.
Sites such as Student Liftshare can also help cut the cost of travel by matching people who need lifts with people who need petrol money.
Alternatively, many universities operate their own forums for students offering or seeking lifts.
More young people are choosing not to learn to drive in the first place, but for those who can drive, the cost of insuring and running a car has seen many deciding not to bother, or to get rid of one.
Nevertheless, some still choose to drive - so lift sharing on a local basis, as well as over longer journeys, may help keep the costs down a little.
Bike it
For short distances however, the bicycle is king.
Scour the Gumtree website for cheap local deals on second hand bikes - but be careful, as many stolen bikes are sold on through such sites.
For a really cheap option, keep an eye out for bicycles thrown into skips: outgoing students would sometimes rather bin their bike than cart it home with them.
Police auctions can also be a good way of snagging a bargain bicycle - check out Bumblebee Auctions, or look through the lists on Government Auctions.
4. Textbooks
Though the requirements vary by degree, Save Our Students says the average student spends £26 per month on textbooks and equipment.
As textbooks can't be avoided, the goal is to find them as cheaply as possible - so get the reading list as soon as possible, then start hunting for the essential volumes on sites like eBay, for copies being sold by outgoing graduates.
Second hand books are often also advertised around campus so keep your eyes peeled for notice boards.
If the books have to be new - whether because they need to be the latest editions, or for personal reasons (and many do hold their value, so this can sometimes be something of an investment) - avoid the campus book store and head online.
Some of the better places to look include Better World Books, Amazon Textbooks, Alibris UK, The Book Depository, and iChapters.
It's often not necessary to get every book on the reading list, however - check with tutors to see which it might be possible to get by without, or to borrow from the university or town library on a short term instead.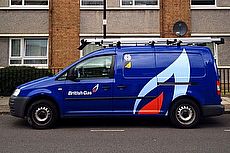 21 November 2017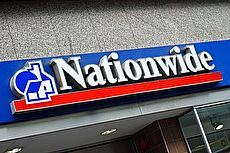 16 November 2017
13 November 2017
Follow us or subscribe for FREE updates and special offers