Online shopping rights: are you entitled to a refund?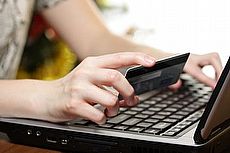 ©iStock.com/MorePixels
ONLINE shoppers could be said to have more than their fair share of retail rights.
Not only are online shoppers covered by the standard protections under the Consumer Rights Act, their purchases are also protected by the Consumer Contracts Regulations, which relate specifically to online purchases. This makes it easier to get a refund if items don't live up to their online promise.
Knowing these basic rights can help consumers to resolve disputes with retailers.
This guide takes readers through their rights when shopping online, with comprehensive sections on all of the relevant laws that are in place to provide protection.
Rights when shopping online
Even when consumers shop online carefully - from trusted retailers and websites - disputes can still arise due to many factors, such as faulty or damaged goods, misleading product descriptions and delivery problems.
But consumer legislation for purchases can be used to resolve disputes with online retailers.
Luckily for online (and phone and mail order) shoppers an extra layer of protection has been added thanks to rules regarding distance selling that were introduced in 2014.
Distance Selling Regulations / Consumer Contracts Regulations
In June 2014 the Distance Selling Regulations 2000 were replaced by the Consumer Contracts Regulations.
The new regulations provide even stronger legal protection for people buying goods and services in any situation when they're not face-to-face with the seller.
The main focus of the legislation is about how retailers deliver information about the products they are selling - primarily because buyers cannot actually see the products for themselves - as well as clear information on returns and refunds.
The legislation is lengthy, but here's a run-down of some of the main points that it covers:
Retailers must provide a full description of the product or service they are selling, as well as the price of the goods and how to pay for them (including delivery charges), and when the items will be delivered.
Retailers must also provide information on how to cancel an order and offer a cancellation form.
All of the information provided by retailers should be given in writing to the consumer once they make a purchase.
Consumers have a right to a refund when an item fails to match the information given prior to purchase and, often more helpfully, for any reason within a minimum 14-day cooling off period.
The cancellation period starts the day after a consumer enters into a contract for a service or receives their goods.
In sum, the retailer has a responsibility to clearly tell buyers, in writing, how to return goods and within what time frame, and whether they must pay for any returns - although this cost can and should usually be refunded.
If retailers fail to provide this information clearly enough then the customer's right to return goods for a refund is extended to a full year.
Any failure to meet regulations also means that buyers have the right to a refund if their items aren't delivered by an agreed date. When no date was agreed, they should get a refund if the items haven't arrived more than 30 days after placing the order.
Note that the Consumer Contracts Regulations also cover contracted services ordered online or over the telephone - like broadband - although this can become more complicated. We look at how they work much more specifically here.
Watch out: exceptions
A number of items are not covered by the Consumer Contracts Regulations.
Perishable goods, such as flowers and food, cannot be returned under this regulation, as well as any item that has been customised by the retailer at the request of the buyer.
Other exempt items include newspapers, periodicals and magazines, as well as audio, video or computer software that was purchased sealed but has been subsequently opened.
It's also worth noting that for some purchases the 14-day cooling off period does not always apply.
Immediately accessible purchases - such as digital downloads - are exempt from the 14-day cooling off period if the customer acknowledges that by starting the download process they are losing the right to cancel their order.
If the customer doesn't want to do this they must wait for the full 14-day cooling off period to expire before they download their purchase.
Less obviously, the refund period also doesn't apply to purchases made on online auction sites such as eBay. In this instance it's worth checking the website's terms and conditions for help with refunds.
Sale of Goods Act 1979 / Consumer Rights Act 2015
The good news is that anyone who has ordered an online product or service since October 1st 2015 has another tool available to them in the form of the Consumer Rights Act.
This pulls together and modernises the rules found in three older pieces of legislation: the Sale of Goods Act 1979, the Supply of Goods and Services Act 1982 and the Unfair Terms in Consumer Contracts Regulations.
We've a full guide to the new Consumer Rights Act, and how it differs from the Sale of Goods Act, here.
Any product or service that was purchased before October 2015 is still covered by the Sale of Goods Act, in conjunction with the distance selling rules laid out in the Consumer Contracts Regulations.
As the Sale of Goods Act is still applicable to many items, and much of it has informed the new laws, it's worth being familiar with the basic rules.
They state that goods should be:
Satisfactory: That is, of a quality that could reasonably be expected from the information available at the time of purchase and the product price.
As described: The product must meet the description provided at the time of purchase.
Fit for purpose: The product must meet the purpose that it is meant to perform.
Last a reasonable length of time: Reasonable is a subjective word and depends on the information the seller supplied at the time of purchase. More expensive versions of a product could reasonably be expected to last longer than cheaper versions, for example.
Consumer Rights Act 2015
In essence, the Consumer Rights Act firms up the consumer rights laid out in the Sale of Goods Act that are listed above, particularly with regard to product descriptions and quality, as well as returns, repairs and replacements.
Specifically, the Consumer Rights Act created for the first time a specific timeframe of 30 days in which customers can legally return a faulty item and get a full refund. This applies to all purchases, whether online or in person.
It is also the first piece of consumer legislation to specifically cover all digital services and products. This includes downloads like mobile phone apps, music and ebooks, as well as physical digital content like DVDs.
With regards to services, the Act specifies that if the service provider doesn't do what was agreed, or does so without reasonable care, consumers are entitled to ask them to put things right without paying an additional fee, or they can ask for a refund.
Section 75 of the Consumer Credit Act
The Sale of Goods Act and Consumer Rights Acts are designed to offer protection to consumers to ensure that they get a fair deal on what they buy.
The legislation can be particularly challenging, however, when retailers refuse to accept their responsibilities or go out of business.
That's why, for goods that cost more than £100, Section 75 of the Consumer Credit Act can be particularly helpful.
This clause states that credit card providers are equally liable, along with retailers, to ensure that goods comply with the consumer laws detailed above.
As such, if someone was having difficulty with a retailer they could also apply to the credit card company to recover any losses.
There are restrictions, however. See our full guide to Section 75, available here, for more details.
It's also worth noting that card issuers Visa, Mastercard and American Express also operate a system of 'double protection' to help cardholders when they have a claim under existing consumer law.
This system is known as chargeback. It can be used when purchased items are damaged or not as described, when they do not arrive at all, or when the retailer has gone out of business. Consumers can ask the card provider to help them claim back some of the money they have lost.
It covers all debit and credit card transactions and can be useful for purchase values under £100, which are not covered by Section 75.
See our guide to chargeback for more information.
Credit and debit card purchase protection
It's worth being aware that some credit card providers offer purchase protection insurance and/or internet delivery insurance on purchases made with their cards.
Purchase protection insurance usually covers items against theft, loss or accidental damage for up to 90 days after a product is purchased with the card.
However, it's important to check the small print because many policies exclude delivered purchases, especially any damage or loss that happens while in transit.
Internet delivery insurance, on the other hand, covers purchases made online against theft, loss and damage until they arrive safely at the door.
We've covered how these extra purchase protection policies compare with the cover provided under law in Section 75 of the Consumer Credit Act in this article.
Fraud rights
When debit or credit cards are used fraudulently online and the consumer is not at fault they should be refunded the full amount.
However, the Lending Code states that credit card holders can be liable for the first £50 of a fraudulent transaction.
But this only applies if the cardholder has failed to inform the bank that they've had their card lost or stolen, or that the account has been, to their knowledge, compromised in some other way.
This limited liability doesn't apply if the cardholder is responsible for the fraud, even if they didn't have bad intentions and were simply negligent with their details.
However, the onus is on the credit card provider to prove that the consumer was involved in the fraud or handled their personal information negligently. If they cannot prove this then the cardholder will not be held liable.
See this article for more information on what happens when a consumer become the victim of credit card fraud and what they can do to prevent it in the first place.
Five ways to shop safe online
The best protection against bad online retail experiences and online fraud is to take as much care as possible to keep safe in the first place.
Shop on trusted pages: Look for sites that have a clear returns policy already in place and that go to an encrypted page (usually a padlock icon on the top left or bottom right hand of the browser will indicate this). Find more on online shopping safety in this guide.
Read and reread product descriptions: As we saw in the first section, many disputes with retailers can be avoided or resolved more quickly if we know exactly what we're buying in the first place.
Suspicious? Check reviews online: News about dodgy retailers travels fast online. Don't believe everything but do check out retailers that seem suspicious. Read more about one red flag - behavioural adverts - that follow users around the web - here.
Check how payment providers help with problems: We've seen that credit card users get statutory assistance from their card provider for some purchases, and can choose additional insurance too. Anyone who isn't sure whether they have additional protection should check with their card provider. Remember that third party payment providers, such as Paypal, may be able to help too.
The sooner the better: Once someone has decided to return a product it's helpful for all parties to do so within the time limits set out in law. For online purchases stick to the 14-day return and refund time frame set out in the Consumer Contracts Regulations. Many of the points in the Sale of Goods Act/Consumer Rights Act are easier to argue the sooner the fault is reported.
If, for whatever reason, it wasn't clear within the legal time frames that the product or service was faulty or not as described, be persistent.
Under the Limitations Act, we have up to six years after we've bought something to complain about it. In Scotland, a similar piece of legislation called the Prescription and Limitation Act gives customers five years after purchase to complain.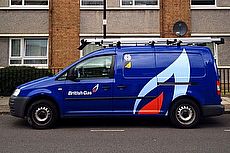 21 November 2017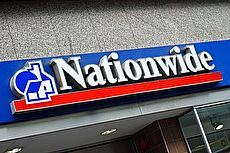 16 November 2017
13 November 2017
Follow us or subscribe for FREE updates and special offers