If you want the biggest discount on your weekly shop, then signing up to the Iceland Bonus scheme is your best bet as it essentially offers a 5% discount.
The Lidl Plus scheme also offers 5%, but only if you spend more than £200. Otherwise it's 2%, which is still a good deal - on a par, in fact, with Co-op membership.
Despite their popularity, Clubcard and Nectar offer a relatively measly 1% and 0.5% respectively. However, their points-based schemes have other benefits and allow you to earn points on fuel, and some other out-of-store purchases.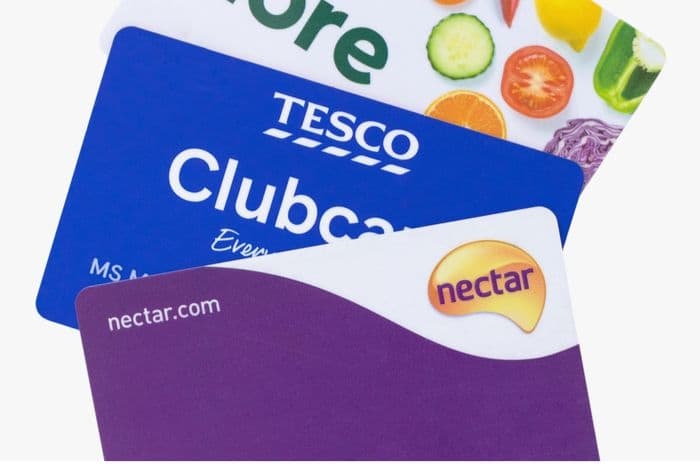 Credit: Maddie Red/Shutterstock.com
---
Supermarket loyalty schemes
Different schemes work in different ways, but they ultimately lead to one thing: discounts. We've summarised the most important details of five loyalty schemes below.
| | Clubcard | Nectar | Lidl Plus | Co-op | Iceland Bonus |
| --- | --- | --- | --- | --- | --- |
| Discount on spend | 1% | 0.5% | 2% | 2% | 5% |
| Savings on £100 shop | £1 | 50p | £2 | £2 | £5 |
| Weekly offers? | Yes | Yes | Yes | Yes | Yes |
| Savings at other retailers? | Yes | Yes | n/a | n/a | n/a |
| Savings on fuel? | Yes | Yes | n/a | n/a | n/a |
The Iceland Bonus scheme has the best deal overall, with a 5% discount if you pre-load your card with £100.
It's worth mentioning that Lidl up their discount from 2% to 5% if shoppers spend at least £200 over a month.
The Clubcard and Nectar schemes offer the worst returns of the five retailers, though they do have other redeeming features, such as the chance to get discounts from other retailers and savings on fuel.
---
How different loyalty schemes work
Clubcard and Nectar work on a points-based system rather than offering direct discounts. For every £1 spent in-store, both schemes return one point. Buying fuel also earns points, at a rate of one point per litre of fuel.
The accumulated points can be turned into discounts on spending in store or with selected retailers.
The Co-op operates a membership-based scheme, with a £1 joining fee. This gives you access to discounts on a rotating range of items as well as an overall discount at a rate of 2p per £1 spent.
The Lidl Plus scheme focuses on spending targets to unlock discounts in the form of vouchers. So, for example, you can get a £2 off coupon if you spend £100 in a month, and a £10 off coupon when you spend £200 in a month.
You also get access to a changing range of discounted products.
Iceland Plus requires shoppers to pre-load a card for shopping online and in-store. For every £20 saved onto an Iceland Bonus Card, Iceland adds £1.
There are also reductions on selected items for cardholders.
---
Tesco Clubcard
The Tesco Clubcard comes in various guises - a contactless card, a key fob and an app.
If you already shop at Tesco, then you'd be unwise to ignore the savings that using a Clubcard can bring.
A changing array of items attract a reduced Clubcard price, which can save you - for example - £1 on a pack of sausages.
At the time of writing there were 77 such discounted items, which amount to a decent saving if you can adapt your weekly shop.
Points
When the Clubcard was introduced in 1995, it was all about the points you could earn. These days these play second fiddle to the individually reduced items already mentioned.
That said, a saving is a saving. If you spend £1 instore, you'll earn one point, which is equivalent to 1p. So, spend £100 in Tesco and you'll get £1.
This money comes in the form of vouchers, which can be spent in store, online or with reward partners.
Fuel savings
There's also pennies to be saved by using a Clubcard to purchase fuel from a Tesco forecourt.
Let's say the average car has a fuel tank that can hold approximately 50 litres. If you fill up once a week, you'll spend around £100 and earn 50 points - this equates to a 50p saving per week.
If you have Tesco bank credit cards you'll earn one point for every £4 spent. Similarly, if you're a Tesco mobile customer you'll earn one point for every £1 spent.
Reward partners
While turning the points into in-store purchases may not be particularly inspiring, there is better value to be had by using points with Tesco's partnering companies.
Deals from around 300 companies - including Cafe Rouge, Disney+ and English Heritage - mean that your points are effectively worth three times more.
For example, £5 worth of vouchers gets you £15 to use with Eurotunnel Le Shuttle.
Clubcard Plus
Further savings can be made by subscribing to Tesco's Clubcard Plus scheme. For £7.99 a month you get 10% off your groceries in store, twice a month, as well as 10% off F&F all the time.
---
Sainsbury's Nectar
Sign up to the Nectar scheme and you can start accessing discounts via an app, card or key fob.
Like other supermarkets, Sainsburys offer direct discounts on selected items with Nectar. Where they differ is that the list of items is personalised to the customer.
The potential for savings is significant. For example, £1.90 off a pack of 24 toilet rolls and 50p off a packet of grapes.
As with Tesco, it would be unwise for existing Sainsburys shoppers to ignore Nectar.
Points
Spending £1 instore will earn you one point, which is the equivalent of 0.5p. To put it another way, spending £100 will get you 50p.
Nectar points can be redeemed for use instore and online in 500-point increments, as well as with a large number of reward partners.
Fuel savings
Purchasing fuel from a Sainsbury's forecourt will earn you a point for every litre. If you were filling up a Boeing 747 you could earn £1,194 to spend in store.
However, if we take the average fuel tank as 50 litres, then a weekly fill-up will earn 50 points. This is the equivalent of 25p a week.
Alternatively, you can exchange 300 points to get 5p off a litre of fuel. This is a relatively good deal, as filling up a 50 litre tank would give you a £2.50 discount, rather than the £1.50 you would otherwise get from exchanging 300 points for an instore reduction on groceries.
Collecting points elsewhere
One plus point for Nectar is the range of external places you can collect points from - more than 400 at the time of writing. These include Debenhams, Habitat, British Airways, and Argos.
Spending £1 at these places will earn you 1 Nectar point.
Reward partners
You can use your Nectar points to spend at these reward partners, though you'll only get the same deal as if you spent them instore at Sainsburys i.e. that one point is worth 0.5p.
---
Lidl Plus
The Lidl Plus scheme is delivered via an app, which features an array of coupons that change every week.
For example, 15% off ready-to-drink gin cocktail cans, or 10% off Bellarom instant, ground and whole bean coffee.
Spending targets
Rather than points, Lidl Plus works on spending targets. You get a £2 off coupon for spending £100 in a month, and a £10 off coupon if you spend £200 in a month.
Regardless of how much you spend, you get a scratch card every time you shop. This gives you the chance to win up to £20 off your next shop.
Reward partners
Lidl Plus members also get access to discounts from reward partners. For example, up to 40% off cinema tickets, 20% off Tough Mudder tickets, and up to £150 off holiday booking with LoveHolidays.
---
Co-op membership
Becoming a member of the Co-op gives you many of the benefits of a reward scheme, such as personalised offers and rewards to spend in store.
As its name suggests, the Co-op is a business owned by its members. It costs £1 to join, which is the cost of having one share in the cooperative.
Members get a card and app, which they can use to access personalised offers that change every week. Note however, that you can only choose two offers per week.
Offer examples include things like £1 off your Co-op shop or 50p off bakery products.
Earning discounts
When you buy selected Co-op products and services, 2p for every £1 you spend goes into your Co-op Membership account.
The same amount is given by the Co-op to support community organisations and local causes.
So, if you spend £100, you'll get £2 in your account to spend on your next shop, and £2 will go to do good in the community.
Other discounts
Co-op members also get exclusive discounts on in-house services like Co-op insurance, funeral care and legal services.
Current discounts include 5% off life insurance cover and £75 off the Co-op's simple funeral plan.
---
Iceland Bonus
The Iceland Bonus scheme consists of a card and an app connected to an account. Essentially, it involves paying for your shop in advance.
For every £20 you load onto your card, you get an extra £1 added to it.
You also get access to 15 new deals a week. Examples include £1 off Goodfellas pizza or 50p off Pepsi Max.
Free delivery
If you're not able to shop in person, Iceland Bonus gives you free delivery on orders over £35 bought online.
You'll also be able to take advantage of time-limited offers. At the time of writing, for example, shoppers who load £100 onto their cards by 31st August get an extra £15 added to their accounts.
---
Verdict: Which is best supermarket loyalty scheme?
Tesco and Sainsburys are the UK's two most popular supermarkets, so we'll consider them first.
Of the two, Tesco Clubcard is the best option for money-conscious shoppers, with points worth twice that of Nectar, and even more when used with reward partners.
That said, it's worth putting this difference into perspective. If you spend £100 instore, you'll only save £1 in Tesco as opposed to 50p with Sainsburys. This difference isn't really worth making an effort to switch loyalties.
The real savings to be made with both schemes is that they provide access to discounted goods - great if you already shop there, but again, not really worth switching allegiance for.
More attractively, the Iceland Bonus scheme essentially gives you £5 off a £100 spend. Given that Iceland specialise in bulk buys of frozen food, it might be worth larger families making an effort to sign up - particularly as you can get free delivery.
Large families can get a good deal from the Lidl Plus scheme too, with a £200 spend earning a coupon worth £10.