Bad mobile reception? How to fix it with a signal booster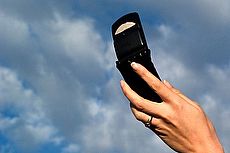 ©iStock.com/leopardhead
BAD mobile signal at home can be incredibly frustrating.
But there is an alternative to climbing on to the kitchen table with your arm hanging out of the window just to send a text: hooking up a home signal booster, or femtocell.
These low range, low power, base stations piggyback on home broadband to improve phone reception.
How to get one
Only the networks are legally allowed to sell equipment that transmits in the cellular frequency bands so to get a signal booster you'll need to go through your network.
| Network | Signal booster available | |
| --- | --- | --- |
| Three | Yes, Home Signal free to customers with poor reception. £75 charge applies if not returned. | More details |
| EE | Yes, Signal Box but it's only available to business customers. EE is due to release a wi-fi calls app this autumn, though. | More details |
| Vodafone | Yes, Sure Signal costs £100 from the Vodafone Shop. | More details |
| O2 | Yes, Boost Box but it's only available to business customers. O2 advise using Tu Go, a free mobile app available for Apple and Android devices. | More details |
So Three are currently the only network offering these boxes for free, when tests show that customers have poor reception at home.
Read our full review of the Three Home Signal box here.
Not all mobile users are lucky enough to get a freebie. Vodafone customers can get a similar device, Sure Signal, but they'll have to stump £100 for the privilege.
Still, that's better than anyone struggling with O2, EE, Orange or T-mobile as at the moment their Signal Boost is only available to business customers, and even they have to pay.
O2 do offer an alternative, however, in the form of Tu O2, a piece of software, rather than hardware.
It's an app that allows O2 mobile customers to receive calls and texts over wi-fi so, similarly to a signal booster, it relies on a home broadband connection.
As we write this the app is available for iOS5 and above, Android 2.3 and above, and Windows 7 on PC and reviews are generally positive, though some customers find that the system is buggy or doesn't work with their device.
EE will be launching a similar app this autumn. Watch this space.
Is it worth it?
Is it worth complaining to your provider (Three) or paying up (everyone else) for a femtocell?
Better reception, but limited range
By most accounts, signal boosters do deliver on their main benefit: consistent mobile reception and 3G coverage in the home.
Not only does this mean that users are actually able to make calls, send texts and even check into your Facebook and Twitter over 3G (if, for some reason, they don't want to use wi-fi for that) a knock on effect is that being connected to the cell will use less battery, a definite plus for most smartphone users.
On the other hand, the range of a signal booster is limited to about ten to fifteen metres.
In our test of Home Signal, we found that was enough to give signal throughout a medium sized semi-detached house but other users, especially those with large properties, will find that signal peters out the further they get to the booster.
Download allowance
One of the drawbacks to using a femtocell is that it runs on your home broadband and so uses up your data.
According to Three, the average Home Signal user needs 500MB, that's about half of 1GB, of their home broadband allowance a month to run the service and an hour on the phone typically uses 37MB.
It's not a great deal of data, and if you have unlimited downloads you won't be affected, but anyone with an allowance might need to keep an eye on their usage.
Limited users
Most femtocells operated by the networks allow users to add up to 32 to the phone numbers to the account but only a limited number can use the service at once, and they must all be on the same network.
So, for example, if five mobile users in your house and are on Three, you might be in trouble: the network only allows four numbers to access the femtocell at any one time.
If the network won't provide:
buying a signal booster
As we're not inclined to encourage any illegal activity, we thought it best to make it explicitly clear what you can and can't do if your network doesn't provide a signal booster.
The unlicensed use of mobile repeaters is against the law. It can result in a £5,000 fine and year in prison.
This is the main reason you won't find them for sale in High Street stores. However, they are still available for sale online, because it's not technically illegal to buy and sell these devices, just to use them.
If you fall foul of the law, you could have to pay a fine of up to £5,000 or even spend up to 51 weeks in prison.
The seller might claim that the device is exempt from Ofcom regulations, but don't be fooled by this, as most of them aren't.
Ofcom only allow mobile network operators to use equipment that transmits in the cellular frequency bands, anything else is illegal to use.
Smart repeaters
Smart repeaters (which are similar to boosters) look to be on the road towards becoming legalised.
Like a femtocell, smart repeaters are administered and controlled by the networks, which means they are operating within their licence. To be considered a smart repeater, rather than an illegal booster, the device should not have a Yagi antenna or a long coaxial lead.
However, it's still not clear whether buying third party hardware is allowed so contact your network for their permission you are thinking about going down this route.
If they give the go ahead, then you're free to use it. If not, you might find that it is remotely disconnected anyway.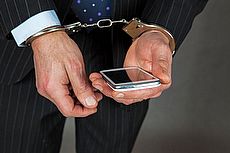 23 November 2017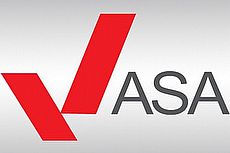 23 November 2017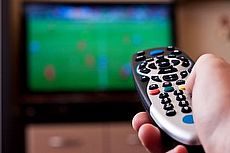 15 November 2017
Follow us or subscribe for FREE updates and special offers