How much are air miles really worth?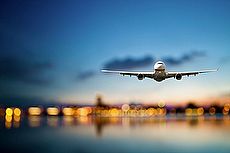 ©iStock.com/photoncatcher
Dreaming of a holiday can make even the dreariest days at the office go by a little faster.
Little wonder, then, that reward schemes promising free flights are hugely popular.
However, air miles can be a murky business.
They're rarely as simple as 'points for flights' any more: there are targets that have to be reached; eligible zones and extra fees to pay and a myriad of other extras.
All in all, it's become increasingly difficult to answer what should be a simple question: how much is an air mile really worth?
How to work out the value of an air mile
It should be easy to work out the value of an air mile: just take the value of the miles and divide it by the value of the flight.
Let's say £1 of spending on our air miles card earns one mile.
If you earned 20,000 air miles and got a free £200 flight to Paris, each air mile was worth £0.01.
Real world examples
As we noted above, however, air mile schemes are rarely as simple as the example above.
Avios
As an example, let's look at Avios, the BA scheme previously called Airmiles until September 2011.
There are now a baffling number of ways to earn Avios points and just as many ways to spend them.
Just to give a few examples:
Avios needed
Spend needed to get those Avios
Mile worth
Eurostar London to Paris return (£69)
9,000
£9,000 on British Airways credit card (cost of credit)
(1 Avios per pound spent)
£0.007
Eurostar London to Paris return (£69)
9,000
£45,000 on Lloyds Bank Avios Rewards credit card (Mastercard) (cost of credit)
(1.5 Avios per £5 spent)
£0.001
BA London to Madrid return (£150)
15,000
£6,250 Clubcard-earning Tesco spend
(£2.50 in Clubcard vouchers is 600 Avios)
£0.024
BA London to Madrid return (£150)
15,000
£10,000 on Lloyds Bank Avios Rewards credit card (AmEx) (cost of credit)
(1.5 Avios per £1 spent)
£0.015
However, these quick calculations don't take into account the many extra fees and charges involved in earning and spending.
Just as importantly, they don't take into account the many ways you might boost the 'worth' of a mile by spending in a particular way.
Let's take a look at a few specific examples based on the table above.
Credit card fees
The British Airways Premium Plus credit card seems to be offering a pretty good mile worth on a Eurostar trip.
But what we don't take into account in the simple calculation above is that this card has an annual fee of £150, which could put a significant dent in a single air mile's worth.
British Airways Premium Plus credit card (Go to provider

»

)

Earn 1.5 Avios for virtually every £1 spent
3 Avios for each £1 spent with British Airways and BA Holidays
25,000 bonus Avios when you spend £3,000 within the first 3 months

Representative example: When you spend £1,200 at a purchase rate of 22.9% p.a. (variable), with a £195 annual fee, your representative APR will be 76% APR (variable).

As you can see above, the fee gives the card a very high representative APR which is the annual interest rate plus anything that increases the total cost of credit, like an annual fee.
Charges and fees for flights
Similarly, Avios require passengers to pay charges and taxes, in cash, on their flights, even though the rest is funded by points.
These taxes amount to approximately £500 to Australia or £300 to New York and could be much higher depending on the route and the carrier.
Within zones 1, 2 and 3 (Europe, basically) a flat fee called Reward Flight Saver applies: instead of taxes and fees it's £17.50 per person per flight (so £35 on a return) to fly Economy, plus the destination Avios.
Avios also offset these fees by allowing passengers to use their points to obtain one way flights rather than forcing them to make a return trip.
Passengers may also opt for some flights to be to and from different airports and make use of regional UK airports without having to pay a supplement, though many will feel it's a poor exchange.
Any way you cut it that's not a free flight.
Ways to boost earnings
On the other hand, the sheer amount of airline credit cards (see the full guide) means that there are multiple ways to boost Avios points.
In the case of many credit cards, for example, the number of bonus miles up for grabs for new cardholders could pay for a whole flight.
And exchanging other reward points for miles is a popular way to boost earnings too.
For example, drivers registered with Shell's Shell Drivers' Club can earn 10 Avios points for every 20 litres of Shell fuel they buy.
However, this is obviously meant as a boost rather than the main way to collect points.
Let's be generous and say one litre of unleaded costs £1.30. To earn 9,000 points for a quick trip to Amsterdam those collecting points through Shell would need to spend £23,400 on fuel. Few people are going to spend that much.
How much are those rewards?
As we've seen, 15,000 Avios, is enough to buy a return flight to Madrid with £35 in charges on top.
We estimate that BA would generally charge £150 for a flight to that destination.
In comparison, though, a return flight via a carrier such as Easyjet might be significantly cheaper and, of course, BA might charge much more or a little less than our estimate.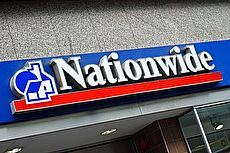 16 November 2017
13 November 2017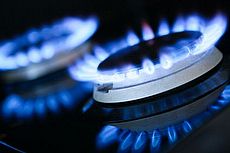 8 November 2017
Follow us or subscribe for FREE updates and special offers