The two companies have teamed up to offer two new reward credit cards that will be provided by Mastercard.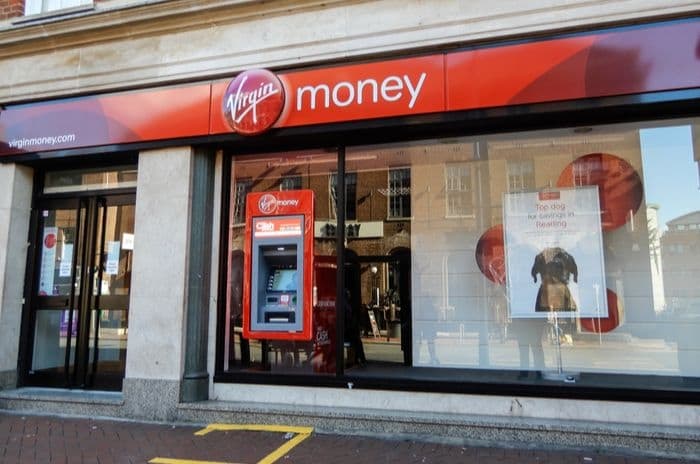 Credit: Roger Utting/Shutterstock.com
The credit cards being released this week are the Virgin Atlantic Reward card and the Virgin Atlantic Reward+ card.
These cards are the first products to be launched following a new partnership between Virgin Money and Virgin Atlantic. Both cards allow users to earn Flying Club (the Virgin Atlantic loyalty scheme) miles from spending, which can be turned into Flying Club rewards, such as flights and upgrades.
This announcement also follows on from Virgin Atlantic and Virgin Money's decision last year to team up with Mastercard, which will issue all of their reward credit cards going forward.
What's on offer?
Here's a breakdown of the benefits attached to each card:
Virgin Atlantic Reward Credit Card
Earn 0.75 Flying Club miles for every £1 spent.
Get 5,000 bonus miles with first spend (within 90 days of getting the card).
No annual fee.
Virgin Atlantic Reward+ Credit Card
Earn 1.5 Flying Club miles for every £1 spent.
Get 15,000 bonus miles with first spend (within 90 days of getting the card).
Free access to over one million global hotspots with Boingo WiFi.
Annual fee of £160.
Additionally, both credit cards reward holders with double miles for any direct bookings made with Virgin Atlantic or Virgin Holidays, as well as free access to Virgin Money Lounges and other offers from the Virgin Group.
Oliver Byers, SVP of Sales and Customer Loyalty at Virgin Atlantic, said: "We are incredibly excited to launch our new credit cards. With our cards customers can earn miles on their everyday spend to redeem for flights and upgrades and more. On top of that we're offering our most valuable customers even more choice of rewards, so that they can create the Virgin Atlantic experience that suits them best.'
That's because an additional tiered reward system is available based on whether a cardholder is a Red, Silver or Gold member of the Flying Club (and based on the amount spent).
These rewards are for free upgrades and free companion seats, which allow cardholders to bring a companion for no additional miles, as well as passes for Virgin Atlantic Clubhouses, which are exclusive airport lounges.
For example, Red members can get a premium class upgrade when flying economy or an economy companion seat, and Silver members get these benefits plus a premium companion seat or a pass to a Clubhouse. Gold members get to choose between two Clubhouse passes, an economy, premium or upper class companion seat, or a free premium upgrade.
Downsides to the offer
Although these rewards from Virgin Money and Virgin Atlantic are impressive, there are some downsides to what's on offer.
For example, the interest rates on these cards are high. The representative APR for the Reward card is 22.9% and that rises to 63.9% for the Reward+ card.
This means that it's really important to use these cards sensibly and pay them off in full in order to avoid paying more in charges than the benefits on offer.
There's also the fact that cardholders need to spend a significant amount on these cards during the course of a year in order to be eligible for any of the rewards.
For the Reward card, the cardholder must spend a large £20,000 in one year to be eligible for the rewards on offer. With the Reward+ card this drops to a £10,000 annual spend - but this card has an annual fee and a much higher interest rate.
Shake up of airline reward market
All of this comes at a time when Virgin Atlantic's reward credit cards have experienced some significant changes.
Back in November last year, following a trend of credit card providers cutting back on rewards, MBNA scrapped eight of its airline reward credit cards, including two Virgin Atlantic cards. This move wiped out 75% of the UK's airline reward credit cards.
It was largely seen to be the result of EU rules that capped credit card transaction fees for card suppliers at 0.3%, thereby reducing the amount of money they could charge and making the offer of rewards more untenable.
Following on from MBNA's decision, last year Virgin Money decided to team up with Mastercard to issue all of its credit and debit cards going forward.
The two new cards being announced this week are the first to be launched both under the new partnership between Virgin Money and Mastercard and the new collaboration between Virgin Money and Virgin Atlantic.
Mark Barnett, Divisional President for Mastercard in the UK, said: "We know travel related benefits are often the most popular and in demand by cardholders... so it's all the more exciting that these new cards will enable users to accrue their holiday benefits whenever they spend, wherever they are in the world."
More information
For those interested in airline reward cards, we've got a guide to who offers the best air miles scheme.
We've also got this guide on the best credit cards to use while travelling.
More generally, take a look at our reward credit card comparison table for a full range of available reward cards, as well as our guide to the credit card reward market here.