NATIONWIDE have reduced the cash back they offer on their Select credit card, which from January 11th will provide customers with 0.25% on all their purchases instead of 0.5%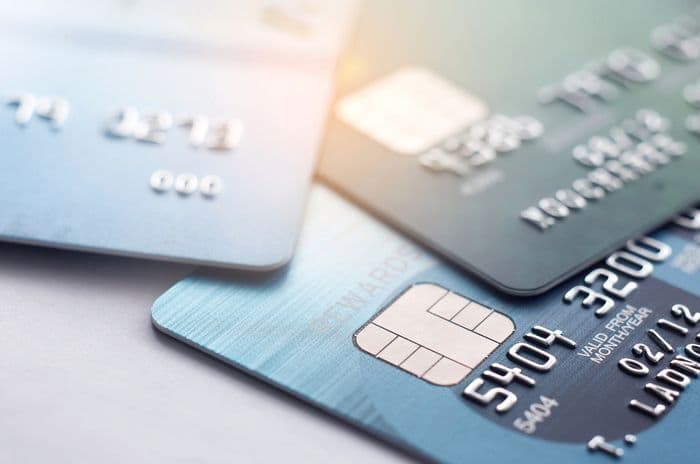 Credit: Teerasak Ladnongkhun/Shutterstock.com
They're not the only lender downscaling on rewards, with Sainsbury's Bank removing the free travel insurance they supply through their Gold Card, which will stop on February 20th.
Such cuts continue the trend that began in 2015, when the European Commission (EC) capped the interchange fees banks charge each other for processing card transactions.
More recently, it saw MBNA take two of their rewards cards off the market this August, and given that the Government is banning surcharges for paying via credit or debit card from January 13th, it's likely that other credit card providers may follow Nationwide's example soon enough.
Halving of cash back
Unsurprisingly, Nationwide's reduction of their Select card's cash back rate has been kept low key, yet existing cardholders and people looking at the card's web page are being informed of next year's changes.
Specifically, from January 11th the card's cash back will have its rate lowered from 0.5% to 0.25%, although Nationwide affirm that it will remain unlimited, applying to all purchases a customer makes in British pounds.
With the reduction, customers will see the following difference in their yearly cash back earnings:
| Total monthly card spend | Total annual cash back on 0.5% | Total annual cash back on 0.25% |
| --- | --- | --- |
| £500 | £30 | £15 |
| £1,000 | £60 | £30 |
| £2,000 | £120 | £60 |
Gold Card
While Select card holders will therefore see their yearly cash back earnings sliced in half, things are just as bad if not worse for holders of Sainsbury's Bank's Gold Card.
The card was in fact withdrawn from new customers as far back as 2012, yet existing customers had continued to enjoy free international travel insurance, which covered the holder, their spouse, and up to six of their children on holidays lasting as long as 24 days.
Assuming the holder covered their entire family on the card, this kind of insurance was worth considerably more than £30 or £60 a year, although it required a monthly fee of £5.
But from February 20th, the scheme will be terminated, with the monthly fee ending with it.
Rules and fee caps
Neither Sainsbury's Bank nor Nationwide are the first card providers to reduce rewards in recent months and years, with MBNA taking two of their Amex-backed credit cards off the market in August, barely a couple of months after they were acquired by Lloyds Banking Group.
For the most part, such withdrawals of rewards and cash back have arisen from the EU's decision in 2015 to cap interchange fees to 0.3% for credit cards (and 0.2% for debit cards), something which banks complained at the time would result in many of them reducing rewards and even raising other fees.
This forecast was largely confirmed in the wave of reductions that followed, yet the situation has now been worsened by the Government's January decision to ban companies from imposing surcharges on customers who pay for purchases using credit or debit cards.
This decision - to be implemented in January - is precisely what Nationwide are referring to when explaining the changes to their Select card. They've explained on their website, "From 11 January 2018, there are some regulatory and legal updates happening which mean we need to change your credit card agreement".
Alternatives
As such, it's likely that other providers may be forced to do much the same as Nationwide, although for the time being, it's worth pointing out that a few cards still offer relatively generous cash back.
There's American Express' Cashback Everyday Credit Card, which offers 5% cash back for the first three months on up to £2,000 of spending (i.e. a maximum reward of £100). After that, it returns to 0.5% on annual spending of up to £5,000, and 1% on spending of at least £5,001 a year.
There's also NatWest's Rewards Credit Card, which offers 1% cash back on supermarket purchases, and 0.5% elsewhere (both in the UK and overseas).
And one other card customers might want to consider is Santander's All in One credit card, which costs £3 a month yet provides 0.5% cash back with no spending cap.
These now all provide more cash back than Nationwide's Select card, although given the current climate and the imminent rule changes, this might not be for very long.