American Express cast doubt over cards by closing EU licensing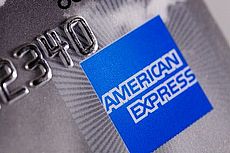 ©iStock.com/adamdodd
American Express are re-evaluating their European licensing business as a "result of regulatory developments in the EU", casting uncertainty over the range of credit cards they offer in conjunction with UK banks.
This news emerged after TSB withdrew their Avios Reward Credit Card, citing the cause of this withdrawal as American Express, who "have taken the decision to withdraw from their European licensing business".
In correspondence with Choose, American Express (Amex) haven't explicitly confirmed a complete winding up of their EU licensing business, yet they have confirmed they're looking into alternative ways of working with European banks.
And regardless of whether this means no new Amex-partnered cards at all, or simply different kinds of Amex cards, the status of their existing credit cards with several UK banks has been plunged into uncertainty.
Regulatory developments
Unfortunately, this uncertainty isn't something that's been entirely cleared up by the banks involved, or by Amex themselves.
Half-confirming what Choose had already written with regards to the TSB Avios withdrawal, a spokesperson for the financial services firm told us, "As a result of regulatory developments in the EU, American Express is exploring alternative ways of working with its bank partners across Europe."
This does not affect existing TSB American Express Avios cardholders, or holders of any other American Express branded cards, who can still continue to use their cards as normal.
American Express
This mention of "regulatory developments" is most likely a reference to the imposition of an interchange fee cap by the European Union (EU).
Introduced in December 2015, this cap limits the extra amount retailers can charge their customers for using a credit card to pay for goods and services, reducing it to a maximum of 0.3% of the cost of the relevant purchase.
Obviously, such a cap is good news for the public, even if some airlines, for instance, have reportedly flouted it in recent months.
Yet as good as it seems for us, it quickly had a knock-on effect on the range of services and perks banks provided their customers.
Many scaled down or stopped their cashback reward schemes, with Capital One withdrawing all of their reward cards as early as 2015.
Over the coming months the likes of RBS, NatWest, and Tesco Bank followed suit with similar cuts, while Santander have recently retired their 123 Cashback credit card.
'Currently no change'
As a result, TSB and Amex are in good company with their respective announcements that they're removing certain products.
However, apart from the mention of "regulatory developments", Amex's explanation wasn't particularly clear on what's going to happen next with the cards they offer with other UK banks.
Lloyds, for one, have given away little on the fate of their Avios Rewards Credit Card.
In speaking to Choose, a spokesperson for the bank guardedly said, "Our customers can continue to use their American Express credit cards as normal - there is currently no change to the status of these cards."
This is essentially what TSB said regarding their Avios Amex Reward Card, yet in their case they've stopped issuing the card to new customers. As such, the "currently no change" affirmation doesn't rule out the possibility that Lloyds will soon follow with their own decision to pull their respective Avios card from the market.
And much the same applies to MBNA, who told us there "will be ... no change to our customers' ability to hold their Amex card".
Once again, this doesn't specify whether new customers would be able to obtain an Amex card from them in the future. Also, while it seems like comforting news for their existing customers, MBNA went on to explain:
"[W]e cannot rule out the possibility that there could be business-as-usual changes to their terms and conditions over time."
What this means is clearly open to interpretation, yet there's a chance that, in order to compensate for a reduction in profitability, MBNA's Amex cards will offer less favourable perks for their holders.
Some certainty
As gloomy and as uncertain as this all sounds, certain other providers of American Express credit cards were somewhat clearer on their positions. For example, British Airways - who offer two Amex credit cards - informed Choose that "There are no plans to discontinue the British Airways Amex Credit Card."
And even if other cards beyond the TSB Avios Card are withdrawn, American Express have assured Choose that this wouldn't "affect existing TSB American Express Avios cardholders, or holders of any other American Express branded cards, who can still continue to use their cards as normal."
Simply put, those who already have an Amex card needn't worry about anything. By contrast, there's an unconfirmed possibility that people who might be interested in obtaining one from Lloyds and MBNA might not have too much longer to do so.
Then again, if Brexit means that the UK eventually removes itself from the interchange fee cap, then UK banks like TSB could resume offering Amex credit cards in the not-too distant future.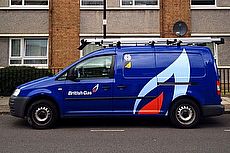 21 November 2017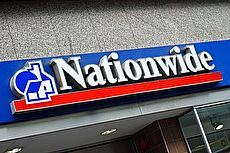 16 November 2017
13 November 2017
Follow us or subscribe for FREE updates and special offers