THE Government's plan to extend the number of days claimants must wait before Universal Credit is paid needs to be reconsidered a number of critics have urged.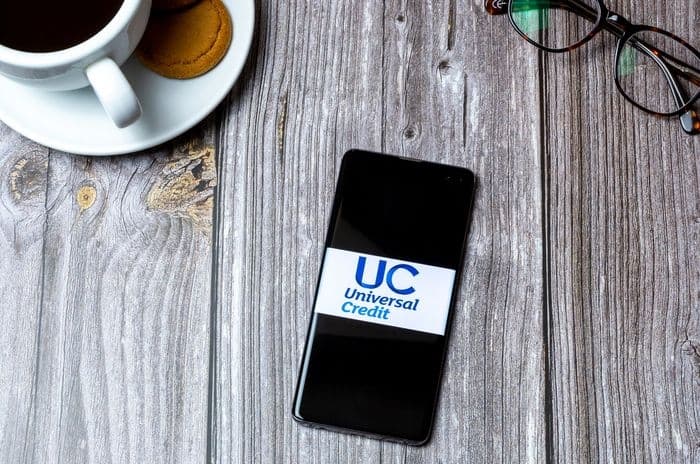 Credit: Gary L Hider/Shutterstock.com
Perhaps the most controversial aspect of Universal Credit is the idea to introduce a seven-day waiting period before people qualify for benefit.
Designed to mirror an employer's monthly salary payments, the new benefits system means claimants already have to wait a calendar month before their entitlement is calculated.
Then there would be a further seven-day delay while they wait for payments to go into their account. Add it all together and that's at least five weeks before a new claimant receives any money.
And that's too long for someone to wait according to the Social Security Advisory Committee (SSAC) and the Chartered Institute of Housing (CIH).
Many agree to disagree
But despite this and other criticism the Government have decided to continue with the plan to introduce the waiting period for Universal Credit claims.
We're disappointed that the Government has not taken on board the recommendation of the independent committee it appointed to examine this proposal.
Gavin Smart, deputy chief executive at the Chartered Institute of Housing
The voices raised against its implementation in the SSAC's report [pdf] have been many and vociferous. They include charities, councils, housing associations and individuals.
The CIH deputy chief executive Gavin Smart is among those who are urging the Government to reconsider their plans. He says that the extra wait could cause "serious problems " for claimants, many of whom are without any savings.
The Trades Union Congress General Secretary, Frances O'Grady is a critic too. She reminded the Government that people who've paid their national insurance have "earned their protection" and should not have support withheld in times of poor fortune.
The SSAC consulted 88 organisations and individuals for their view on the impact of the Government proposal.
They made a number of suggestions, including that waiting days should not be included at all, and to extending exemptions and excluding housing.
But the Government believes Universal Credit is working as it is. So far almost every recommendation the SSAC have requested has been rejected.
Think again says Committee
In the face of this underwhelming Government response the SSAC again wants them to reconsider.
Part of the problem, they say, is that claimants have to wait a month for their money. That's designed to mirror an employee's remuneration.
But the SSAC say it's flawed thinking.
According to Labour Force Survey, Family Resources Survey and Annual Survey of Hours and Earning,s one in five earners are paid weekly or fortnightly.
What's more, the Government themselves cite evidence that only half of those earning under £10,000 a year are paid monthly.
Delays could be longer still because of administrative delays. Not an uncommon occurrence when a new benefit system is introduced.
Homeless people are often without bank accounts, telephone or computer access struggle - all contributory factors in slowing down a claim.
And because Universal Credit is all encompassing it includes rent. But this may not be the first priority for those who are awaiting payment.
National Landlords concede it could lead to a scenario where claimants are in arrears through no fault of their own.
The SSAC argued that the waiting days policy could well put those already in debt into rent arrears too.
Additionally, the policy also adversely affects carers of disabled children and lone parents with offspring over three, who currently receive income support with no waiting day rule.
Different answers to every question
The SSAC fail to see eye to eye with the Government in almost every area.
Here are some of the other main points of disagreement.
Should benefits be paid during a brief period of unemployment or sickness?
No, say the Government. It's not designed to provide financial support that way.
They are not intended to replace earnings.
Yes, say the Committee. The CIH argues that as Universal Credit is means tested, employment is irrelevant. Benefits should be determined by how needy claimants are, not their employment status.
Should people who come directly from employment initially rely on their earnings?
The Government think that's reasonable.
The Committee says it's unfair. They say it makes an already challenging time even more difficult.
Derby City Council point out that those who need to go on benefits tend to be low earners with little put away.
And statistics seem to back the Committee's point of view.
Research from HSBC found 8.8 million households have less than £250 in savings.
And of those with no savings Scottish Widows have found that two thirds are in debt.
Will waiting days encourage people to focus on looking for work rather than claiming?
The Government say yes.
But the Committee question that logic, as the waiting period only begins after claimants sign on.
What's more, Enfield Council point out, looking for work can cost money - from interview clothes to travel costs to short training courses.
Should more exemptions be made to waiting days?
The sheer range and variety of cases would make that too difficult to implement, according to the Government.
But the Committee claimed that was unfair; they felt more exemptions should be made to include children, people over 60, homeless, discharged patients and more.
The Committee has many voices. And they've been thorough in their research. Their recommendations are well argued.
But unless something unexpected happens it seems unlikely the Government will waver from their programme to implement Universal Credit waiting days.