What's the future for supermarket offers?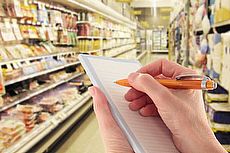 SUPERMARKETS have agreed to make their promotions and deals fairer for shoppers, following an investigation by the Competition and Markets Authority (CMA).
The CMA found that people were sometimes being misled by "offers" that actually represented poor value for money.
These included buy-one-get-one-free deals and goods being sold at "reduced" prices for longer than they were sold at the higher price.
Although Asda were singled out by the regulator for some of their promotional practices, the CMA say they expect the other supermarkets they worked with to "make any necessary changes" to their pricing structures to ensure that we get a good deal wherever we shop.
Fairer deals
For their part, Asda have said that they will start making those necessary changes from August this year.
These include ensuring that their "now" prices will not be advertised for longer than the "was" price.
The CMA had previously found that at one unnamed supermarket, promotions lasted an average of 37 days longer than sales at the reference price.
Asda will also ensure that multi-buy offers genuinely represent better value for money, compared to buying the products involved singly before the offer.
The CMA cite the example of a shower gel that was initially sold for £1, but subsequently offered on a buy-two-for-£3 deal.
The third change will be that multi-buy offers will no longer be immediately followed by "was/now" promotions.
The CMA say these kind of successive discounts make meaningful price comparison virtually impossible.
All change
In February, there were a series of reports claiming that as a result of their investigation, the CMA were planning to ban offers such as buy-one-get-one-free.
Those stories prompted the CMA to issue a statement pointing out that they simply don't have that kind of power - but that what they can do is take enforcement action if there is evidence that pricing or promotional practices breach consumer law.
Even so, many supermarkets have said they will stop multi-buy deals altogether.
In February, Sainsbury's announced that they would be ending the majority of their multi-buy deals both instore and online by August; Morrisons and Tesco also said they would begin phasing them out.
Asda, meanwhile, said they would begin "prioritising low prices over promotions" - starting with the removal of 133 multi-buys in a single week.
Beginning of the end?
This could well result in a less gimmicky approach to attracting shoppers - perhaps by focusing instead on creating lower prices across the board.
This would make sense, at it would also give mid-level supermarkets a better chance at rivalling discount stores such as Aldi and Lidl - to whom they've steadily been losing market share.
As such, Sainsbury's recently announced that they were ending their brand match scheme, which gave customers a voucher for money off their next shop when the branded goods they bought could be found more cheaply at Asda or Tesco.
They said they'd be using the money to make their basic range cheaper.
Late last year, Morrisons put an end to the price-matching element of their loyalty card scheme, while Asda said that their loyalty scheme was "under review".
Less attractive
But it's not just the price matching that supermarkets are keen to end - some of the perks stemming from loyalty cards are disappearing too.
Last year, Tesco announced that from November people with one of their credit cards would earn half as many loyalty points for out-of-store spending as they previously had - just one point for every £8 of spending.
At the time they blamed a change in the law that limited the amount credit card providers could earn from businesses who accept their cards.
The cap on interchange fees was also blamed when Sainsbury's made cutbacks to their credit card reward schemes last year.
More recently, Tesco Clubcard holders were told that the supermarket are scrapping their instore Clubcard Boost events.
These gave customers the chance to effectively double their Clubcard vouchers at specific times around the year.
Tesco say the move will allow them to improve the Clubcard scheme so that users can "get more value out of Clubcard all year round", and that having spoken to customers they believe that a "simpler approach" would be appreciated.
However, they do now plan to run "double points events", enabling us to earn more points more quickly - which may also have the effect of tempting us to spend more with them.
At least that kind of offer is much simpler to understand - which is the kind of outcome the CMA were aiming for.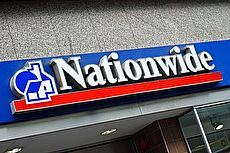 16 November 2017
13 November 2017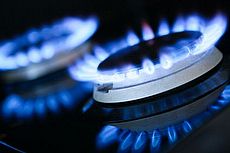 8 November 2017
Follow us or subscribe for FREE updates and special offers