Sky Mobile offer non-EU roaming for £5 a day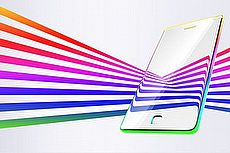 © Sky
SKY Mobile have launched a new service that will enable customers to use their normal allowances in 10 non-EU nations, simply by paying a flat rate £5 a day.
Called Roaming Passport Plus, the service is now available to all Sky Mobile customers, and will be available in such destinations as Australia, Canada, Hong Kong, Switzerland, Turkey and the USA.
This means that travellers to these nations can essentially binge on as much data and calls as their usual allowance would allow for only a relatively small extra fee, saving them from the kind of hefty bill that would often greet tourists upon their returns home.
However, as simple and as straightforward as a flat charge of £5 is, it's arguable that it's not suited to a highly connected era that sees many people use social media daily, and that would therefore hit people with quite large fees over the entire course of their vacations.
Destinations
Relevant guides
Three's
Feel at Home
review
Sky Mobile: the definitive
guide
How
good
are Vodafone as an operator?
A closer look at
O2's
network
As everyone knows by now, roaming within the EU is entirely free, or rather, entirely inclusive of the price customers pay for using their phones within the UK.
Of course, aside from how some providers seem to be cutting corners in how they provide "free" EU roaming, the EU's legislation obviously doesn't apply to destinations outside of its jurisdiction.
Yet in the spirit of the times, it would seem, Sky Mobile have launched Roaming Passport Plus, which covers the following ten countries:
Australia
Canada
Hong Kong
New Zealand
Qatar
South Africa
Switzerland
Thailand
Turkey
USA
Within these hotspots, which according to Sky are "the 10 most-popular roaming destinations outside of the European Union", customers will be able to use exactly the same allowances as they have back home for the price of £5 a day.
This means that they'll be charged £5 regardless of whether they use only 1MB of data, or whether they use 2GB.
What's interesting about this is the effect it could have on customers' phone habits, which may see phone users using their allowances abroad in more concentrated bursts, so as to keep individual charges of £5 down to a bare minimum.
Indeed, it's in using their phones abroad in precisely this way that customers will obtain the most value from Roaming Passport Plus, yet they should also remember that it works with Sky Mobile's Roll and Piggybank features.
In other words, if customers want to use as much data as possible within a single £5 24-hour session, they can dip into any unused data stored in their Sky Mobile Piggybank, thereby avoiding having to stop a session short or pay for an add-on.
Against emerging habits?
Yet the flip side to all this is that the daily charge of £5 could get customers into trouble if they use their phones on a regular basis while on holiday.
That customers increasingly want to use their phones daily is evident from Ofcom's 2017 Adults' Media Use and Attitudes report, which revealed that 31% of the adult population are now categorised as "broad users", meaning that they participate in between 10 and 15 of the types of online activity categorised by Ofcom (e.g. social media, accessing news, instant messaging, watching internet video).
More importantly 91% of these broad users say they use the internet outside of the home, which generally means smartphone or tablet use, while 96% of them also say that they access the internet daily.
Similarly, 76% of all internet users go online everyday, underlining how it's not really natural for people to concentrate their data usage to only one or two days.
Other providers
As such, it's possible that people who are particularly in the habit of logging in daily will rack up bills larger than £5.
For example, if they go to the US for 14 days and use their data allowance every day, they'll come home to a bill of £70, even if they use only a few MB of data everyday.
By contrast, the standard roaming charge for O2 users, for example, is capped at £40 a month, meaning that they couldn't possibly be charged £70 (unless they expressly paid for a bolt-on).
That said, this cap prevents customers from using more than 50MB of data within a month while they're holidaying in the US, something which means that those who are in the habit of using lots of data would probably be better off with Sky Mobile and their Roaming Passport Plus.
Yet they're not the only mobile provider to offer such flat daily roaming fees for non-EU destinations. Vodafone, for example, also offer the same £5 a day charge to pay monthly customers roaming in one of 60 "Roam-further" hotspots.
Meanwhile, Three's Feel at Home service means that customers can use their phone as normal for no additional cost in up to 60 worldwide destinations (including the US and Australia, for instance), yet customers should note that they can't use 4G with this.
In view of all this, therefore, it would seem that customers are now in fact spoilt for choice when it comes to roaming options, suggesting that any decision as to which operator to go with should probably now be based mostly on the quality of the service they receive back in the UK.
15 November 2017
10 November 2017
9 November 2017
Follow us or subscribe for FREE updates and special offers