Sky benefit from 'demand and loyalty'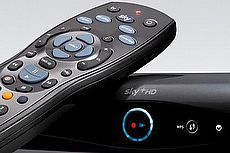 MORE than 5.75 million people in the UK and Ireland now take their broadband from Sky, the broadcaster's latest figures have revealed.
Their results for the three months up to the end of September - Sky's Q1 - show that more than 133,000 new customers signed up to the broadband service in the UK and Ireland.
Chief executive Jeremy Darroch says the figures represent a "standout performance... up 77% year on year".
Sky TV, Talk and Broadband
The company say "demand and loyalty" have played a strong part in the figures; reflected in the fact that churn - the rate at which customers are leaving - is also at its lowest for Q1 for more than a decade.
Steady prices?
The average monthly spend per Sky customer - known in the trade as Average Revenue per User, or ARPU - has stayed steady for the past year at £47.
We might have expected to see a slight increase in average spend either this quarter or the last, reflecting the fact that Sky changed the prices of their various TV bundles in June.
One reason it might not have risen is that Sky are known for their offers and bundled deals, such as free broadband for a year for both new and existing customers, and others as listed below:
Offer
Terms
Black Friday Offer: Get the Sky Box Sets bundle for just £25/mth when taken with Sky Fibre Unlimited for £25/mth

Hurry! Offer ends in 2 days!
27 November 2017
18 month minimum term. £39.95 setup. £50/mth for 18 months.
Sky Black Friday sale: Get a £50 Prepaid Mastercard and Sky Unlimited Broadband for £18/mth

Hurry! Offer ends 7 December 2017
12 month minimum term. £19.95 set-up fee. £18/mth for 12 months, then £28.99/mth.
Get a £50 Prepaid Mastercard and money off Sky Fibre Unlimited

Hurry! Offer ends 7 December 2017
18 month minimum term. £29.95 set up fee. £25/mth for 18 months, then £38.99/mth.
It could also be partly down to their famous customer retention programme, which often rewards those willing to haggle while persuading many would-be deserters to stay.
That said, the effort Sky put into trying to keep customers has also led to them being investigated by Ofcom, as people who have tried to cancel, or who believe they already have, have found themselves thwarted.
It's also worth noting that this time last year the ARPU was £1 lower, at £46 - it rose to its current level in the three months to the end of December 2014.
Given that their line rental, and call plan prices for existing customers, are due to change in December - in keeping with the timing of the last round of Sky Talk price rises - we may see average spend increase in the near future.
Sky's UFO
We should also expect to see the cost of projects like Sky Ultra Fibre Optic (UFO) in York have an impact on future results. The first homes were connected to the up to 940Mb fibre service late last month as part of the trial stage.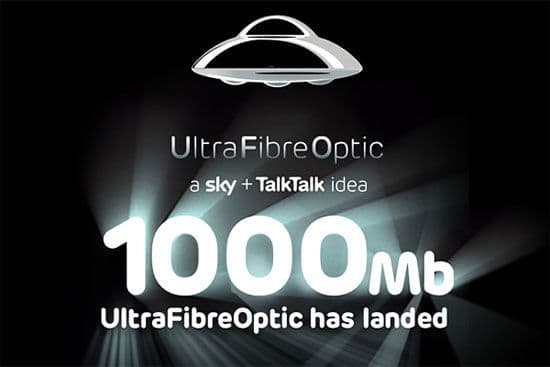 SOURCE: ultrafibreoptic.co.uk
The initial plan, which has cost Sky and TalkTalk £5 million each, brings connections of up to 940Mb to within reach of 20,000 premises in York.
By the end of the project, there's talk of UFO being available to around 80,000 properties. But further funding will be required from both Sky and TalkTalk before work can begin on expanding the network to cover those other 60,000 or so premises slated for inclusion.
What competition?
As far as their TV is concerned, Sky have always had a couple of big hitters in the form of Sky Sports and Sky Movies.
Sky Sports used to be unrivalled, but in the past few years BT Sport has been raising the game - and this season they threw down their biggest challenge yet when they scooped the UK rights to live UEFA Champions League action.
But Sky Sports - in the UK and Ireland at least - doesn't seem to have suffered too much as a result.
The fact that it's possible to get Sky Sports on all the major pay TV platforms in the UK, and that they have exclusive access to so many other events has no doubt helped keep people on board.
It's a different story in Italy, where losing the rights to the UEFA tournaments has contributed to the loss of 37,000 customers; in Germany and Austria, Sky still hold the rights but increased costs for that and the Bundesliga have resulted in a loss of £8 million.
Demand for on demand
As we mentioned above, it's not just sport that Sky use to pull in and keep customers.
There appears to be a growing appetite for on demand movie viewing - and not just in terms of the on demand channels that come with the Sky Movies bundle.
Sky say that in the last quarter, almost two thirds of on demand viewing was for paid content, citing movies like Interstellar and Maze Runner as prime examples.
They're also incredibly confident about their buy to keep movie service; in their own words, they've "firmly established [themselves] as the number one digital retailer in the UK for key new release titles".
Finally Sky Atlantic, available to all of Sky TV's customers - and people with Now TV's entertainment pass - is becoming increasingly popular, with total viewing up 70% on the same period last year.
As well as having first dibs on all new HBO shows and co-productions, it's where Sky show their biggest original dramas, which this year have included Fortitude and a second series of Penny Dreadful.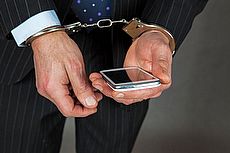 23 November 2017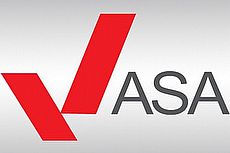 23 November 2017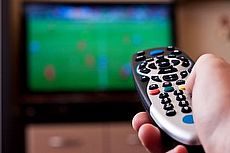 15 November 2017
Follow us or subscribe for FREE updates and special offers