Is investment advice returning to the high street?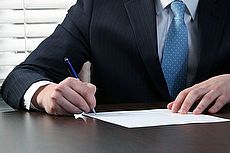 ©iStock.com/jsmith
SANTANDER are introducing a financial advice service for people with £50,000 or more to invest, and other high street banks are also considering bringing back some form of financial advice service.
The advice Santander offer won't come cheap - people who invest in the products offered will be charged at least £1,250 and up to £3,750.
Their return coincides with the news that the Financial Conduct Authority (FCA) have dropped a review into investment advice from retail banks.
Where did the advisers go?
It's unusual to find high street banks willing to offer financial advice to anyone but those customers with at least £50,000 saved or available to invest.
That's in large part because of regulations brought in a couple of years ago, designed to protect customers from mis-selling - which put an end to the apparently "free" financial advice offered by many high street banks.
For most of us, the friendly high street bank financial adviser seemed like a trustworthy and simple alternative to going to an "independent" adviser, who have a reputation for being expensive, regardless of whether they can help us or not.
One of the problems with relying on the banks to provide "free" financial advice was that most of their advisers could only offer information and recommendations on particular products - usually their own and those of a few selected partners.
Furthermore, advisers were allowed to earn commission for recommending or selling particular financial products.
The Financial Services Authority (FSA) - the regulator at the time - expressed serious concern about the effect these factors had on the suitability of the advice being offered "in a number of circumstances".
Not worth it
So when the Retail Distribution Review (RDR) came into effect in 2013, it laid down strict rules about what constituted independent advice, obliged advisers to explain to customers if their advice was restricted in some way, and cracked down on commission.
Several banks faced fines for their approaches to advising and selling - and Santander were hit with a £12.4 million fine for providing unsuitable advice.
Even without the threat of being investigated and fined, most banks found that complying fully with the new rules was too costly, leading to most withdrawing from the market completely.
Others, like HSBC and Lloyds, limited their services to those whose business would be most likely to pay off.
A new customer base?
Many of us don't have £50,000 spare, and most of the other obvious financial advice available is aimed at people with serious money worries, from the likes of Citizens Advice and the Money Advice Service.
Indeed, in August last year, the Government and FCA launched a review into the "advice gap"; they're expected to report back before this year's Budget.
Santander's new service won't do anything to tackle this gap - but there's one group of people in particular who might be tempted by, and eligible for, the apparent return of investment services to the high street: new pensioners.
Ahead of the pension reforms that came into effect in April last year, the Government were keen to make sure that anyone thinking of accessing their money could also access good advice beforehand, so they launched the Pension Wise scheme.
An early report into its effectiveness suggested that take up has been lower than expected, and that most users would benefit from more personalised advice.
For all many of us have mixed feelings about our banks, we still seem to regard them and the services they offer in branch as more personal - or perhaps, more familiar - than that we might receive elsewhere; if nothing else we know the kind of service we can expect from them.
Personal, more impartial, advice
By comparison, searching out, and talking about our finances with, a complete stranger can seem much more daunting - even if they can offer a much broader and more in-depth review of our finances.
Yet, as is explained in our guide to seeking financial advice, it doesn't have to be a case of sticking a pin in the phone book - or a page of results dredged up by a search engine - and hoping for the best.
Yes, getting professional advice will cost us - but as a result of the RDR, this is the case wherever we get that advice from, whether it's a bank or a financial planner - and it's often possible to pay the fee as part of any investment made.
They can also offer a wider range of products than those being advised on by any of the high street banks.
Regulation and convenience
However, the FCA seem to be softening slightly in their approach, having dropped a couple of planned reviews - including one into the investment advice offered by the retail banks, and incentives to sell certain products.
The high street banks offering investment advice at present were either doing so, or planning to do so, before this decision was made - but as some of the regulatory pressure has been removed, we could well see more of them returning to the market.
That could mean that many people end up choosing the more convenient investment option rather than the one that best suits them long term.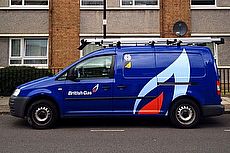 21 November 2017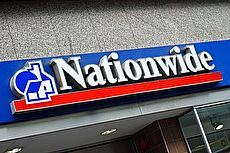 16 November 2017
13 November 2017
Follow us or subscribe for FREE updates and special offers