THE Financial Conduct Authority (FCA) is bringing forward its review of the rent-to-own market after an inquiry highlighted possible mis-selling and overcharging.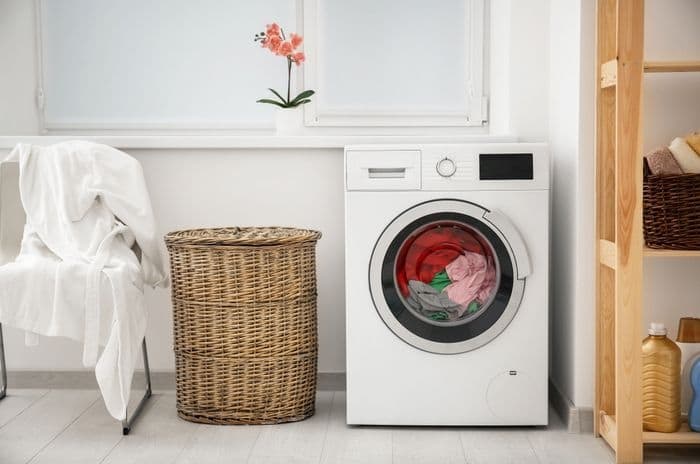 Credit: Africa Studio/Shutterstock.com
The All Party Parliamentary Group on Debt and Personal Finance (APPG) uncovered a trend for unclear pricing structures among rent-to-own companies.
People signing up to the high-interest agreements they offer are ill informed about how much their purchases will cost overall and unsure exactly what they are paying for.
Insurance cover is also often bundled in with the product price, and likely sold as an unnecessary extra in some cases.
According to the FCA, 50% of people with rent-to-own agreements get into difficulty, so it's clear the regulator is already aware there are problems.
Limited options
Three companies - Brighthouse, Perfecthome and Buy As You View - dominate the market; they supply rent-to-own products like TVs, white goods and computers to an estimated 350,000 UK homes.
People who rent products in this way are typically on low-incomes, with just £19 per week available for one-off costs and limited access to credit.
The APPG also noted cuts to the Social Fund have reduced access to emergency loans previously made available by local councils to people who need to buy essential household items, driving them toward alternative - often high cost - credit.
Inflated prices?
Brighthouse, the biggest of the three rent-to-own lenders, say their interest rates are "highly competitive" compared to other sub-prime options.
At 64.7% representative APR they are lower than a payday loan (see their problems here), such as Wonga who charge 1509% APR.
But they're still more expensive than credit unions, who typically charge between around 30-40% APR.
Compared to other rent-to-own companies, Brighthouse's rates are higher than both Perfecthome at 59.9% APR and Buy As You View at 49.9% APR - although they are lower than, for example, My Home Finance at 69.5% APR.
But the interest rate Brighthouse charge for computers, mobile phones and tablets, on the other hand, is much higher at 94.7%.
And while their interest rates are clearly defined, the problem is they often seem to be charging those high interest rates on top of already inflated prices.
Take a Samsung Ecobubble washing machine for example. This retails at John Lewis for £574, including a five year guarantee, installation and delivery. The same washing machine at Brighthouse is £810.35, or £236.35 dearer.
And that's before interest. At a seemingly reasonable cost of £9.97 per week, at the end of three years the total paid will be £1,555.31.
Unclear bundles?
The higher price is partially because insurance is bundled in along with a service package, which Brighthouse call "five star service".
The five star service is their way of describing delivery, installation, full term product repair and replacement on a like-for-like basis, plus insurance against fire, theft and accidental damage with no excess.
However, it's still not possible to compare prices with other sellers because Brighthouse won't say what each component of the service package is worth.
And as with the headline cost of rent-to-own goods themselves, a question mark hangs over whether the packaged extras are worth the increased price.
Brighthouse say their customers "value having the five star service proposition included rather than a complex array of add-on services. This gives them peace of mind".
But even with add-ons aside, it's still notoriously difficult to compare products with other suppliers.
It's only recently that Brighthouse started publishing standard product codes on their website, making it slightly easier to compare like-for-like. Even so they continue to sell "exclusive" products that can't be compared easily, if at all.
Unsatisfied customers
Whatever the rent-to-own companies say to the contrary, StepChange Debt Charity discovered many customers are not happy.
In October 2014, StepChange surveyed 273 clients to get a feel for their experiences.
72% felt the price they paid was very high; 39% did not realise how much the total cost would be; and 38% were unhappy about being forced to buy insurance.
The APPG too has voiced concern for the like-it-or-lump-it approach to including insurance as a compulsory part of purchase.
It's also called for a review of possible mis-selling of insurance across all rent-to-own companies, worried it's being routinely sold to people who already have cover through their home and contents insurance.
New regulations
Previously, a vague pricing structure and minimal market regulation has been in the best interests of rent-to-own companies.
But in April 2014, when the FCA took over from the Office of Fair Trading (OFT), the rent-to-own companies had new rules applied to their lending practices.
This included compliance with advertising standards; displaying APRs; providing adequate pre-contract information; ensuring affordability; and showing leniency when people get into financial trouble.
They are now also required to provide a court order if repossessing goods after a third of an agreement has been paid; and they must allow people to return goods at no extra cost after half of an agreement has been paid.
During the APPG's inquiry, the rent-to-own companies made special note of the fact they've been complying with these points.
But the FCA has powers to make more rules for the sector, just like when it began regulating payday lending in 2014. And times are about to get tougher.
The FCA says it will respond to the report "in due course" but has said some of the sector's practices "rang alarm bells". Its own review of the market will cover an 18-month period, with all rent-to-own businesses being assessed, starting this summer.