How a relationship could boost your savings
©iStock.com/AleksandarNakic
SINGLE status comes with many perks - carefree living, lots of holidays and getting twice as much with an M&S dine in for £10 deal - but, according to recent research, all those shenanigans have a negative impact on saving.
A partner can have a positive influence on your motivation to save and financial providers generally favour those in a relationship.
How singles lose out
Motivation
Britons in relationships save around £800 more each year as a result of their partner's influence, according to a recent NS&I survey.
Relationships have the biggest effect on men's finances, the study found: on average male respondents saved £85 more each month as a result of their partner's influence.
A quarter of women are putting away more as a result of their partner's positive financial habits. The average increase was £50.
NS&I also found that men aged 25-34 are most influenced by their partners: those in a relationship save around £100 more every month than their single peers.
Even those respondents who claimed that their counterpart lacks money saving discipline said that encouraged them to save even harder.
The single person premium
Even setting motivation to save aside and assuming that despite your single status you're more than able to resist pricey meals for one and Thompson's singles holidays, single people face increased day to day costs.
Heating a home, for example, costs about the same amount with one person living there as it would with two. Living alone, you pay twice as much.
Single people also face an increased financial burden on products from insurance to gym membership and as a result of taxes such as council tax.
The single person's council tax discount is just 25%, 25% more than the discount for living with some one willing to split the cost.
Although many factors influence the way we save, nothing is as useful as actually having extra money to put away.
Ways to save when you're single
But is rushing down the aisle simply in a bid to grow your money pot starting to sound appealing right now?
We didn't think so. Here are a few ways to save when you're single.
Bills
Basic bills are cheaper if you share them with another person which is another reason why living alone can be more costly.
Make sure your local council knows that you live as a single person to get council tax and consider living in a house share, where bills can be split numerous ways, although this option won't suit everyone!
Insurance
Unfortunately insurance providers favour those in a couple compared to single people who are viewed as a "higher risk".
One way to cut costs is to include a relative or friend on your policy and, if you are a single parent, shop around for deals that are specifically targeted to single parent families.
For example, the AA does a single trip travel insurance deal for one adult aged between 18 and 65 and up to four children under 18 who live at the same address.
"Why should single parents be penalised by having to pay for family travel insurance that typically covers two adults and up to four children?" Kevin Sinclair, managing director of AA Insurance, commented on the deal launch.
Damn right, Kevin.
Consider materimony
And, finally, in situations when being in a relationship looks like a better option for your bank balance, there's always materimony.
According to a recent Confused report, sharing costs with 'mates for life' in a state of holy materimony is becoming increasing popular.
According to the research, 43% of single people say the law should recognise friendship as being just as important as marriage.
Here are just a couple of ways people are sharing with their friends:
Property: Getting on the property ladder is a daunting and expensive step, especially if you have to produce a deposit alone and pay for a mortgage completely from your own funds.
As a result, more first time buyers than ever are clubbing together to buy property.
Some lenders actually offer mortgage products specifically for sharers and for those that prefer not to get tangled up in financial issues with friends can find a property partner on sites such as sharedspaces and gohalves.
Gym membership: Although many gyms offer a special membership rate if you join as a couple, some also offer deals for two friends joining together.
Experts at The Future Laboratory predict that in the future friendships among single people will be recognised as safer relationships than long term romantic relationships or marriage.
Relationship status on passports and census forms could one day include some form of materimony (or possibly a more official sounding term) as an option, next of kin will automatically be friends and more and more singles will protect their friendships with life insurance, the think tank says.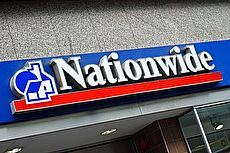 16 November 2017
13 November 2017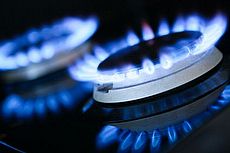 8 November 2017
Follow us or subscribe for FREE updates and special offers