Plusnet announce price rises - and fibre speed boost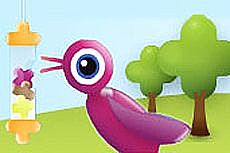 PLUSNET have announced how their prices will be changing come September this year, with line rental rising to £17.99 and some call charges being "harmonised" with BT's.
The good news for the organised is that after the steep jump in their upfront line rental last year, that's staying the same price for at least the next 12 months, at £185.88 for the year.
While their unlimited broadband and fibre deals also remain unchanged in price terms, some of their legacy packages will be increasing by £1 each.
In another stroke of good news for fibre customers, Plusnet have also said that from August they'll be increasing download speeds for their 38Mb customers to up to 52Mb.
Faster speeds
Let's quickly deal with the news of that speed boost.
Openreach started rolling out the new 52Mb fibre tier at the start of this year, and in April BT announced that up to 52Mb would take over from up to 38Mb where possible for Infinity 1 customers.
Openreach say that the new tier is available to buy and resell to every company that uses their fibre network, but given that BT own Plusnet, it's perhaps not surprising that the Yorkshire ISP are the first to take up that opportunity.
The speed boost is something of a double-edged sword however, as long-term fibre customers will see their upload speeds drop, from up to 19Mb to a maximum of 9.4Mb.
Anyone who's signed up for Plusnet fibre since around this time last year should see speeds in both directions improve, as they'll have been labouring away with a maximum upload speed of 1.9Mb.
The upgrade officially starts on August 1st - so as Plusnet say, customers "may" see an improvement in the speed of their connection from then on.
Line rental
What everyone will notice, however, is the difference in the prices they're charged from the start of the following month.
From September 1st, monthly line rental will rise from £16.99 to £17.99 - although as mentioned, after last year's dramatic jump of £30 in the cost of Line Rental Saver, upfront bill payers will find that cost frozen for the year.
At £185.88, equivalent to £15.49 per month, it will save customers £30 per year compared to paying on a monthly basis.
This time last year, however, Plusnet's upfront line rental was one of the biggest bargains out there at £155.88 for 12 months, bringing the equivalent monthly cost of line rental down to less than £13.
By comparison a year's upfront line rental with the Post Office costs £168, and even Virgin Media are marginally cheaper at £184 for the year.
| | Price before September 1st | Price from September 1st |
| --- | --- | --- |
| Line rental | £16.99 per month | £17.99 per month |
| Line rental saver | £185.88 | £185.88 |
| Call set-up fee | 16p | 19p |
| Calls to 01, 02, 03 numbers | 10p per minute | 12.54p per minute |
| Calls to UK mobiles | 13p per minute | 12.54p per minute |
| Evenings & Weekend calls | £3 per month | £3.50 per month |
| Anytime calls | £6 per month | £6.50 per month |
Call charges
Plusnet stopped including weekend calls with their line rental in last year's price changes, at the same time as increasing the cost of their call bundles.
Existing customers who have one of these call bundles already will see them increase by 50p a month: Evening and Weekend calls will rise to £3.50 a month, while the Anytime calls package will cost £6.50 a month from September.
However, from September neither of these packages will be available to new customers, or existing Plusnet users who don't already have a call bundle.
| | Price before September 1st | Price from September 1st |
| --- | --- | --- |
| Evenings & Weekend UK Landline & Mobile Calls | N/A | £4 per month |
| Anytime UK Landline & Mobile Calls | N/A | £8 per month |
Interestingly, on their website, Plusnet refer to the new Anytime package as "Unlimited", despite calls being charged after 60 minutes, and a restriction of 2,000 minutes worth of free calls per month.
Given that they've narrowly avoided getting into trouble with the Advertising Standards Authority over their previous use of the term "unlimited", we're surprised by the choice of the word for something that clearly isn't.
Meanwhile they're adjusting the prices of any out of allowance calls to be "in line" with those charged by BT.
As shown in the table above, that means the call connection is increasing from 16p to 19p per call, and calls to standard UK landlines (starting 01, 02, or 03) will be charged at 12.54p per minute rather than 10p per minute.
The cost of calls to mobiles is dropping, however - though only from 13p to 12.54p.
Broadband
While those who take both broadband and home phone from Plusnet will at least be saved from any increases to the broadband part of their package, those who take advantage of the fact that Plusnet sell them separately will be affected.
Those who take broadband on its own, or who have one of the ISP's legacy packages, will see their monthly bill increase by £1.
For the roughly 90% in low cost areas who have Plusnet's one-size-fits-nearly-all unlimited deal that'll mean that from September they'll pay £13.49 a month.
Those in the least competitive parts of the UK will pay either £20.49 or £20.99 depending on when their contract began; customers who signed up before June 2014 will pay the slightly lower monthly rate.
That's because they signed up to a slightly different package from those who joined after that date - and Plusnet are very good at honouring customers on such legacy packages.
While they deserve a little kudos for allowing customers to continue on these old deals rather than moving them onto their newer packages, it does make communicating price changes that little bit more complicated.
Nevertheless, here's how they're affected:
Product
Price before September 1st
(low cost / high cost areas)
Price from September 1st
(low cost / high cost areas)
Value (withdrawn December 2012)
With phone
£6.49 / £12.99
£7.49 / £13.99
Without phone
£7.99 / £14.49
£8.99 / £15.49
Essentials (withdrawn June 2014)
£5.99 / £12.99
£6.99 / £13.99
Unlimited (pre June 2014)
£12.49 / £19.49
£13.49 / £20.49
Unlimited (since June 2014)
£12.49 / £19.99
£13.49 / £20.99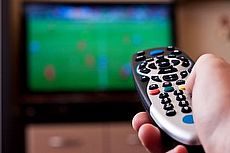 15 November 2017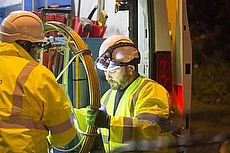 10 November 2017
9 November 2017
Follow us or subscribe for FREE updates and special offers